New feature: Ability to put tasks on hold
We just released a new feature that will allow you to keep track of which tasks you are waiting on something outside of your control to complete it.
The ability to put your tasks on hold!
For example, if you are waiting for approval before you send paystubs you easily mark a task on hold and record the reason why. See how it work below!
Any projects with a task on hold will also have a yellow dot to help you quickly identify which projects are on hold in one simple view. In the project view, you can also see how many tasks within a project are on hold (see below).
Task view (on hold indicator)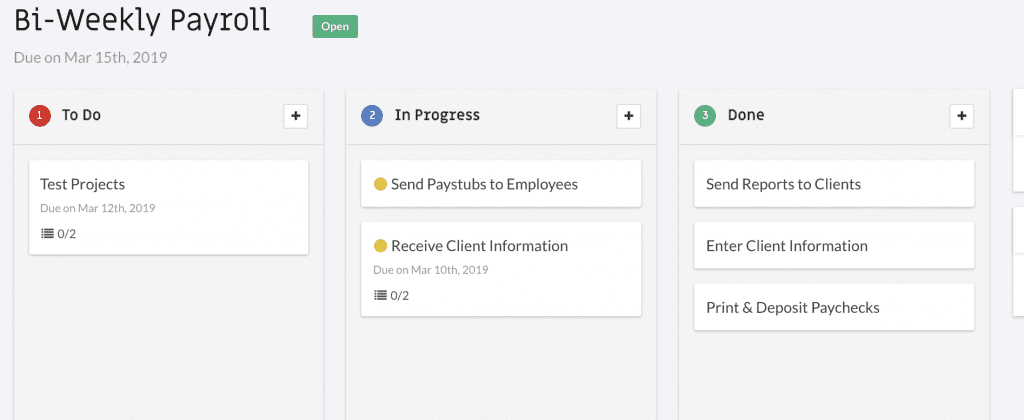 Project view (on hold indicator)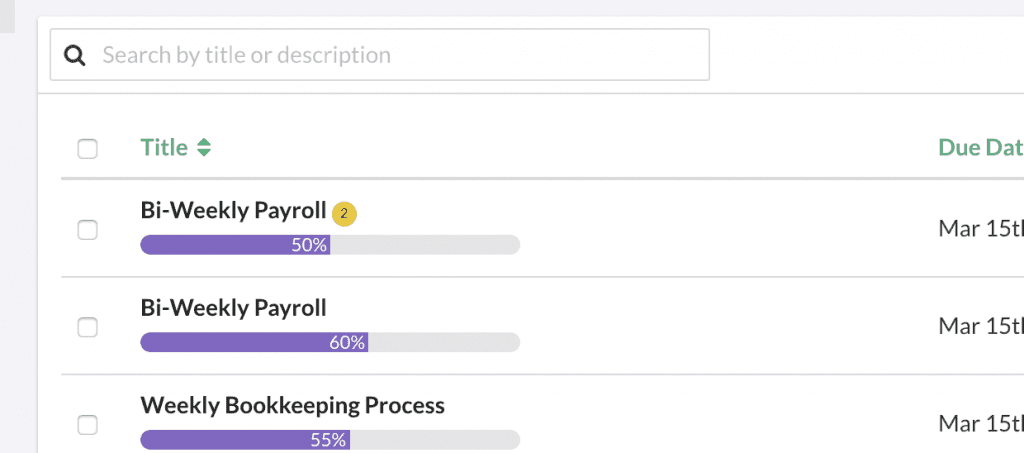 Check out our website to learn more about our accounting practice management software features.