Syncing QBO Service Items to Financial Cents
Now you can sync your Service Items from QBO to Financial Cents and assign them to your projects!
Associating the service items to your projects in Financial Cents does two things:
It will automatically identify the billable rate for that service item and assign it to the project
It will allow QBO to recognize the type of service the project is for, which will improve reporting and invoicing in QBO
To sync your QBO service items with Financial Cents all you need to do it integrate with QBO. If you have already integrated with QBO in the past then you're all set. Your service items should already be showing up in Financial Cents.
*** Once integrated, it will update every 5 minutes, so if you ever add new service items in QBO you don' have to resync your account to see them in Financial Cents.
You can assign a service item to a project within the project creation view. You will see a "service" field where your service items will be listed in a drop-down box (as seen below).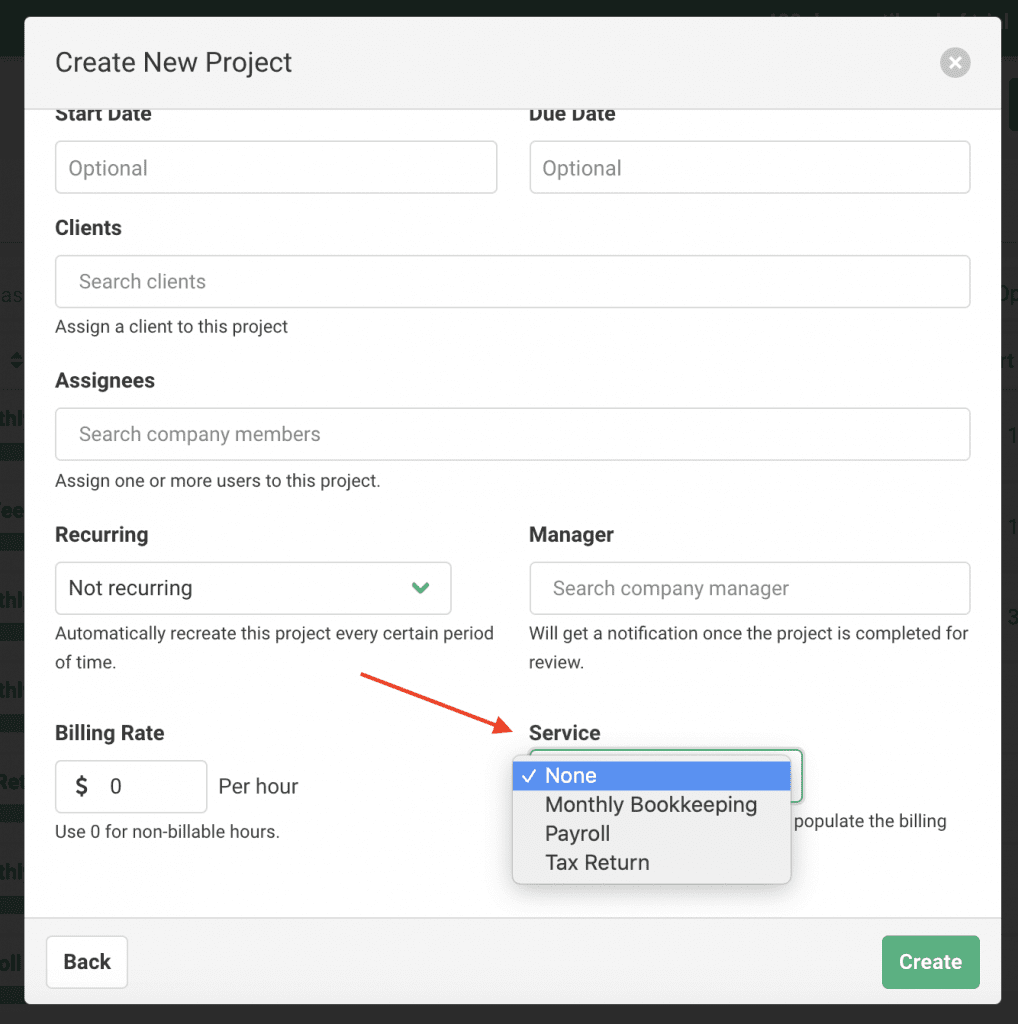 If you want to assign a service item to an existing project (created in the past) you can do so by editing the project, which will take you to the project creation view.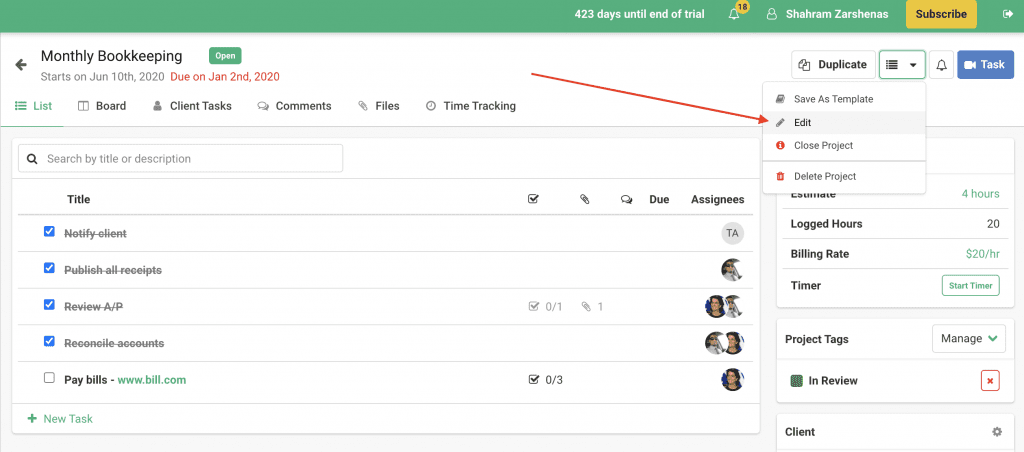 Pro-tip*** Assign the service items to your templates so they will automatically be assigned to the projects created from the templates.