Are you good with numbers? Do you enjoy working with small businesses, putting things in order, and helping businesses understand their finances?
If so, you may want to consider starting a bookkeeping business.
Bookkeeping is one of the most lucrative businesses to start right now! In this article, you will learn everything you need to know to start your own bookkeeping business.
Start reading, or click on the section that interests you most in the table of contents.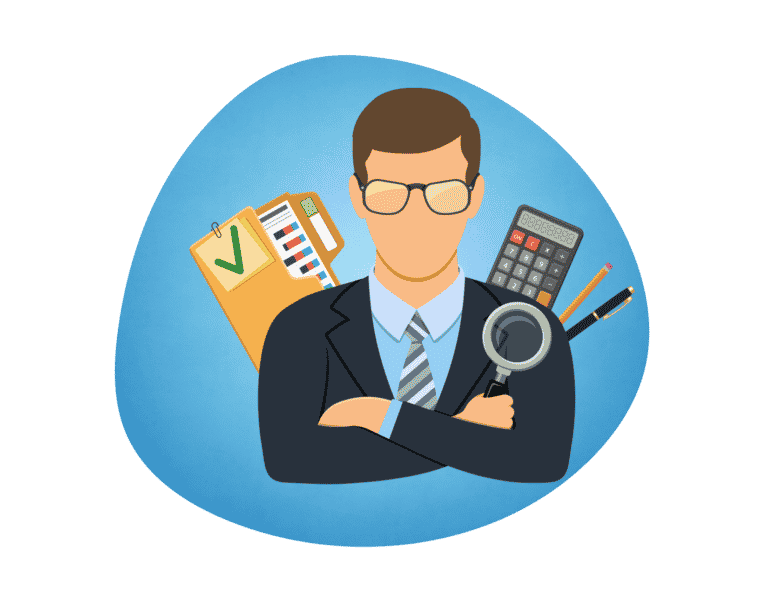 A bookkeeper is a person who handles a business's finances. 
Bookkeepers often utilize business accounting software to help businesses with payroll, profit and loss statements, balance sheets, and other important reports.
Some typical duties of a bookkeeper include:
Creating financial reports

Recording debits and credits

Entering data into spreadsheets and bookkeeping software

Providing a CPA with financial records for tax purposes

Handling bank reconciliations

Maintaining budgets

Managing payroll

Highlighting any discrepancies and potential financial issues
A bookkeeper is different than an accountant. Bookkeepers cannot file taxes or perform audits, and they don't need an accounting degree to do their work. (Yes, you heard that right—you don't need a college degree. As long as you know what you're doing, anyone can be a bookkeeper!)
Overall, bookkeeping is more straightforward than accounting and is mostly about keeping track of the money in day-to-day transactions.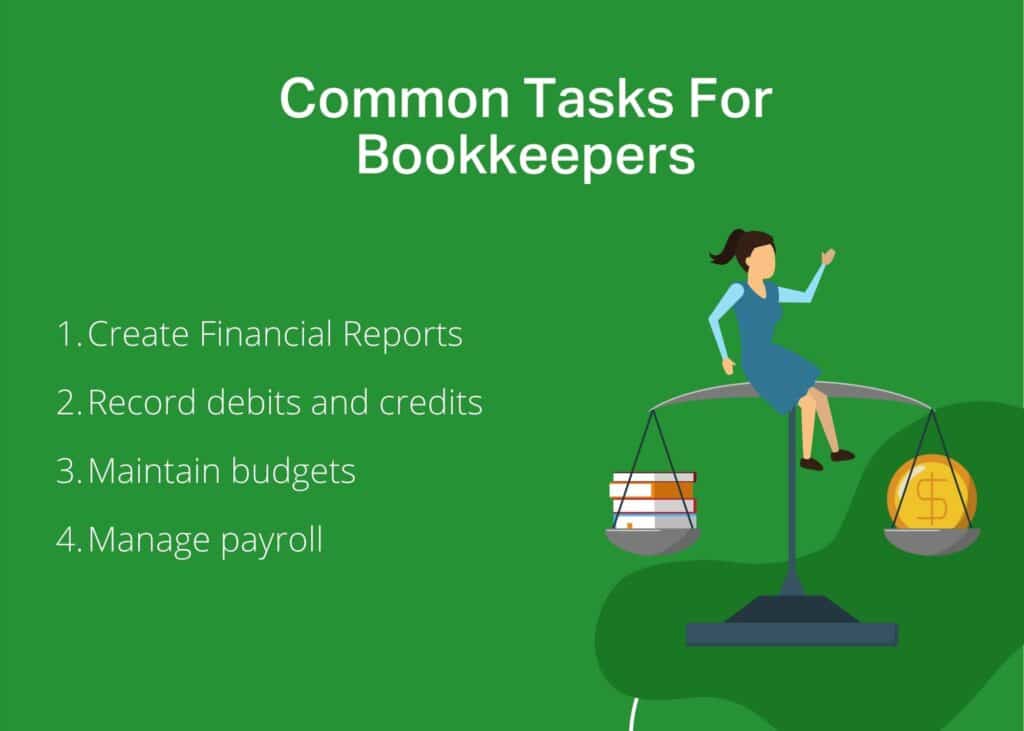 3 Reasons To Start a Bookkeeping Business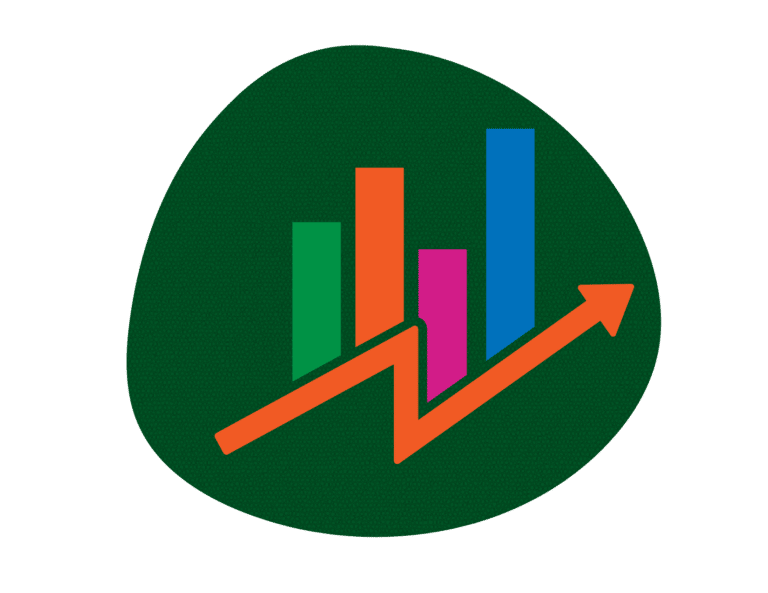 Now that you understand what bookkeeping is, does it sound like a career path you'd be interested in?
Maybe it sounds like a good fit, but setting up your own business seems daunting. 
But it doesn't have to be!
Bookkeeping is one of the less-daunting business options, and there are several practical reasons to start your own bookkeeping business. 
Let's explore them:
1 – You can start it on a shoestring budget
Most small businesses require high startup costs such as renting or buying a building, purchasing inventory, and buying supplies.
Comparatively, starting a bookkeeping business is a breeze. If you already have a computer, it costs relatively little to purchase the necessary software, learn how to use it, and begin offering bookkeeping services from your own home.
You can always expand later as you take on more clients, hire employees, and potentially move into an office space. But bookkeeping gives you the option of starting on a shoestring budget. 
2 – You don't need a specific degree
Unlike some related career fields, such as accounting, you don't need a specific degree to be a bookkeeper. Anyone can be a bookkeeper if they have the skills and training to do the job well.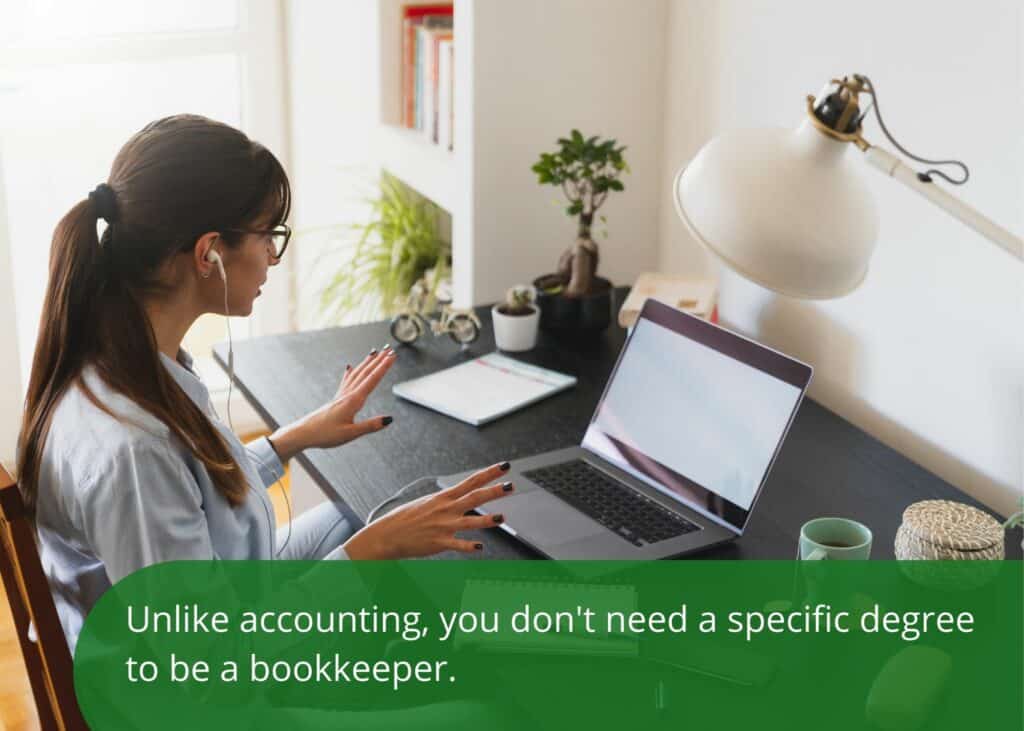 Of course, becoming a competent and proficient bookkeeper still takes time and money. And although certification is optional, it's a good idea to get certified since it lends credibility to your business.
But bookkeeping, unlike many other career fields, allows you to be self-taught. It doesn't matter how you got your information, whether you took classes or watched instructional videos. All that matters is that you know how to do the work well. 
3 – Bookkeeping is flexible
Your bookkeeping business can be as small or big as you wish.
It can be a small side-gig, something you do part-time from home. Or, you can continue gaining clients, hiring employees, and growing your business into a decently-sized bookkeeping firm.
Hit Your Accounting Deadlines
Track the status of client work
Collaborate with your team
Organize all client info & notes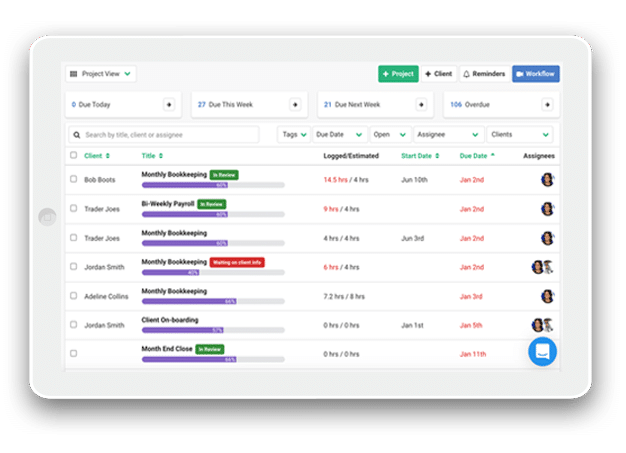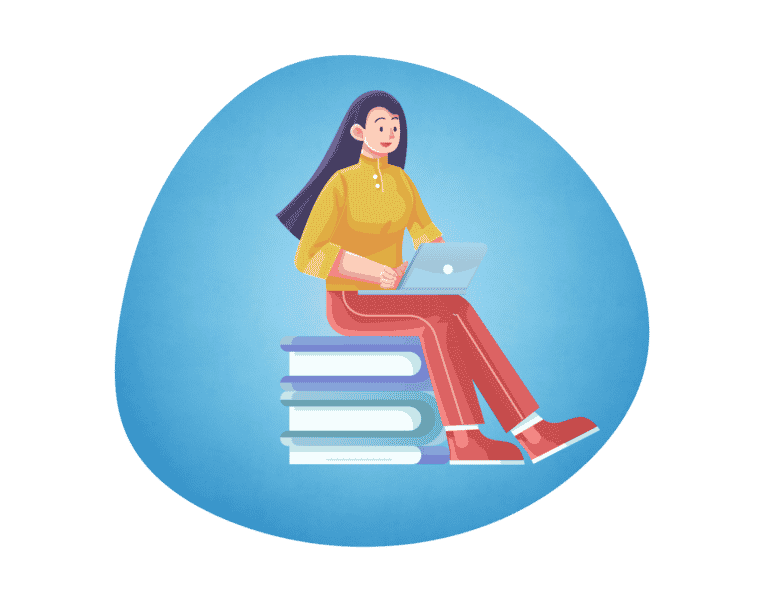 Now that we've gone through all the steps to start a bookkeeping business, let's talk about how to learn bookkeeping.
Unlike accounting, there's no degree necessary for becoming a bookkeeper. You just have to know what you're doing and do it well.
After working with hundreds of bookkeepers we have found that the two best courses to learn the bookkeeping process are Bookkeeping.com and Pure Bookkeeping.
Next, you will want to choose a bookkeeping software and learn how to use it properly. 
Most bookkeepers use Quickbooks Online—the accountant version. The second-most-popular software option for bookkeepers is Xero.
Do some research to decide which option better suits your needs, and then commit to learning how to use that program inside and out.
Although there are plenty of online resources and classes that teach bookkeeping, the best way to learn the program is to get certified through the company itself. (Both QuickBooks and Xero offer certification options.)
You may also consider becoming a certified public bookkeeper.
How to Price Your Bookkeeping Services
When deciding how to price your bookkeeping services, you have two options: Charging per hour or charging a fixed rate each month.
Typically, both the customers and the bookkeeper prefer a fixed rate. With a fixed rate, there are no surprises. Since you both know exactly how much you'll be making each month which makes it easier to manage your budgets and cash flows. Your clients will love it because there will be no surprises and they will know exactly how much you will be charging them each month.
Think of it this way: If someone offered to do a task for you—let's say your lawn care—for $20 an hour, and someone else offered to do the whole thing for $100, who would you hire? 
Likely you'd hire the person who charged $100 because you don't know how long the $20 an hour person would take. They might work for seven hours and charge you $140. 
But if the $100-per-job person only took four hours to do your lawn care, they'd earn more money than they could have by charging $20 an hour. 
Also at a fixed rate, you get awarded for increased productivity. For example, if you charge a client $1,000 a month and it takes 10 hours you are making $100/hour. However, as you get more experience you may be able to finish the work in 5 hours. This will push your effective hourly rate up to $200/hour!
That's why we recommend a fixed rate, although it's difficult to know how much to charge per month when you're first starting because you don't have a good grasp on how long certain tasks take.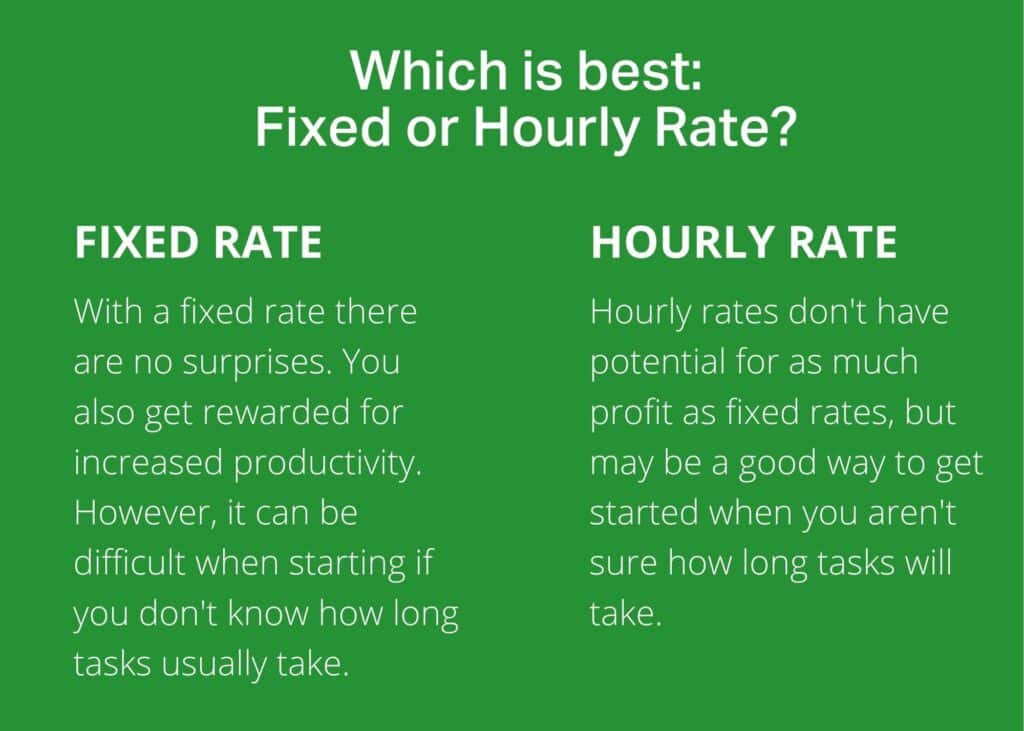 One solution to this problem is to start out charging an hourly rate for the first 2 months of a new client and then switch to a fixed rate when you have a better understanding of the scope of work for that client. 
You could tailor your monthly rate to each company, with companies you do a lot of work for paying more and companies that just need a few simple tasks done paying less.
Or, you could offer multiple payment plans to make things simpler as you scale. You could offer, say, "silver," "gold," and "platinum" plans, with the "silver" plan offering only the most basic bookkeeping services and the "platinum" plan offering many more services. That way, your customers could choose a plan based on their business size, bookkeeping budget, and needs.
Whatever system you choose, make sure you do some research on what other bookkeepers charge. 
Hit Your Accounting Deadlines
Track the status of client work
Collaborate with your team
Organize all client info & notes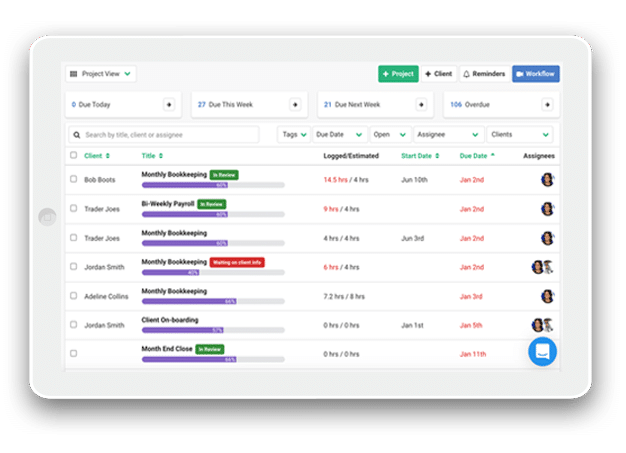 5 Steps To Setting Up Your Own Bookkeeping Business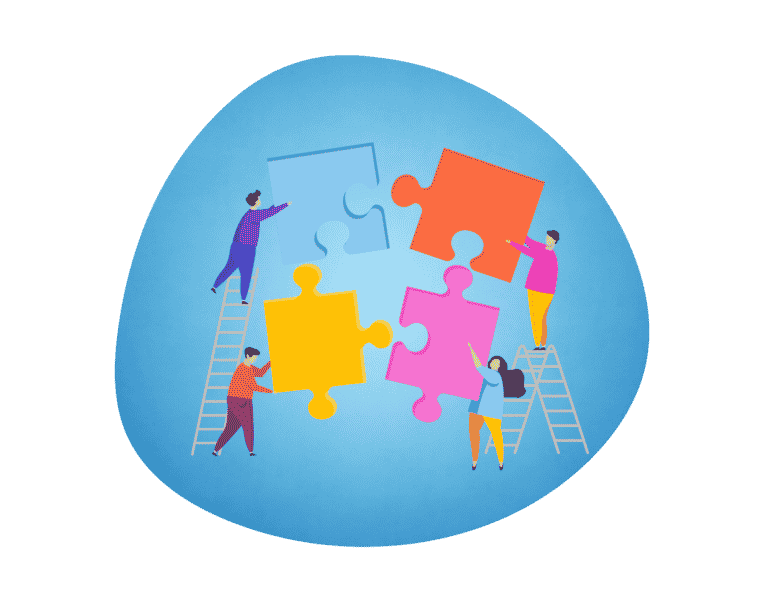 What do you think? Are you excited about the process of starting your own bookkeeping business?
If you're ready to get started, keep reading!
We'll look at the process of starting your own bookkeeping business and go through all the steps one by one.
Step 1: Brainstorm your brand
When creating a bookkeeping business, start by figuring out what kind of business you want to be. 
Do you want to pursue bookkeeping as a side-gig, or do you want to grow into a larger business with multiple employees?

What does your ideal client look like? 

What type and size of businesses would you like to serve? What are their needs?

What types of services do you want to provide? 

Do you want to have a particular specialization?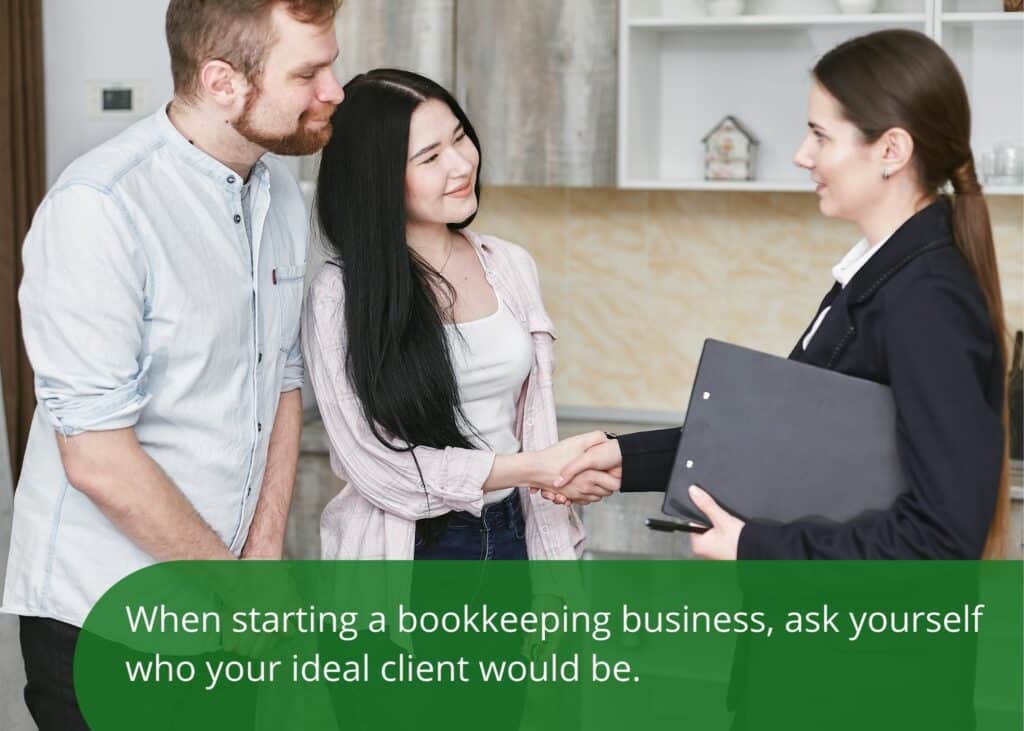 Now is an excellent time to develop a business name and a logo. There's no need to be fancy—just go for something uncomplicated and easy to pronounce. You can always use your own name in your business name to keep things simple.
Now that you have a business name, a logo, and a concept of what type of business you want to be, it's time for the next step!
Step 2: Create a Business Plan
To move forward with your bookkeeping business, you need a business plan. 
A business plan is a tool to help you plan and execute a successful business. It can be as simple or complex as you need it to be. 
Your business plan should include: 
A mission statement

A description of your company

A description of the business goals you hope to accomplish, both immediately and long-term

A description of the products and services you plan to offer

Your marketing plan
Begin by making some generalizations and sketching a rough outline of what you hope to achieve with your business, and fill in some of the details later as you do more research. 
Creating a business plan can take a lot of thought and time. For a more detailed guide to developing a business plan, check out this article by NerdWallet on How to Write a Business Plan, Step by Step.
Step 3: Do the paperwork
Now that you have a plan, it's time to get started!
Before you begin gathering clients and crunching numbers, you need to think about a lot of fine details, paperwork, and requirements. You want to make sure you're doing everything correctly and above board.
Bookkeeping requirements differ depending on where you live. However, you want to ensure you're doing everything correctly and above board, here are the steps required to do that.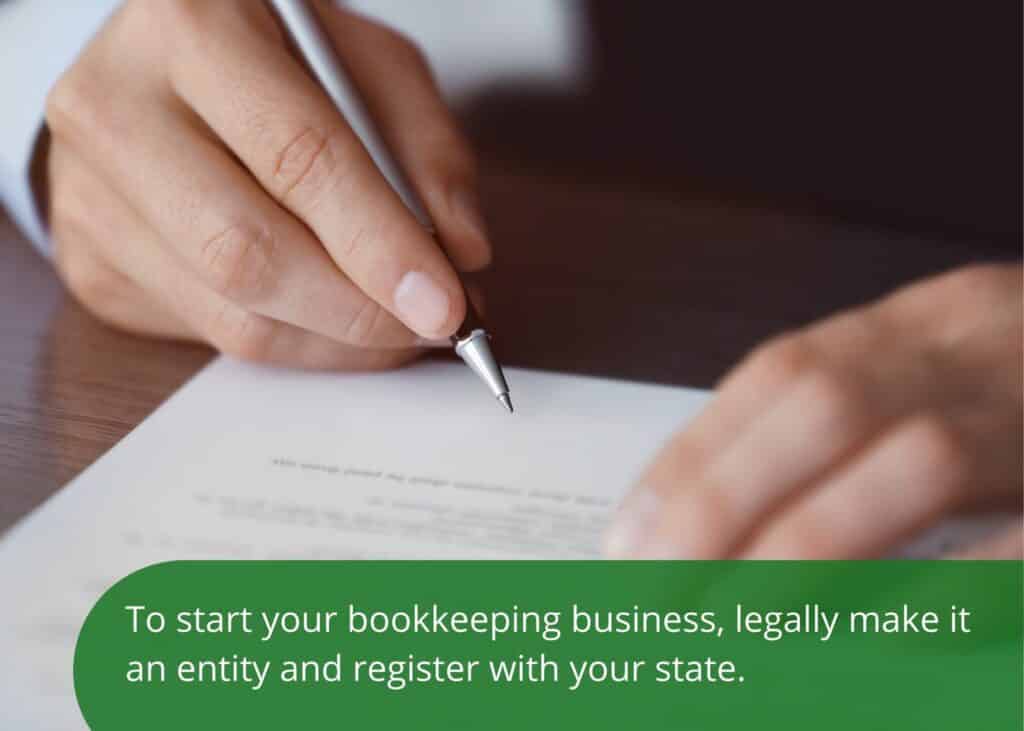 Legally make your business an entity


Your business will probably be an

LLC

, although you should do your own research to figure out what

type of business

you want to create.

Register your LLC with your state


To register your LLC with your state, go to your Secretary of State's website and file an "articles of organization." You will have to pay a one-time fee to do this.

Get a business license


You may need a business license depending on where you are conducting your bookkeeping business. Check your state, county, and city websites to see what the requirements are in your area.




If your area requires a business license, you'll need to renew it annually

See if you need an Employer Identification Number (EIN)


Depending on how your business is set up and whether it's just you or if you have employees, you may need an EIN. Check

the IRS website

to see if this is something your business needs.

Open a business bank account


From the get-go, it's important to keep your business money and your personal money separate. Do this by opening a business account, putting some money in it as an owner's investment, and using it to pay all expenses related to your business. 

Get insurance


If something goes wrong and you don't have insurance, it's devastating for a new business. If you call your local insurance company, tell them you want protection for your new business, and ask about your options, they'll help you choose the right plan for your type and size of business. 
Step 4: Gather your supplies and prepare
You're almost there! Now that you have your business plan in hand and all the paperwork and legal matters finalized, there are a few more things you need to do to make sure you're prepared to begin bookkeeping.
Most importantly, don't begin until you know how to bookkeep! You should also know your marketing plan, your prices, and what software you plan to use. In later sections, we will go more in-depth into each of these things.
You'll also need:
A computer

A tax plan (we recommend saving a percentage of your income for taxes and paying quarterly)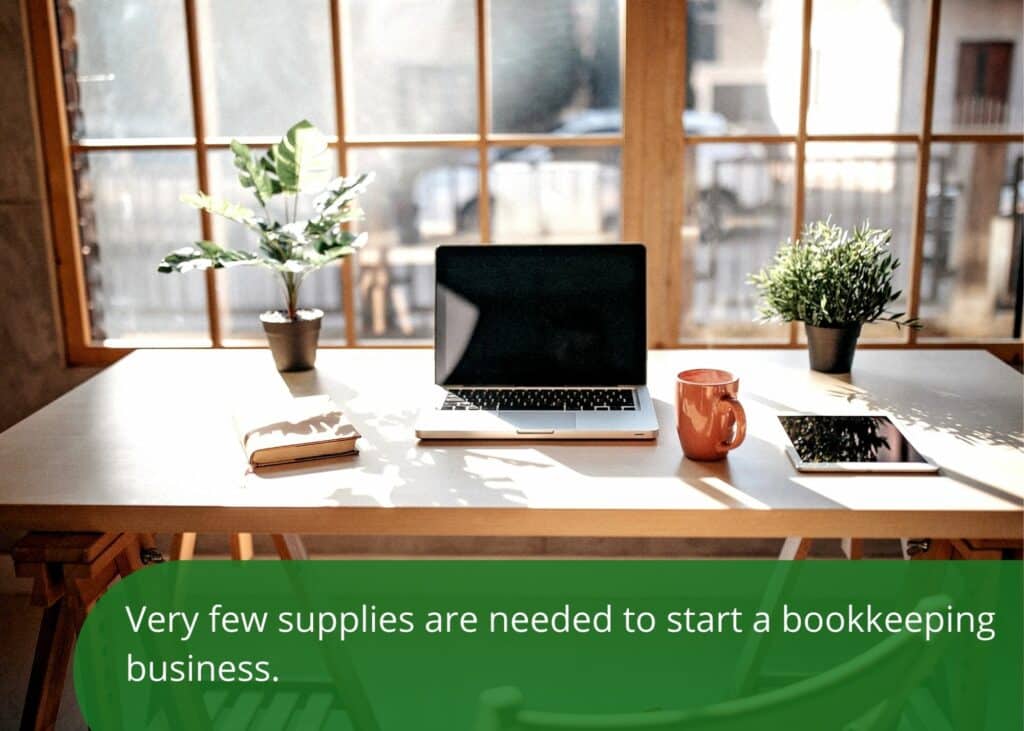 Step 5: Create a streamlined onboarding process for new clients
You've set up your business, and you will start taking on new clients, but before you do this you need to create a streamlined onboarding process. This is essential as the first impressions and this process will set the stage for your relationship with the client.
To onboard new clients, start with a discovery call to get to know their business. Ask questions like
How many employees do they have?

How many transactions do they have each month?

What bookkeeping services are they looking for?

What are their expectations? 
Collecting this information will help you understand the scope of work and if they are a good fit for your services.
The most important thing is to figure out their problems and offer a solution.
Once you've come to an agreement, it's essential to sign an engagement letter. This way, both of you know the expectations, and everything is clearly communicated and agreed to in case any issues arise. 
And that's that—you're ready to start taking on clients!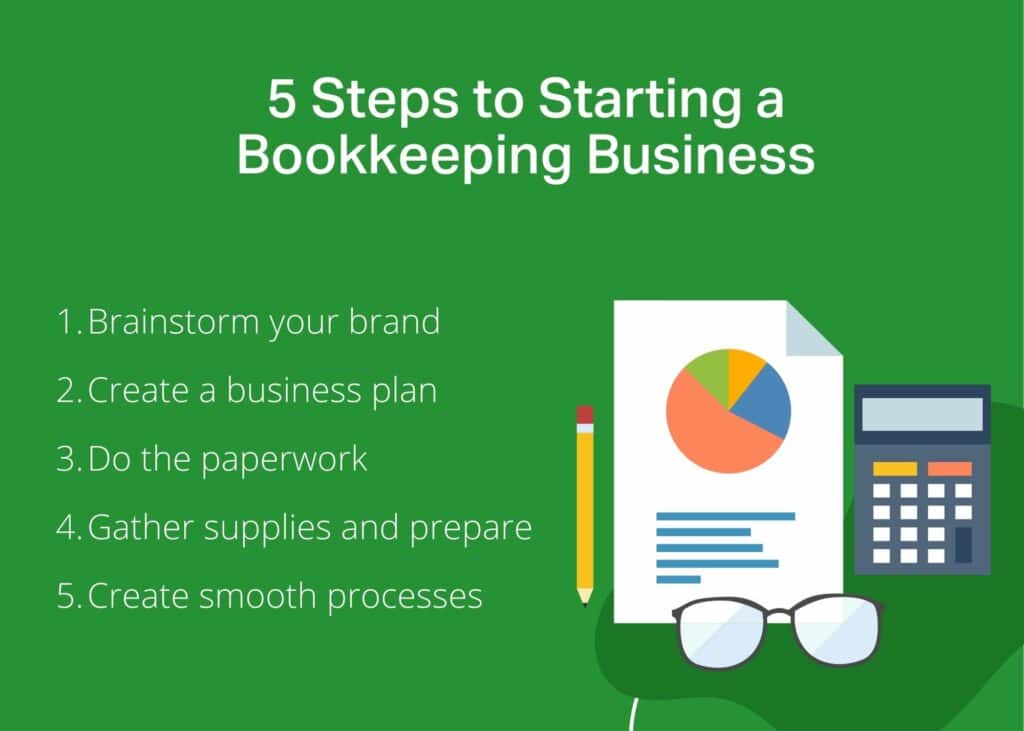 How To Market Your Bookkeeping Firm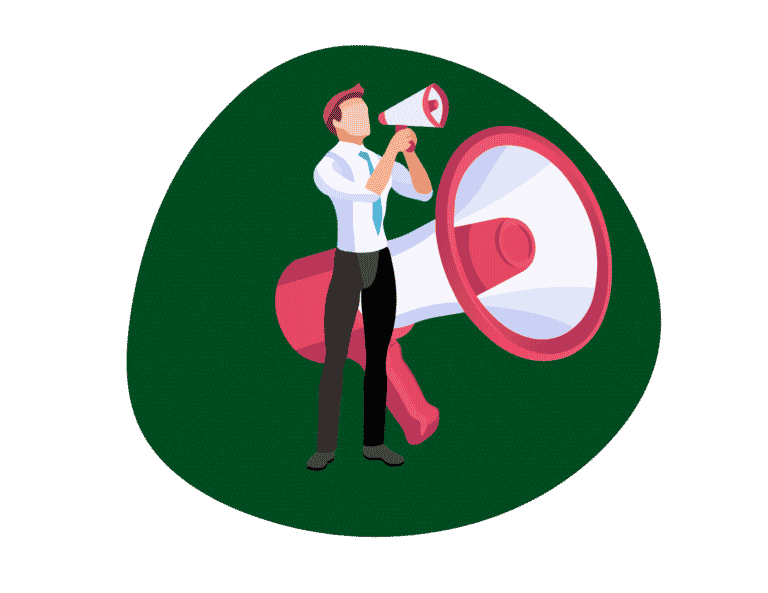 It's one thing to have all the technology, preparation, and learning for your bookkeeping business out of the way. But if you really want to grow your business, you need one thing: clients.
And how do you get clients?
By marketing.
Let's walk through the process of marketing your bookkeeping firm. 
Be professional and prepared
If you've followed the steps in previous sections, you already have this taken care of! When you want to get new clients, the most important thing is to have completed all the proper preparation, so that you're competent and skilled in what you do.
Out of all the things you've done so far to get your bookkeeping business off the ground, the most important thing when it comes to marketing is your website. Make sure your website is helpful and streamlined, giving potential clients all the useful info they need to know without being over-cluttered.
Also, make sure to put some customer testimonials on your website. You want all potential clients to see the great things your current customers have to say about you!
Utilize social media and current connections
Here's the thing: Many small businesses are looking for bookkeepers. Often small businesses do their own bookkeeping and are looking for someone to take that burden from them.
Or, they may need a bookkeeper but be too busy to actively search for one. If you show up in front of them with an offer, they may take you up on it just because that's so much less stress than going out and trying to find someone.
Especially if they have connections to you already, they'll want to hire you because they already feel they can trust you.
Because of this, the best place to start finding clients is within your own network.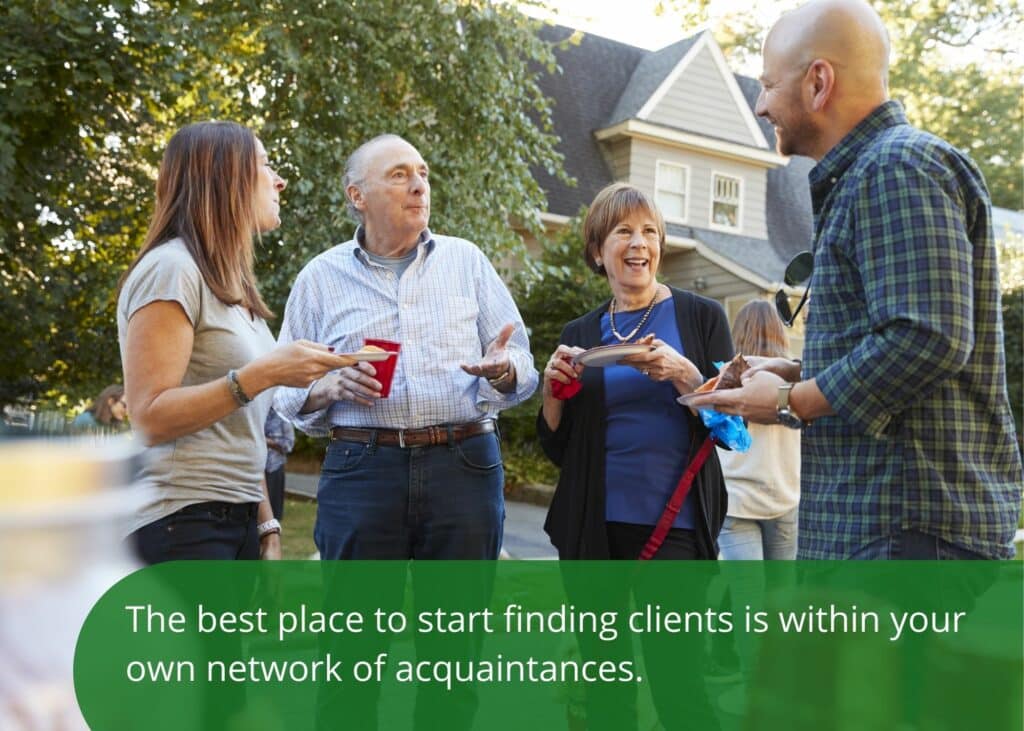 Put the word out. Post on social media, and ask your friends if they know of anyone who's trying to find a bookkeeper.
Utilize job posting sites
You can also utilize job posting sites like LinkedIn and Craigslist to advertise yourself.
Since people on job posting sites won't have much context for who you are, you need to put your best foot forward. Make sure you have:
A great

LinkedIn profile

A professional, compelling logo

A simple brand name that's easy to spell

A good website that's streamlined, informational, and easy to navigate

A straightforward, compelling list of what services you offer
Ask current clients to refer you
One of the best ways to continue growing as a company is to ask your current satisfied customers to refer you to people they know who are looking for bookkeeping services!
This helps you gain new clients, encourages existing clients to refer you to others, and helps you create a niche so you can stand out from the competition. 
Hopefully, by now you should have some good ideas for how to market your firm and find new clients. Of course, we're only scratching the surface here. For more in-depth tips, check out our related blog: How to Get Your Next 50 Bookkeeping Clients For FREE.
The Ultimate Bookkeeping Firm Tech Stack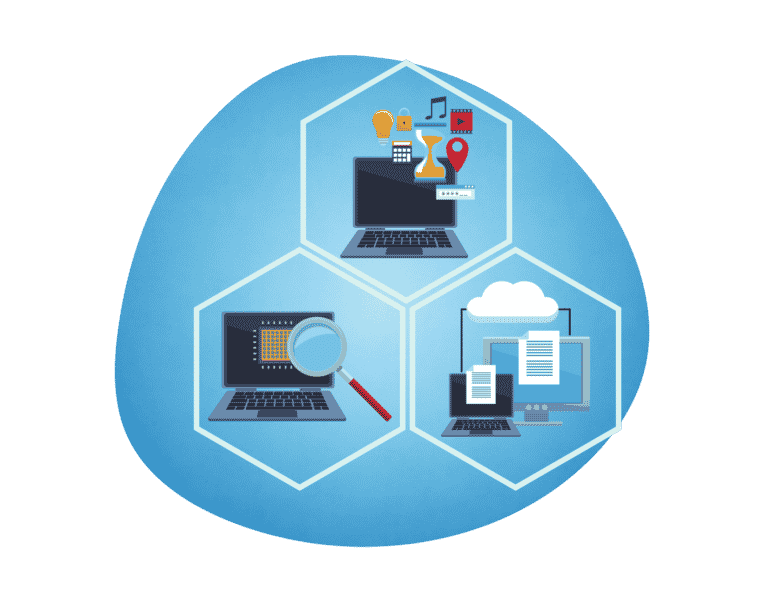 What sort of technology do you need to run your bookkeeping firm?
We're glad you asked.
There are a lot of moving parts when running your bookkeeping business. However, implementing the right tech stack will help you automate time-consuming processes, increase productivity, and grow your bookkeeping firm.
We put together the top solutions you need after working with thousands of bookkeeping firms.
1 – Website platform
If you are just getting started, we recommend SquareSpace because it is easy to use and they have pre-made templates that you can use to build your website. Keep in mind that you don't need something complex, just a simple one-page website that looks professional. With SquareSpace templates, you should be able to get your site up and running easily, even if you don't have design experience.
2 – Document management system
As a bookkeeper, you will be handling a lot of documents and information. It's vital that you keep this information both organized and secure. We recommend using a secure system like Dropbox. It is easy to use, affordable, and most importantly, protects you and your clients sensitive information. 
3 – Secure file exchange system
Once you have a safe place to store essential documents you need a secure way to request all this sensitive information from your clients. While email is an easy way to request information from your clients, it is not very secure so it's best to use something else. You'll want to make sure you find something that is: 
Secure

Easy to use. If your clients find it difficult to get you the information you need, they won't stick around very long. 
That is why we recommend Financial Cents. This software allows you to send an automated request to your clients, asking for essential information. It also makes it extremely easy for your clients to securely upload their information and get it to in minutes. The best part is that it will also send automated reminders to your clients until they complete the request so you don't have to spend hours every week chasing them down.
4 – A password management system
You may need to access your client's apps and bank accounts to get work done. That is why it is crucial for you to have a password management system like LastPass that allows your clients to securely share passwords with you and also gives you the ability to securely share those passwords with your team as your firm grows.
5. Bookkeeping software
As we mentioned in a previous article you will need to choose between a bookkeeping platform like QuickBooks or Xero to manage the general ledger.
6 – A workflow management system
Providing consistent client deliverables on time is the key to retaining and acquiring clients. However, it can be difficult to do this as your firm grows. You may be tracking hundreds of deadlines every month or have multiple team members working in various aspects of a project. Trying to keep track of all these details in your head or on a spreadsheet is a disaster waiting to happen. Work inevitably slips through the cracks and deadlines get missed. That is why you need a workflow or task management solution like Financial Cents. It was specifically built to help bookkeeping firms track the status of client work and important deadlines. 
With the right technology and workflow management software, you'll be ready to manage and scale your bookkeeping business!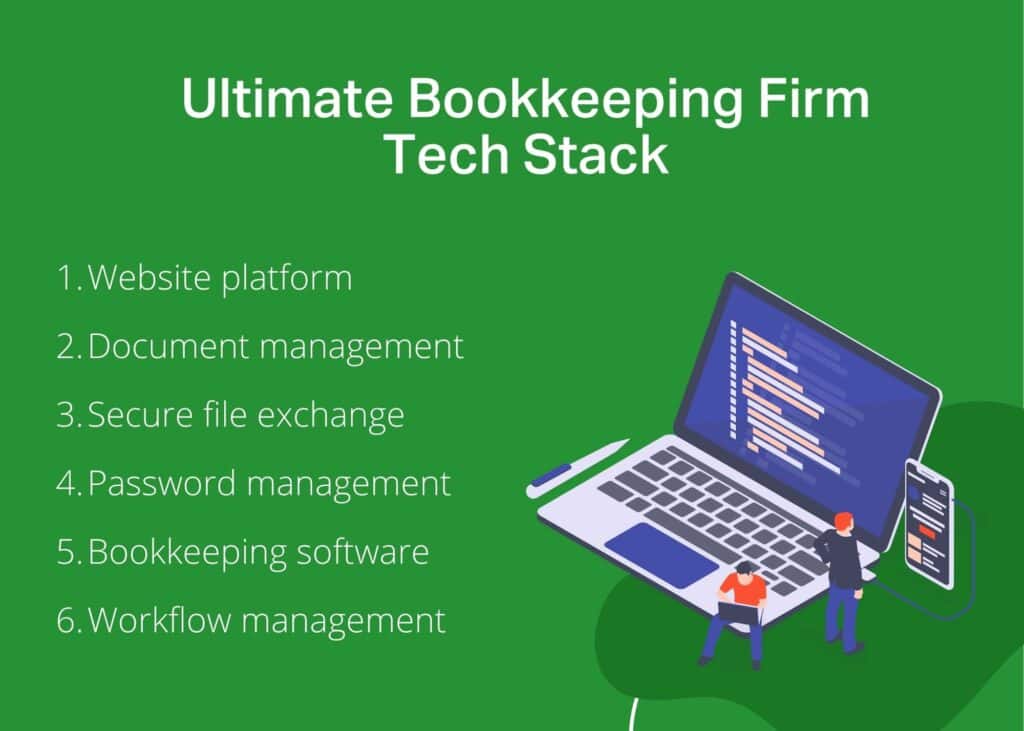 How to Create and Manage your Bookkeeping Workflows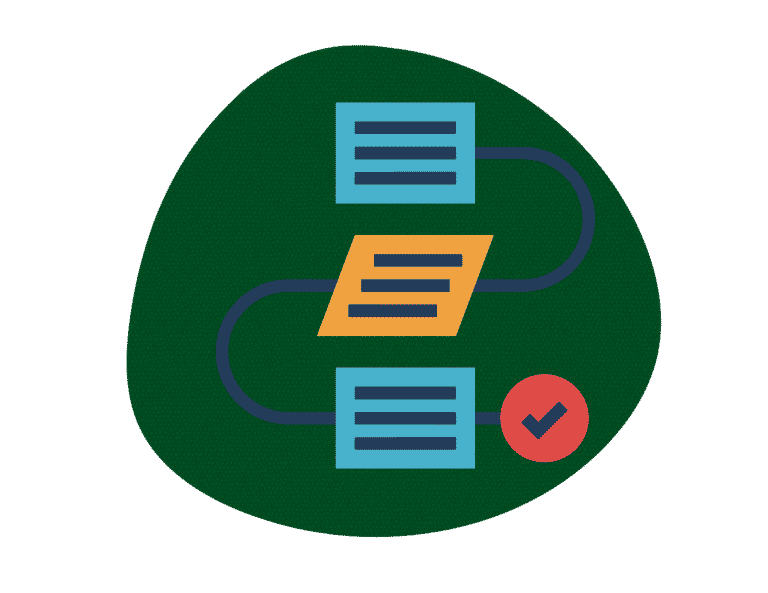 Before we wrap up, let's talk about one more thing: How to create and manage bookkeeping workflows.
It's one thing to learn bookkeeping, start a bookkeeping business, and find clients. But the long-term success of your business depends on one thing: managing your workflows.
If you don't manage your workflows well, work quality will suffer and things will start to slip through the cracks. When things slip through the cracks, your clients lose money and their trust in you. That spells doom for your bookkeeping business. 
That is why we created Financial Cents software as a solution to many of the common problems associated with managing bookkeeping workflows, including:
Staying organized

Collaborating with your team

Keeping on top of various clients and tasks
We have helped over 1,000 bookkeeping firms scale their business and hit their deadlines. Don't take our word for it though check out our 5-star reviews.
Want to learn more? Watch our 4-minute demo video and start a free trial here.
You now have everything you need to start and scale your bookkeeping business! 
Are you starting a bookkeeping business and ready to invest in workflow management software to manage your workflows and scale your business?
At Financial Cents, we'd love to help you out! 
Test it out for yourself by starting your free trial today.
We can't wait to work with you!