New Updates to the Client CRM
Over the past few months, we have received a lot of feedback on how to improve our Client CRM and are excited to announce that we have just released the first version of those improvements! See them below!
Client's Contact Information
Upon popular demand, you can now view and edit your client's contact information in their client profile. This makes it easier for your team to find your client's contact info as well as keep it up to date!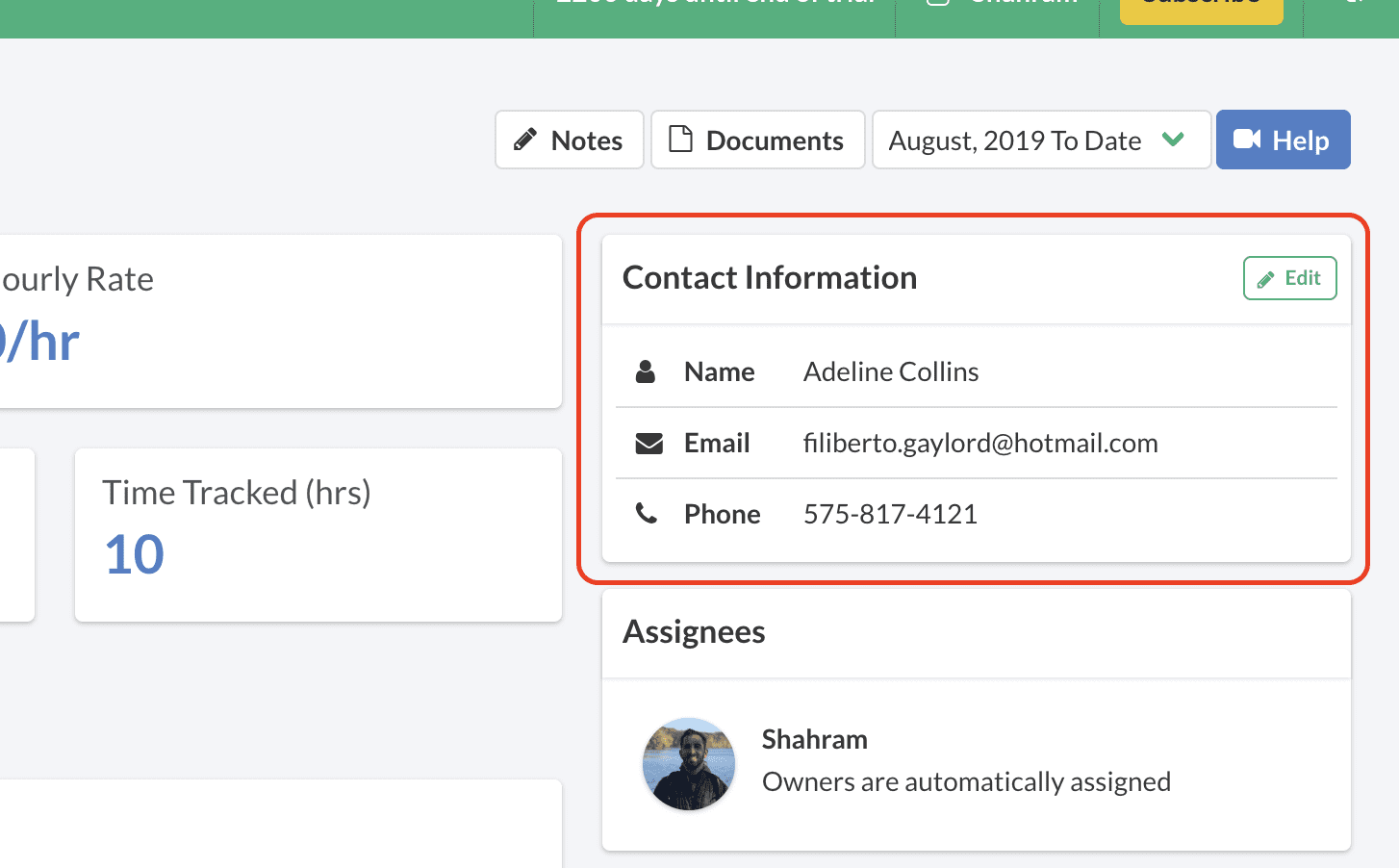 Removing the Financial KPI's and focusing on the Activity Metrics
After talking to our users we decided removed the Financial KPI's and replace them with the Activity Metric to focus on giving you more visibility into your client activities. Now you have a bird's eye view of when you last contacted your clients, how they were feeling, the amount of time tracked for each one, your billings, and how much you are making on an hourly basis in one simple view!

We have also removed the Financial KPI's from the client's profile to focus more on the activity metrics and your client activity timeline, which shows you who on your team last interacted with a client, what was said, and when it was said. Basically your own client audit trail so you always have the answers when a client calls asking questions.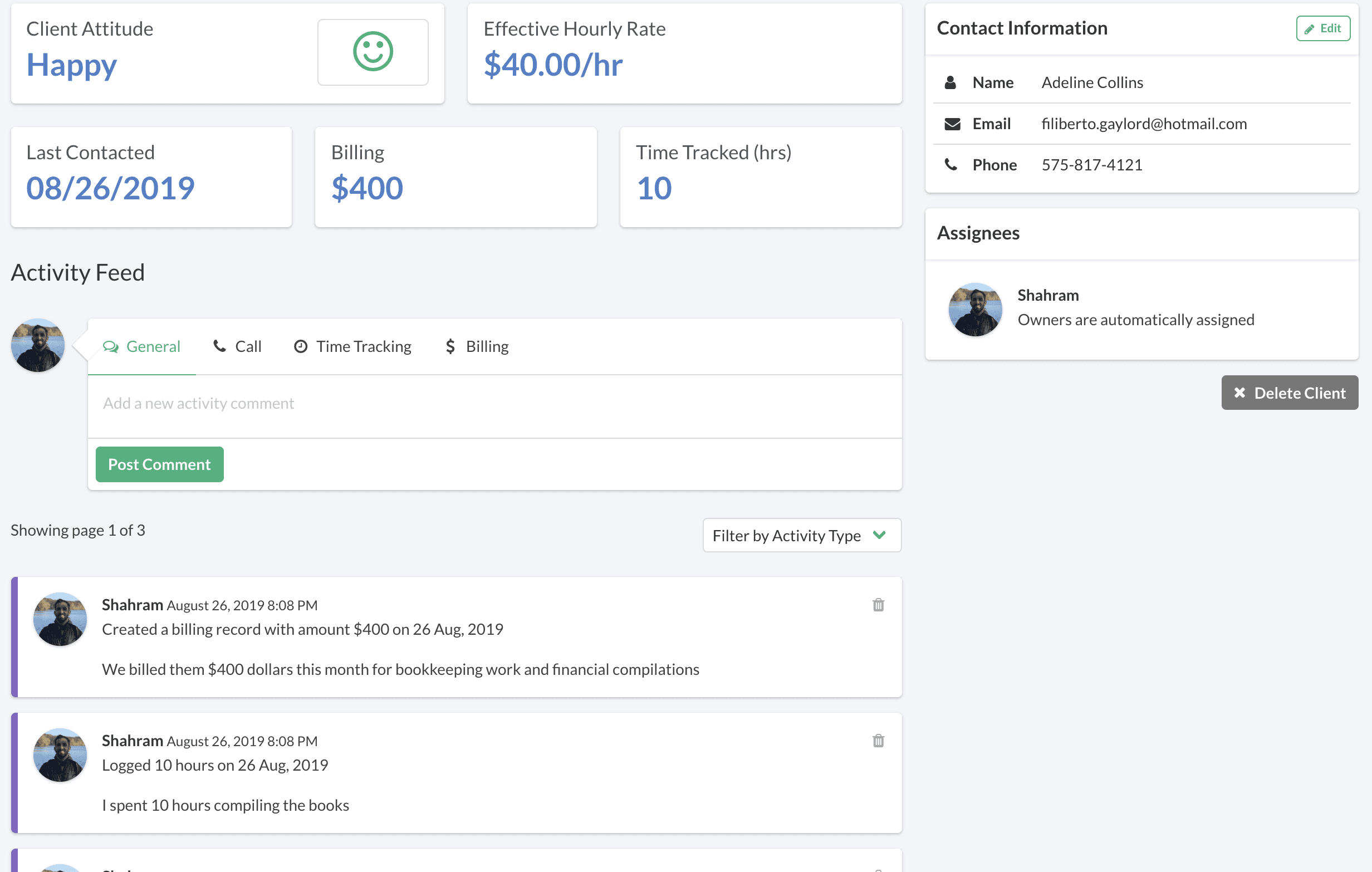 *** For the users that used the Financial KPI's we ultimately decided to remove them from our system to focus on building the best practice management solution on the market for accountants and bookkeepers. With this focus we can release even more exciting features at a faster rate. For example, more robust document management, mobile app, client portal, and etc.