Accounting Firm CRM Solutions
Stay organized by storing all your client information in one place so it easy for your firm to find.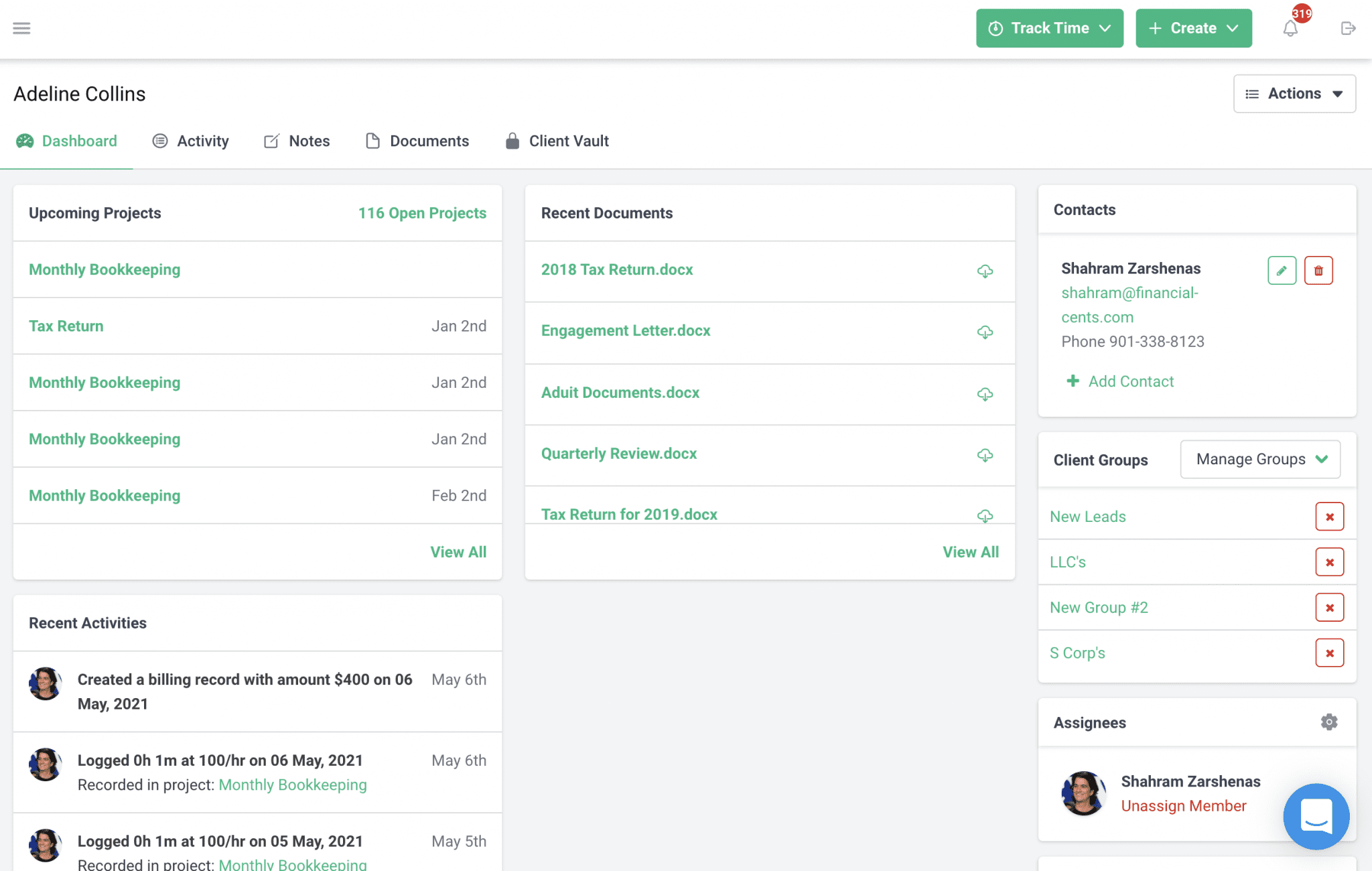 One CRM to store all your accounting information
Enjoy a CRM accounting software that provides a central location for your firm to access client information, documents, and notes from any device
An audit trail of your team's client interactions
Always know who last contacted a client, when, and about what so when a client calls you know exactly where you stand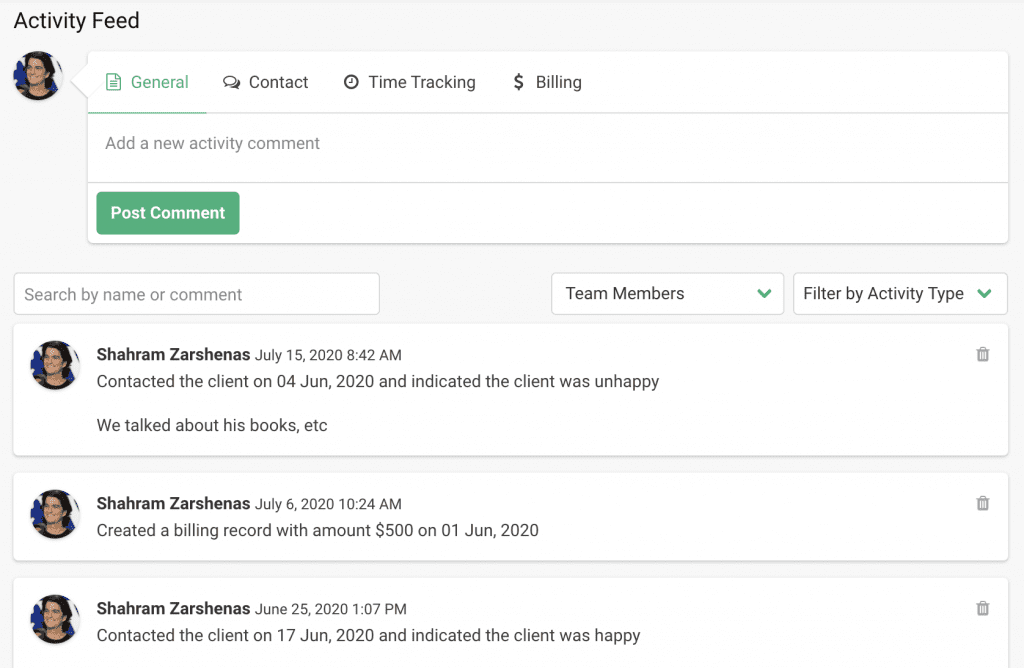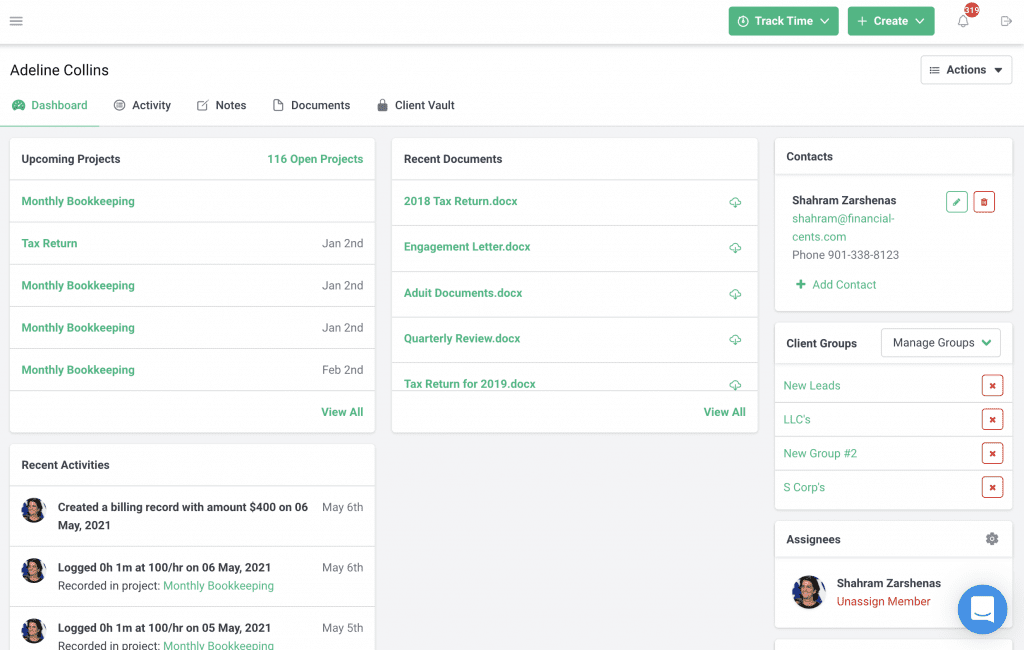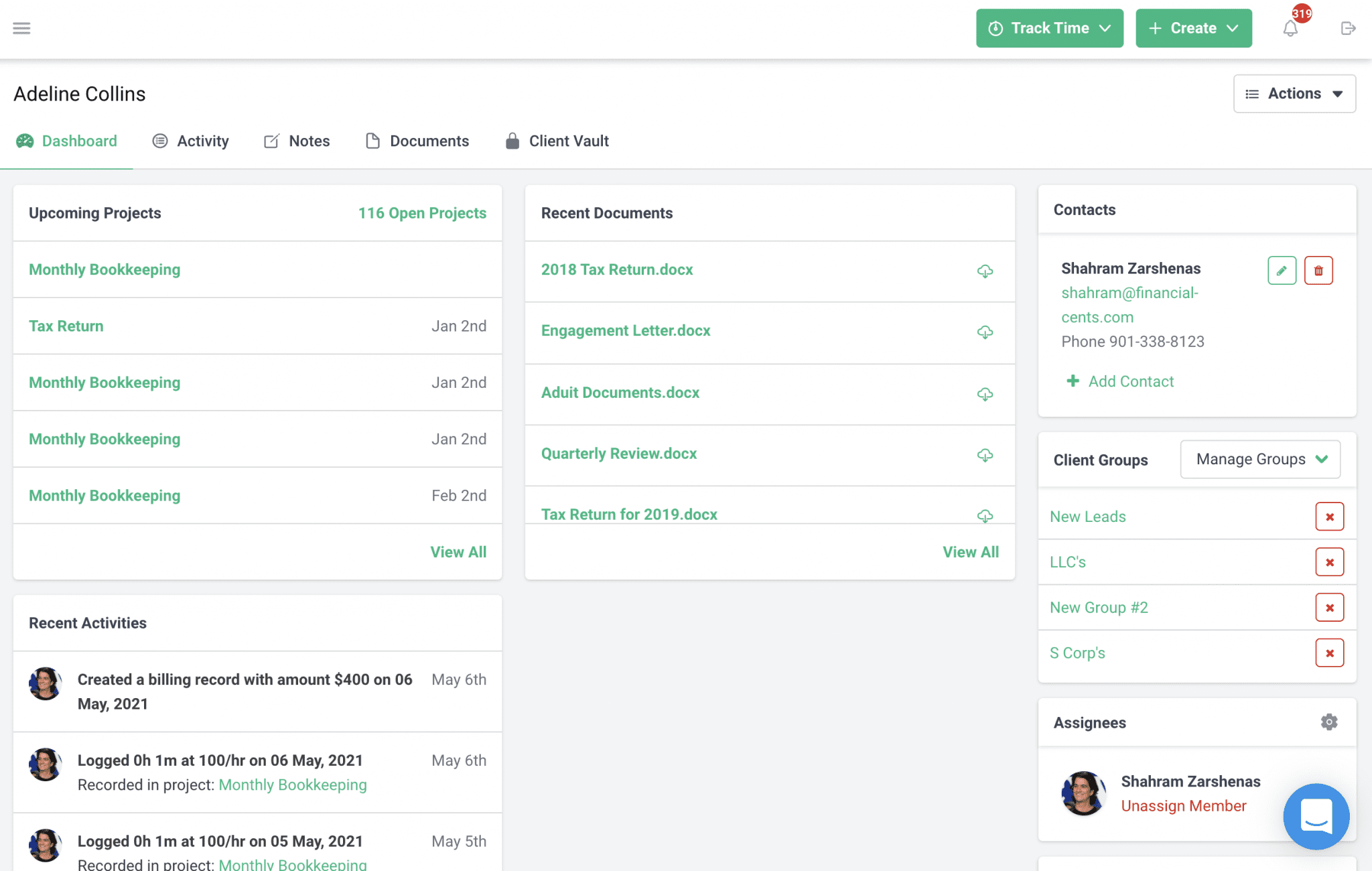 All your client info in one simple view
Documents, contact information, passwords, notes, and more in one view for when your staff needs it
Identify your least & most profitable clients
Wether you bill on time or monthly engagements see how much you make on an hourly basis for each individual client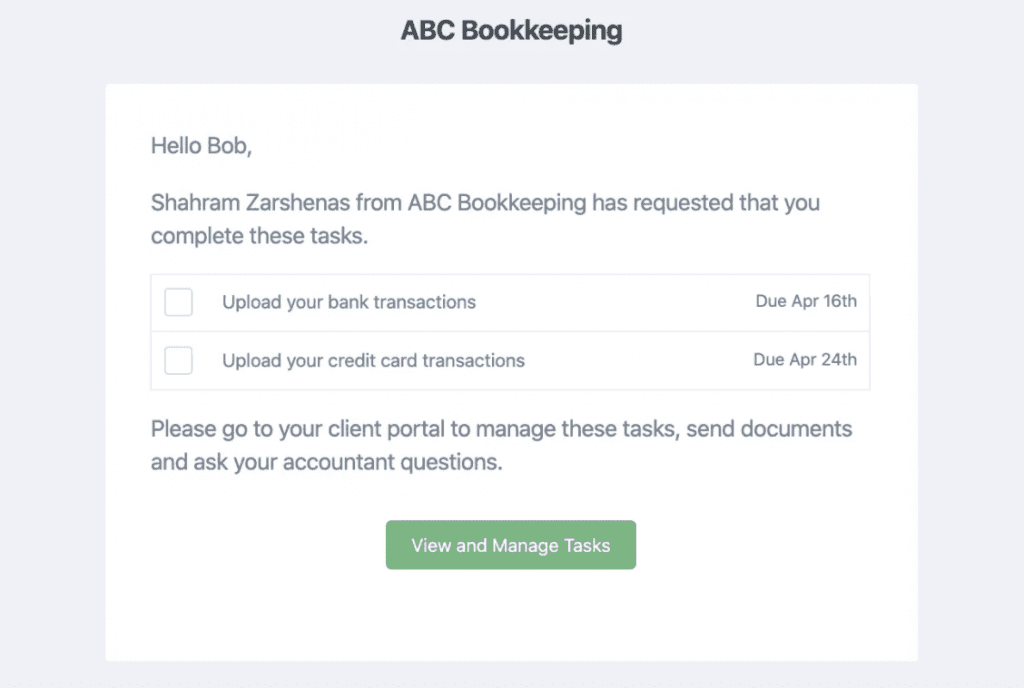 Automate client-data collection
Securely request documents and have our system automatically follow up with your clients so you don't have to chase them down
Securely store client passwords for your team
Securely store all your client passwords and other sensitive information for your team to easily access and get their work done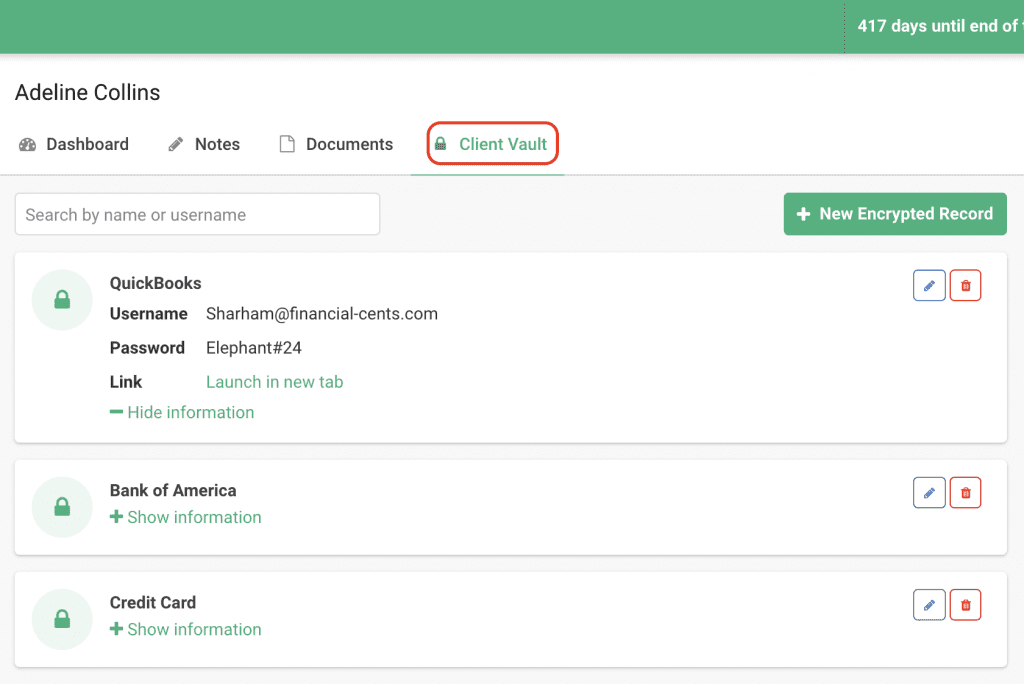 Share files and store documents on work so your team has everything they need

A timeline of all your staff's interactions with a client to keep a pulse on the relationship
Store client emails, phone #'s, and address for your team to access
Group you clients into custom categories to quickly find certain client types
Securely store all your client passwords for your team to easily access
Automate your client data collection process with client tasks and auto-reminders
Add your clients in seconds with our QuickBooks Integration
At Financial Cents, we know you want a CRM accounting software solution that will allow your firm to scale and grow easily and efficiently.
At Financial Cents, we believe every accounting, tax, and CPA firm deserves the right CRM that makes it easy for your team to work together, gather client data, and help you easily track projects and due dates. 
We understand how stressful it is when you don't have a clear vision of where your projects are. That's why our accounting CRM allows you to easily…
Work with Financial Cents and experience confidence when you work with your projects and clients!
Wondering how Financial Cents changed the way other accounting, tax, and CPA agencies manage their work? Read a few user reviews below, or click here for more reviews.
Jamie Theis:
"We made the switch. We are finding Financial Cents works well for us, setting up and applying templates is very intuitive, and one-off projects are easy also. We do use it internally for notes between team members. Basically, we are glad we made the switch because it is simple and easy to use. And more importantly – we do use it."
Maanoj Shah:
"At Finsmart, we started using Financial Cents for the last 6 months and we have witnessed a substantial increase in the productivity of our teams. Thank you for all the support."
Ted Williamson, Jr.:
"This sounds like my story, lol. We invested thousands and thousands into implementing Karbon. Now we use Financial Cents. It is super great. Customer service and the community are at the top."
Financial Cents exists to serve a variety of financial institutions, including:
You can also view our collection of FREE bookkeeping & accounting templates:
Why is efficient CRM accounting critical for firms to grow?
When thinking about choosing and implementing an accounting CRM program for your firm, there are two main ways that a good CRM will help.
First, it keeps all client data and records in one easy-to-use place. Whether it is invoicing, time tracking, record payment, or monthly tasks, a good CRM will keep your client's data organized and centralized. This is even more critical with the "work from home" movement in the past several years.
Second, it should allow full automation of client work, data, and tracking. After all, that's the whole point of a CRM – to automate and have the software organize all your client information!
However, not all CRM accounting software are built the same. That's why at Financial Cents, we are constantly adding new features and working on better optimizing our software. In fact, several of our past program updates have come directly from client and user feedback!