Accounting Workflow Software
Create recurring projects, monitor your staff, and ensure nothing falls through the cracks with our easy to use accounting workflow software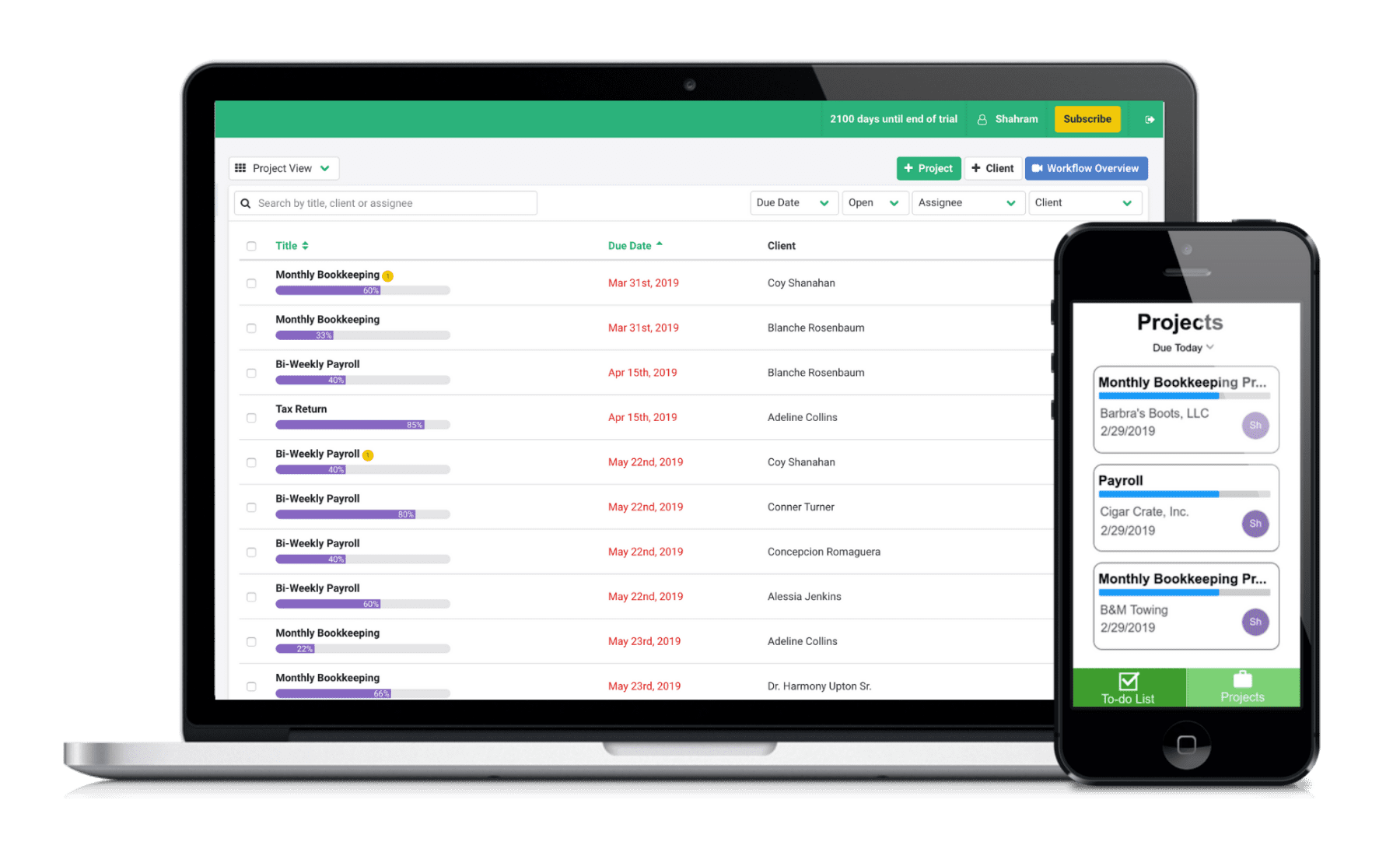 Consistently hit your accounting deadlines!
Enjoy an easy to use accounting workflow software that your staff can pick up and start using in minutes
Never miss a report deadline again
Easily track your firm's workload in one simple view to ensure nothing falls through the cracks.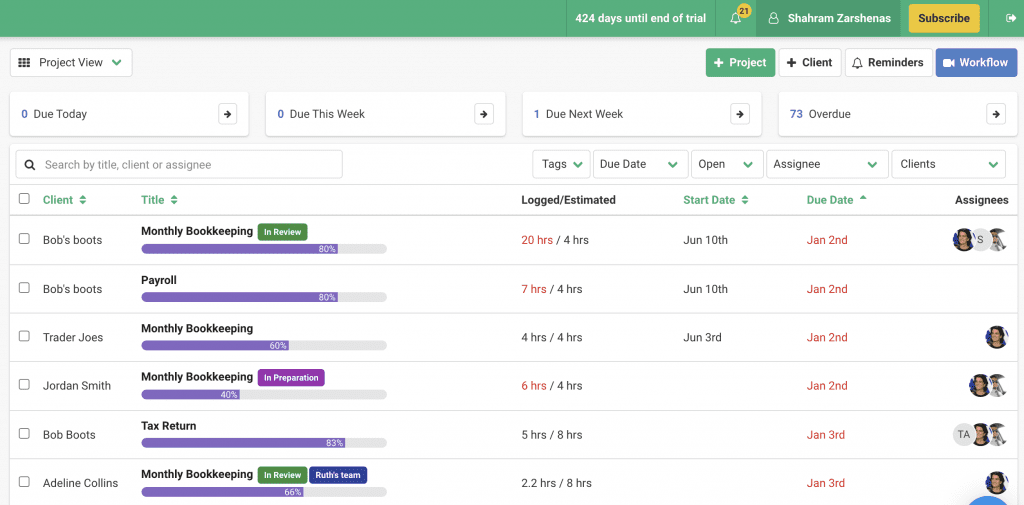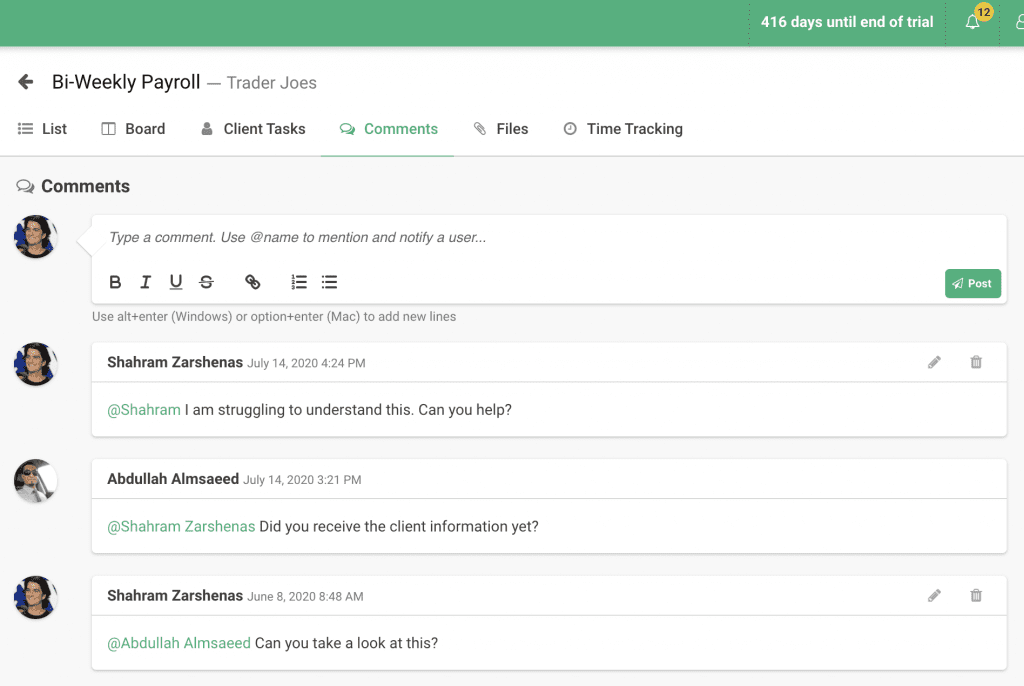 Stay informed with team collaboration
Discuss tasks, ask questions, share files, and get notified within your workflows
Track ad hoc email requests from clients
Ensure ad hoc client requests never get lost in your inbox again by easily turning them into projects and tracking them in Financial Cents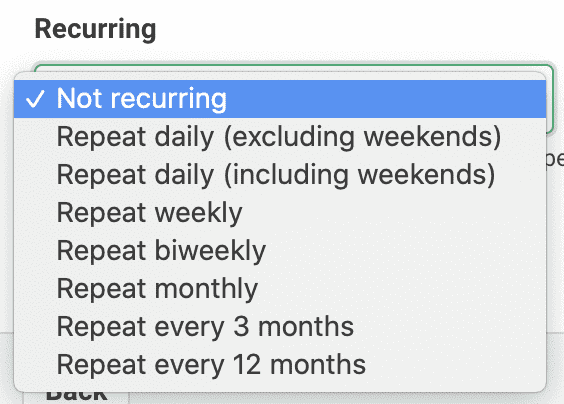 Automate workflows with recurring projects
Set work that you do on a regular basis to automatically recur to automate your process.
Streamline your workflow procedures
Use workflow templates to streamline your accounting reporting, processes, and maintain work quality as your team grows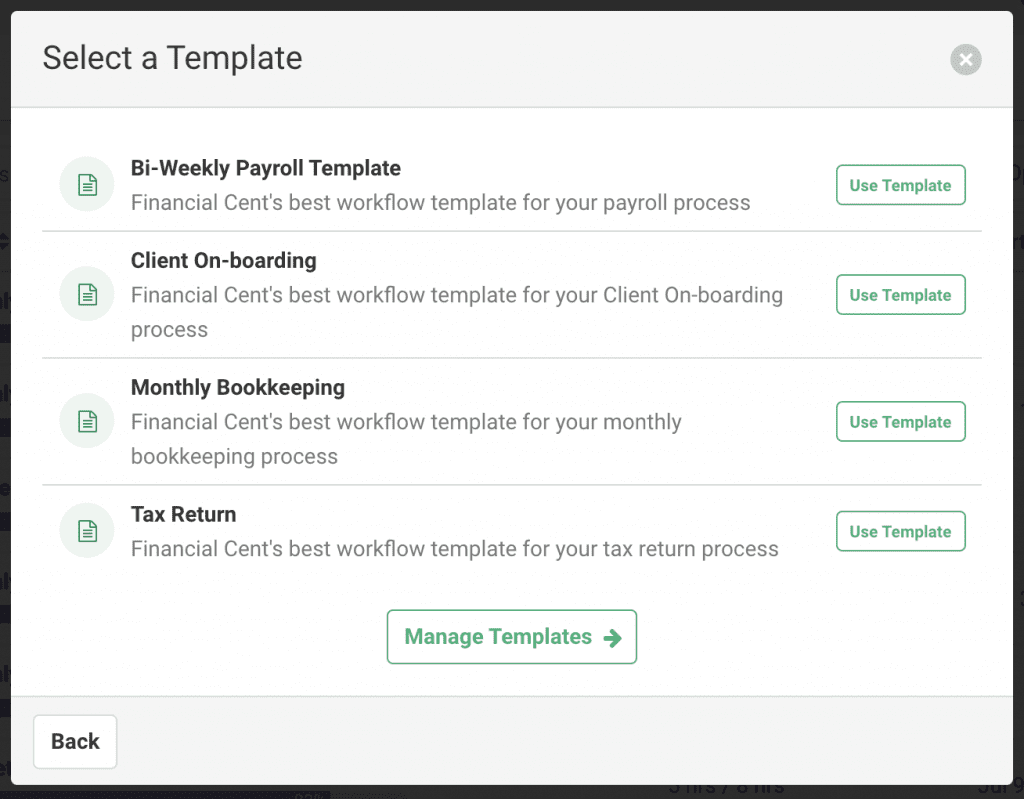 Accounting Workflow Software Features​
Automatically have your staff notified when their work is ready to begin
Track ad hoc client request in Financial Cents by turning emails into projects
Get visibility by filtering your view to see work for by specific client, employee, or tag
Collaborate on work with your staff and keep everyone in the loop with real-time notifications
Share files and store documents on work so your team has everything they need

Streamline your process with our best practice workflow templates or create your own
Set work that done on a regular basis to recur to save you time and prevent human error
Create step by step instructions so your current and new employees can get the job done
Start tracking deadlines in less than 10 minutes with a Free Trial!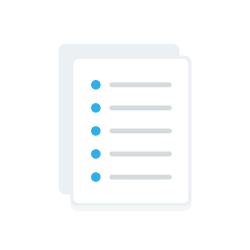 Create a recurring project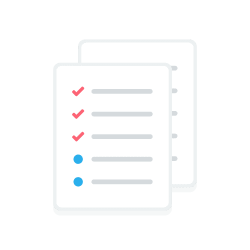 Copy it to all your clients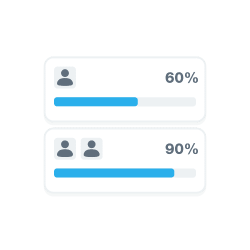 Track progress & collaborate with your staff
Questions on our Accounting Workflow Software?
Yes, you will have access to all the features and features that Financial Cents has to offer during your free trial. Also, you will be able to invite your entire firm to use the solution.
Offering best-in-class customer support is the core of our business. We understand that you are busy and don't have time to wait for someone to get back to you after a few hours. That is why we promise quick and responsive support with responses within 15 minutes. We offer live chat support directly inside the app so our team can. If we can't solve your issue via chat, we will jump on the phone or zoom to quickly resolve your issues. 
Adding both accounting and bookkeeping clients is as easy as 1, 2, 3. You can import all your clients and their data within 30 seconds with our QuickBooks integration. If you don't use QuickBooks then you can export your client list (via CSV) from your current software and import it into our system in just a few steps.
We offer very robust accounting practice management software full of all of the features your firm needs to grow with ease.
However, if there is something we don't offer you can recommend it to our team! We release new features every week and constantly ask our users what we need to build next so we can drive more value for their accounting firm.
So yes, if you have new feature ideas and requests, we will add them to our roadmap and work with you on the best way to develop them.
Our system allows you to send your clients automated requests for data needed to complete your work. It will also follow up with them until they complete the request, so you never have to chase down your clients again. This allows you to focus on what matters most—getting your work done on time and growing your firm.
We offer several reports that give you insights that help you identify bottlenecks in your process, drive efficiencies, and boost your firm's profitability. Some of those reports include capacity management, measuring your effective hourly rate, and time tracking reports.
At Financial Cents, we have designed our software specifically for bookkeepers and accountants to help them clearly see their projects, workflow, track client work, and overall make their accounting workflow and project management easier.
After all, no one wants to leave the office in the evening worrying about missed deadlines or projects!
With Financial Cents, you can enjoy the following:
Software that is easy to use, quick to implement and learn, and drives staff adoption
Project management that quickly shows your team's available capacity management
A central storage place for client data and records
Built-in project reminders and client data collection tasks
Stop worrying about missing deadlines, losing client data, or not knowing where projects stand.
Financial Cents exists to serve a variety of financial institutions, including:
You can also view our collection of FREE bookkeeping & accounting templates:
Wondering how we have helped other accountants and bookkeepers? Read some of these reviews below or click here to read more.
Addison Schwan – Administrative Assistant; AEC:
"Financial Cents has one of the easiest UIs I've ever encountered. It's quick to learn, reasonably priced, and new features are constantly being released."
Helen Honeybourne – Accountant; Elia Business Services:
"It is straightforward and easy to use. CRM data integrates with QBO to ensure client data is up to date. Customer service is great!"
Laura Beth:
"Financial Cents has brought order to the day and keeps us on task. We can easily see what needs to be done next and what's coming up. It has also given us a place to start documenting processes and recurring tasks so they are secure and easy to hand off to team members."