Free Bookkeeping Engagement Letter Template
Define the business contract between your firm and new clients. Set expectations on fees, responsibilities and obligations to ensure a smooth working relationship.
Why you need a Bookkeeping Engagement Letter
You need a bookkeeping engagement letter because:
1) A client's first impression of your business can make or break a deal.
2) When you appear professional and credible, you'll leave a good first impression and establish a good working relationship with new clients from the get go.
At Financial Cents, we understand the importance of a first impression, and we're here to help. Our FREE bookkeeping engagement letter template will help you craft a professional accounting engagement letter that impresses your clients instead of confusing them.
How a Bookkeeping Engagement Letter will help your firm

A solid engagement letter will help you:
1. Present a professional image
An official engagement letter outlining all your terms and conditions helps you to appear professional, competent and assured. Our accounting engagement letter is a great template you can customize to suit your firm's needs.  It allows you to fill in your logo and information so you can quickly create a clear-cut, professional-looking letter that your clients will immediately notice.
2. Establish credibility:
Your client needs to know that you are trustworthy and competent. A clear, confident accounting engagement letter helps assure potential clients that you are capable and will do a good job. Promptly sending a solid letter of engagement will also let your client know that your accounting business is well run and organized.
3. Set clear expectations:
In business, clarity is key! The primary purpose of a bookkeeping engagement letter is to clearly state the expectations of your agreement. If you don't state your expectations clearly, you could run into confusion in the future. Having a clear initial engagement letter is one of the best ways to provide clarity and eliminate all confusion right off the bat. Also, if you have a clear engagement letter that eliminates doubts about your agreement, you reduce your risk of litigation. But more on that in a bit.
4. Outline your services and fee structure:
A good bookkeeping engagement letter lets your client know exactly what services they can expect to receive from you, what you expect them to pay for it, and other terms and conditions. If your engagement letter plainly outlines this information, it helps remove potential confusion and forgetfulness, saving you time, stress, and potentially from an upset client.
5. Outline responsibilities for both you and your client:
Your accounting engagement letter should not only outline your responsibilities but the responsibilities of your client. For example, you may need certain bookkeeping or financial records from the client by a set time of the month in order to complete your tasks on time. Or, you may state that your accounting firm does not include any procedures designed to discover fraud or theft and cannot be relied on to find those things, and that this is your client's responsibility. Stating clear deadlines and tasks saves you trouble, and maybe even a customer, in the future.
6. Mitigate risk by clearly describing terms and conditions:
A clear, explicit engagement letter is your first line of defense when it comes to avoiding legal trouble. An engagement letter is not a binding agreement like a contract, but it's a written paper that states your terms and conditions and eliminates confusion. An engagement letter is a good safeguard to help you avoid confusion, anger, and ultimately, a lawsuit. An accounting engagement letter template like ours will help you make sure that you have all the bases covered so you can avoid unpleasant situations in the future.
What you'll find in our Bookkeeping Engagement Letter
In our fully editable and customizable bookkeeping engagement letter, you'll find sections for:
Company name

Scope of work

Responsibilities

Privacy policy

Outsourcing

Termination

Governing law

Invoice procedures

Expenses

Fee schedule

Company summary
These are all important items to include in a bookkeeping engagement letter so that you don't leave room for any kind of ambiguity or confusion.
How to use the Bookkeeping Engagement letter
Once you and your client have had a verbal agreement to work together, the next step is for you to send them an engagement letter to make things official.
With our bookkeeping engagement letter template, the process of creating an engagement letter for your client is easy and fast. Simply:
Download the template

Or create an account with Financial Cents to access the template
After you've gotten your copy of the template, follow these steps to customize it to your firm:
On page 1, insert your logo, company name, and the services you offer.

Go through each page and change or insert necessary information like your company name, client name, specific services requested, fee information, etcetera.

When you're done, review everything to make sure you didn't leave anything out.

Email it to your client!
Bookkeeping Engagement Letter FAQs
Do I need a lawyer to formalize my bookkeeping engagement letter?
No, you don't. A bookkeeping engagement letter is not a legal contract but an agreement between a service provider and a client.
Can I use the same bookkeeping engagement letter for multiple clients?
Because different clients require different services from you under different conditions, it's always good to have a template you customize for each client so you can fill in specific information about the engagement.
Do I need to send a bookkeeping engagement letter to every client I work with?
Yes, it is advisable that you send an engagement letter to every client you will be working with.
When do I need to send a bookkeeping engagement letter to my client?

According to investopedia, engagement letters need to be presented to the client at the beginning of the relationship before work commences.
You may also be interested in:
Subscribe to the blog
We're talking high-value articles, expert interviews, actionable guides, and events.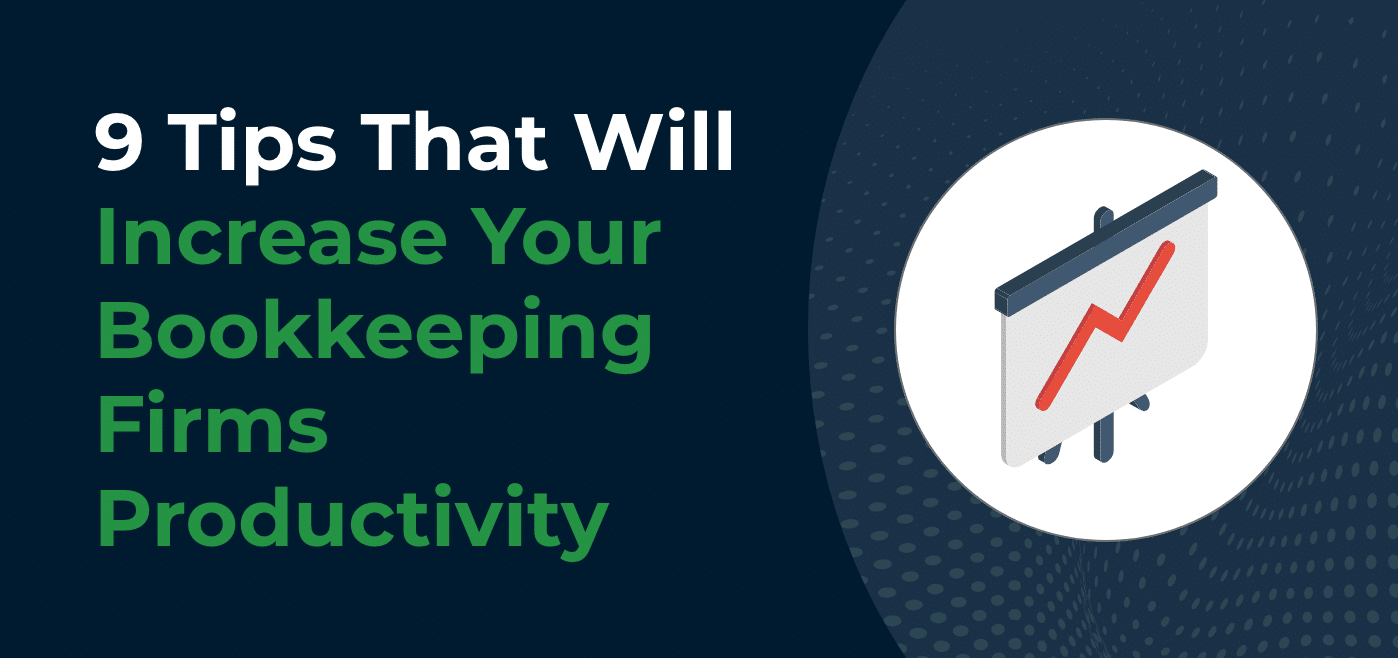 As an accountant, you always have a lot going on, which makes it tough to find enough time in the day to…
Sep 17, 2018 | 5 Mins read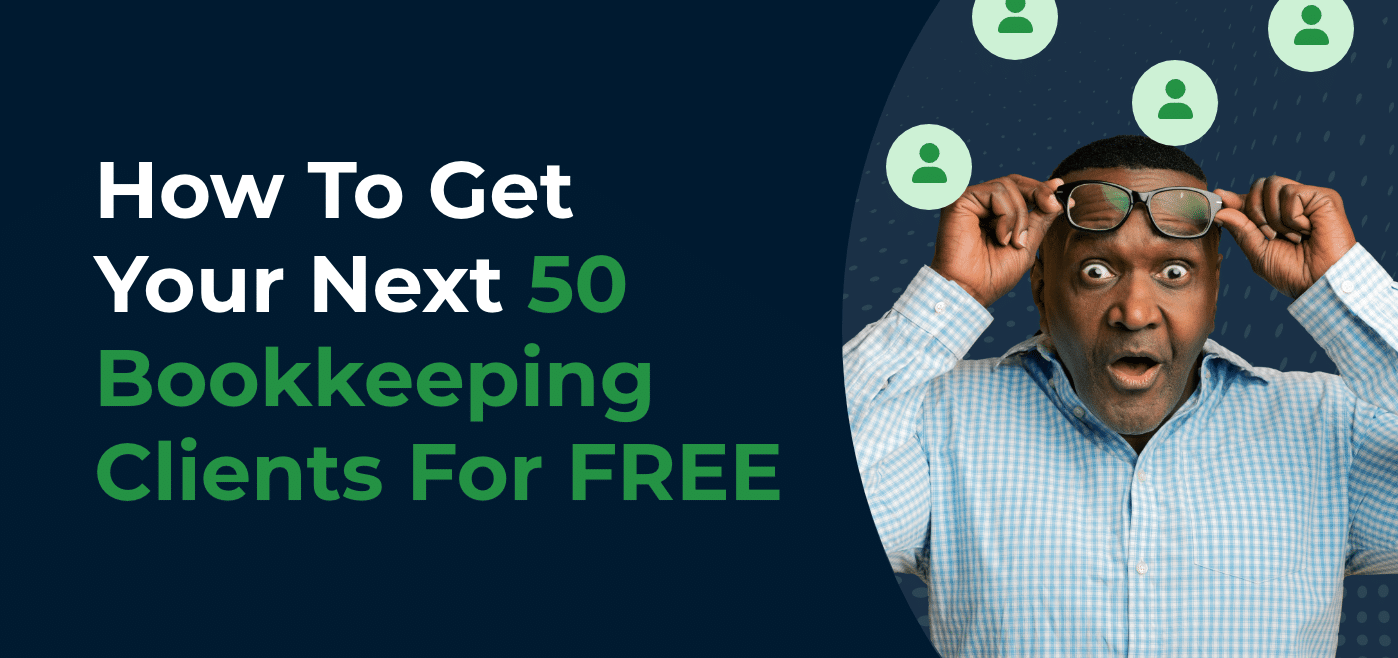 Whether you're starting from the ground level or an established bookkeeping firm, finding new bookkeeping clients is one of the most difficult…
Sep 26, 2018 | 10 Mins read