Streamline Client Communication
Now you collaborate with your clients on work inside Financial Cents in real-time!

The new Client Chat feature makes it easy to get more clarity around the documents they upload in their portal and answer their questions.
You can find the new Client Chat feature inside your projects under the "Client Tasks" tab as seen below. Here you can send messages to your clients and see their responses.
Your client will see your messages inside their client tasks portal where they can respond, ask questions, and provide details around documents they upload.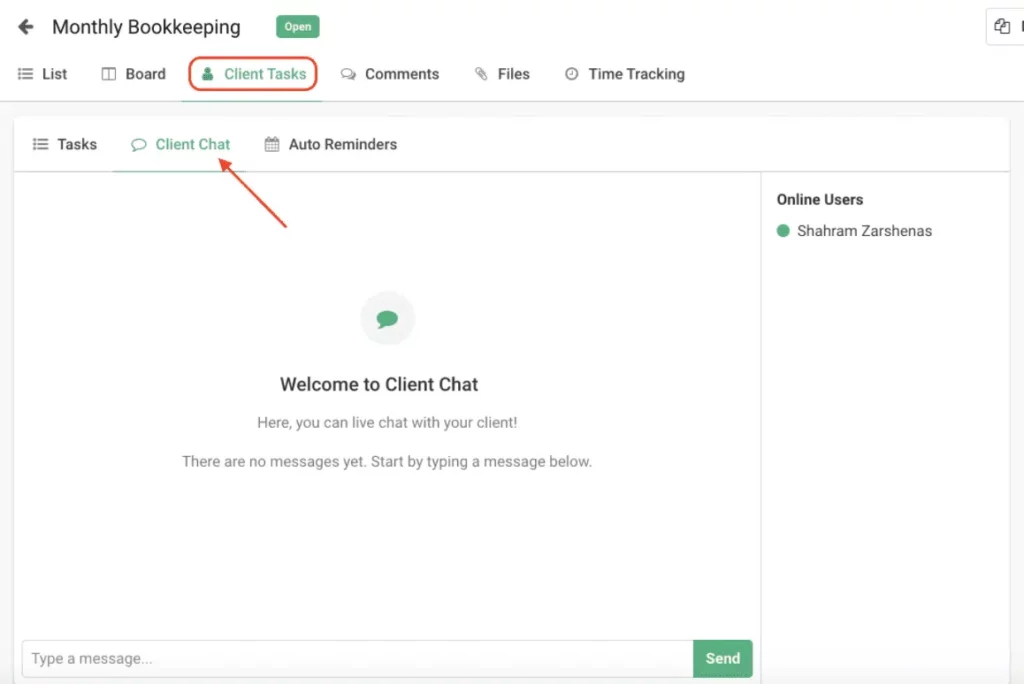 Ultimately, we added this feature to help you streamline communication, collect client information faster, and store all your client conversations inside the relevant projects!
If you have any questions about the new feature feel free to respond to this email.
Here are a few other updates we made to the Client Tasks feature:
You will get notified every time a client comments in the chat

You will get notified when a client uploads a document

You will get notified when a client marks a task completed

If a client marks a task completed, but did not properly complete the task you can override it by unchecking the task
Automate client data collection & hit your deadlines today!