Attract and Serve High-Value Clients (w/ Rory Henry, AFO)
Learn how Rory Henry (co-founder at AFO Wealth Management Forward) thinks about high-value clients and how his firm works with accounting firms to attract and serve them.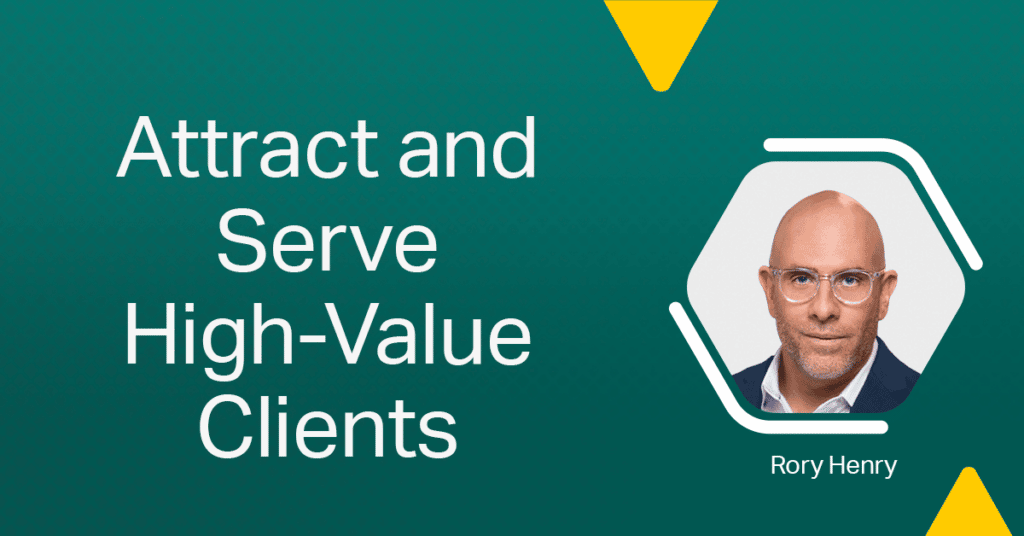 One can argue that high-value clients are usually high-quality clients. Apart from the fatter cheques that come with working with them, the value you provide to them is tangible and often appreciated. 
Working with a robust client base of HNIs means you can work fewer hours and enjoy peace of mind.
In this episode of Firm Founders' Live, Rory Henry, Director at AFO Wealth Management Forward discusses "How to Attract and Serve High-Value Clients"
In this article, you'll find Rory's thoughts on 
The technology solutions you need to utilize to attract and service high value clients.
The best ways to market to high value clients.
How to implement wealth management into your practice.
Continue reading or watch the full episode below:
Accounting Firms 🤝 HNIs
There's been an evolution in the accounting industry when it comes to providing proactive planning to clients. This has led more firms to find ways to attract and serve high-value clients.
But why this evolution?
Greater Margins
For one, the margins are a lot greater for tax planning and wealth management services. If you have a wealth management client, there's 1% of assets under management that's recurring over time. And it grows over time. 
New Technology Solutions
There are several technology solutions in the market today that make it easier, faster, and more efficient to provide proactive wealth management and financial planning services to clients. From implementing a practice management software solution like Financial Cents to automate workflows, communicate with clients, manage projects, and collaborate with team members. To using forecasting, financial reporting, and tax advisory tools. The sky really is the limit. 
In our Wealth Management Forward program, the base that we like to see in the CPA and accounting firms we work with is that they have an automated practice in this digital age. This makes it easier for them to better service clients through their higher value services.
– Rory Henry 
A Rich Network of Wealth Management Partners
Gone are the days when you need to do everything by yourself or pile up licenses to be able to offer wealth management services. With partners like AFO Wealth Management Program, getting started is easy:
Their team based model means you (accountant or CPA) work alongside a wealth manager (from their team) to do tax efficient strategies to create that long term wealth building plan as a partnership. 

They provide both the compliance work that is backwards-facing as well as that future facing advice.

You can leverage the subject matter expertise of a wealth manager to be able to serve those clients through a tax plan or financial plan, and then manage those assets as well. And there's ways to share in fees. 
There's some licensing requirements in most states, but there are some states in the United States where you don't need a license. All you need is a solicitor agreement. 
We believe those in the accounting profession are uniquely positioned to take on this mantle of a family office (Chief Family Officer) because they are already doing a lot of this work. It's about systemizing processes and putting the action plan in place to start serving clients better.

– Rory Henry
Barriers to Offering Wealth Management Services
Historically, professionals in the accounting industry have always worked in silos where each professional just looks at things from their perspective. So an insurance agent will look at things from an insurance perspective, an estate planning attorney will look through an estate planning perspective, and an investment advisor would advise from just an investment perspective.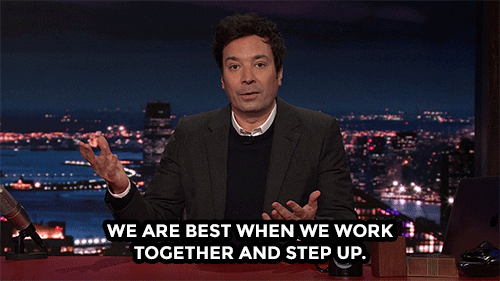 But now, through technology, you can offer holistic financial planning or holistic wealth management. Financial professional services need to be working in collaboration, because one decision really affects the other and clients need the best advice possible.
Technology Solutions to Attract and Serve High-Value Clients
One of the highest value services accounting firms can provide to clients is tax planning. It's a great opportunity especially for those business owner clients who want tax efficiency and tax savings. You can provide these services, charge via the value-based pricing model, and increase your revenue.
Some of the top tools you can use include:
Tax plan IQ: An intuitive platform that allows tax practitioners to start demonstrating tax savings to their clients within 30 minutes.  The tax savings strategies can be quickly applied to your current clients then presented in a professional format. 
Intuit Professional Tax Preparation Software: Go further along the path to advisory with this easy-to-use, proactive tax-planning tool. Save significant time building custom tax-savings plans for your clients. Provide clients with easy-to-read, customized reports created with data automatically mined from your Lacerte or ProConnect software.
Trust & Will:  With this tool you can get a complete and customized estate plan in about 15 minutes. It's a great and affordable way to incorporate estate planning into your service offerings. 
Asset Map: An Asset-Map report visually organizes all of a household's finances in a clear graphical layout, allowing Advisors to apply their professional insight in real-time. It helps you to understand what your clients' needs are. For example, a family's asset map will let you know whether they need long term care insurance or an estate plan. 
Financial Cents: A practice management software that helps you save 10+ hours a week so you have time to focus on scaling your firm. Manage workflows, track client work, collaborate with your team, and meet deadlines so nothing falls through the cracks.
More resources for you:

Best Accounting Practice Management Software Options In 2022

Financial Cents Vs. Karbon For Small And Mid-Sized Accounting Firms
How to Implement Wealth Management Into Your Practice
As mentioned earlier, the first way is to incorporate tax planning into your services. It's the greatest opportunity.
The other thing is to collaborate with a wealth manager or a family office to do some proactive tax and financial planning for your client.
Also at the beginning, it makes sense to work with just one client in this regard and develop that relationship over time. After that, you get to start working with more clients, providing more of that proactive planning and showing that tax savings is wonderful.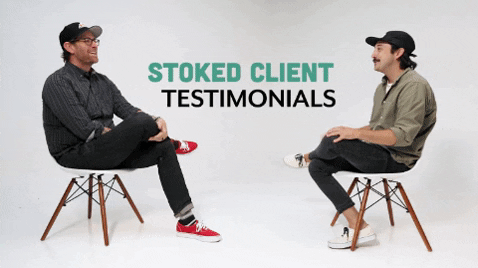 It's really important to look at the client base that's not serving your business well and the ROI on those little margin clients that are taking up time and resources, and putting them in a better situation. This can mean pointing them towards a technical solution, referring them to another accounting firm, or even outsourcing the work to free up more time and resources. This is a crucial mindset. 
It's hard to let clients go but if you really want to attract high-value clients, you need to focus on what provides them value. And what provides them value is really that relationship. 
Once you're able to focus on what high value clients want, you can then start attracting more of them. And that is why the family office model of providing diversified services and future facing advice is really important to be able to grow your practice. You will be able to do that by ensuring that you're not expending a lot of energy on lower margin clients or clients that aren't serving your business well. 
How to Market to High-Value Clients
What high-value clients consider as "value"
High-value clients look for relationships. To attract them, you need to move from a transactional mindset to a relationship mindset. This is where you're positioning your firm as a family office that provides well-rounded financial care to them. From investment management to financial planning, estate planning, guardianship etcetera. 
It's really about taking that extra step in the relationship to make sure that the family is well taken care of in case of any unforeseen emergencies. 
High-value clients want to make sure that they're having tax efficient strategies, savings, and there's a long term plan to help them grow their wealth. Common services attract common prices but high-value services attract high-value clients.
The marketing process
Start with your current client base

and offer these services to one of them. After that, you can show your other clients the savings you provided to the first client. This is how you can show the actual value.

Partner with a wealth manager

to provide that proactive planning.

Niche

: Niching allows you to create messaging to market to a certain audience.

Create a sales process

: Create a process to attract, nurture and convert prospects.

Become known as a thought leader in the space:

You can start a podcast and interview potential clients right from your target sector. Once you do that, you'll become known as the adviser to the doctors or to the advisor to the dental niche.
So I think it's important to really hone in on your message, develop a niche, and then you can market to that niche. Once you partner with a wealth manager, or take it in-house, you can then show the results from those successes, and success begets success. And you can start marketing more to your current client base and attract new high-value clients because you're offering valuable services, tax saving strategies and helping people create generational wealth.
– Rory Henry

 

More resources for you:

How To Identify Ideal Clients For Your Accounting Firm with Richard Roppa-Roberts

Increase Your Rates Without Losing Clients (+ 2 Free Templates) with Loren Fogelman
Rory Henry is the Director of Arrowroot Family Office and Co-founder of Wealth Management Forward, a partnership program that helps CPAs and accounting firms easily integrate holistic wealth management services into their practice.