Client Onboarding: 8 Ways to Make It Memorable (+ Free Template)
Author: Financial Cents
Every time you get a new client, remember they have just chosen you over several other firms.
It's exciting and may preoccupy you with meeting their deliverables that you forget to effectively transition them from being your leads to your clients.
It may not seem so much, but the transition period presents more opportunities (and threats) to the overall client relationship than you can imagine.
More than eight out of every ten clients say they will be loyal to firms that invest in onboarding content that welcomes and educates clients about their services and processes. On the other hand, this customer onboarding benchmark report points to poor client onboarding as one of the three top reasons clients abandon firms.
A successful onboarding gives you both a strong start to the business relationship. This allows you to make a much-needed positive impression on them.
So, what is Client Onboarding?
Client onboarding is the process of welcoming new clients into your firm or transitioning prospects who have paid for your services into satisfied customers. If done well, the client onboarding process empowers you to personalize your services to suit your new client's specific needs.
What Does Client Onboarding Look Like for Accounting Firms?
An effective accounting client onboarding program leaves your client feeling confident in your firm's ability to meet their goals because of your demonstrated commitment to their needs.
It usually involves:
Sending New Client Questionnaire
The onboarding questionnaire helps you learn more about the needs of your new client to find ways to meet them.
The key to an effective client questionnaire is knowing what to ask at the moment or leave for later to avoid overwhelming them.
You could ask questions about their contact information (phone numbers, email address), login information (to third-party apps), the preferred channel of communication, and their goals and expectations.
You may also be interested in:
The Kick-Off Call
Apart from the chance to introduce your team to the client, it allows you to understand the client's stated goals, set communication frequencies, and outline your processes for meeting their deliverables.
This needs to happen in person or over a video call so that you can read their micro expressions and tonality, which may help you understand and serve them better down the road.
***PRO TIP
You're the expert at what you do, so approach Kick-off calls with an open mind. There's a chance your client doesn't exactly know the breadth of services they need. Helping them figure it out will help you take their business to the next level and you know what that means for your client retention and referral drive.
If it's a client from an industry that is new to you, this is your chance to ask more questions about their business.
Will Hill recommends (in this podcast) probing with questions like "what is it that keeps you up at night? Tell me a little bit more about these things. Are you a barber? Tell me about it."
He believes that connecting their answers with your research about their industry (common problems, publications) will enable you to meet their goals.
Receive Documents & Details from Their Past Accountants
Chances are that you're taking over your new client from their previous accountant, be sure to collect all documents to understand their records and existing processes. Ask if they would like it adjusted in any way.
Add the New Client to The Apps Your Firm Uses
Add the new client to your firm's apps. This may be QuickBooks Online or Xero to access and manage their books. Or, your accounting practice management software so that you can set up their projects, assign tasks, and track everything to hit deadlines.
Get Access to Their Systems.
Collect the login information to the apps your new client uses that are relevant to the work you do for them. The Financial Cents client task feature is quite helpful here.
You can set up a list of all you need from them with just a few clicks and your clients can upload them to the secure client portal.
Speaking of security; Financial Cents' Client Vault uses encryption to store your client's information (like credit card numbers, security questions, links, usernames & passwords) to protect it from the prying eyes of cybercriminals.
Enter Client Info and Work into Your CRM Software
Receiving client information is one thing, organizing them in a place where your team can easily find them for work is another.
Accounting CRM software solutions like Financial Cents provide you with an easy-to-find place to store all client information so you don't jump between apps to find relevant information.
This will save you hours of wasted time and frustration digging through your email inbox or bugging your new client. You can explore Financial Cents' CRM software for accountants.
Create the Client's work in Your Workflow Software
Create the client's work by adding the title, start (and due) date, and assign it to a team member in your accounting workflow software.
Financial Cents helps make this easy for you through its accounting workflow templates that you can use straight away or customize to your new client's needs. It'll save you time and energy to focus on doing your best work.
Financial Cents also allows you to collaborate with your team and pin related emails to the work so your team can find it when doing the work.
Specific Ways Client Onboarding Impacts Different Areas of an Accounting Firm
Accounting client onboarding is not just a nice-to-do task. It is as essential as it is an opportunity to
Smoothen Client Relationship
A successful client onboarding gives you a professional appeal that will make clients trust your firm more. And when they trust you, they will be more forthcoming with files and information, which will help your team's productivity.
Prevent Customer Churn
Your customers need to start seeing the value of the services they paid for as soon as possible. An effective accounting client onboarding helps you put their concerns to rest. If you fail to convince them that you're the right fit for them during onboarding, they may get frustrated and decide to cut their losses by taking their business elsewhere.
Encourage Growth
A long drawn-out client onboarding process is tiring for both the client and your team, which takes up time for other work.
The smoother the onboarding period, the easier it is to start serving your clients to earn more and scale your firm.
Drive Referrals
A successful client onboarding creates a lasting impression that will make your new clients excited to spread the news of your good work to their friends.
Avoid Scope Creep by Setting Expectations
Your new client may not understand your services enough, even when your services are clearly defined in your sales and marketing messages.
The onboarding phase allows you to explain the services they should get for the price they paid. This allows you to set boundaries to prevent them from demanding what you don't owe them.
Eight Ways to Make Accounting Client Onboarding Memorable
Beyond the thrill of getting a new client, you need to: (1) prepare your firm (internal), and (2) work with your clients (external) to help them maximize the full range of your services. Here's what you need to do in both cases.
Things You Should Do Internally
1. Create and Use a Client Onboarding Checklist
Onboarding checklists help to streamline the onboarding process by spelling out what needs to be done at each stage of the onboarding.
This helps to prevent the guesswork and mistakes that would have happened when you can't remember some things (because everything is all in your head).
This will also improve your client's confidence in your ability to get them the results they need.
2. Organize your Team
Apart from preparing your staff, this means setting up questionnaires, video conferencing links (for the kick-off call), appointments, relevant templates, your CRM software, and other operational tasks that make accounting client onboarding much easier.
3. Have Good Work Management Software in Place
You need good accounting workflow software to create your new client's project, assign tasks to your team, collaborate internally and externally, and track work to fulfill the deliverables you promised.
Things You Should Do with the Client
1. Set Clear Expectations
You need to define the terms of your engagement, with the scope and deliverables determined by your client's goals and your firm's abilities.
You and your client need to understand what you're getting into because each client comes with unique needs, processes, and expectations.
You should also explain any additional service they might expect to get that you don't offer. This prevents the resentment or contempt that could arise from doing work that you never signed up for or a client feeling they should be getting something that is not part of the service.
Like Casey Haines said in a recent podcast episode,
"Our engagement contract spells out everything that we do on a daily, weekly, and monthly level, including the frequencies of it, and also states what we do not do to make sure we're very clear there."
You may also be interested in:
2. Send Them a Welcome Package (with a Gift and Email that Spells Out the Next Steps to Take)
Send your clients a personalized welcome email with a customized gift.
The email should state
How happy you are to serve them.
What the service covers.
How you'll do it and.
What your new client needs to do next.
This keeps them informed on what's happening and what they need to do instead of trying to figure out what's going on with their project.
3. Make Accessing You (for Clarification) Easy
You don't want your client feeling left in the dark after they've paid. You'd want to make it easy for them to reach you for clarifications or updates on the project.
By now, you should have also established how often your team will update the client, where, and when they can reach you if they need anything.
Is your client in a different time zone from you? State what the communication schedule would be.
This keeps them confident of accessing you at the agreed times (and through the channels) you both agree on.
You may also be interested in reading this:

Accounting work From Home: Productivity Tools for You and Your Team
4. Make Information Sharing Secure
Using a secure file-sharing system for your onboarding is virtually non-negotiable. Your client information is too sensitive to let it fall in the wrong hands.
You can keep client data safer by limiting access to your CRM tool and using strong and updated passwords and encryption technology.
If you use Financial Cents, its CRM uses data encryption, magic links, and a secure socket layer (SSL) to protect the data at storage and transfer between you and your clients.
Your data security tells clients about your commitment to their security, which further boosts their confidence in your firm.
5. Automate Their Tasks (Reminders) So They Don't Forget
You'll need your new client to send you files and data at a different point in your engagement. Finding a way to make this process easy for them will help your team meet the client's deliverables faster.
This is where automating client data collection comes in handy. It enables your client management system to auto-notify your new client to send the files you need from them.
If you use Financial Cents, you'll be able to set up auto-reminders to follow up with your client until they send the files you need.
Make Financial Cents Your Secret—Client Onboarding—Sauce
Using the right accounting client relationship management (CRM) software helps you get your clients up to speed faster so that you can focus on meeting their deliverables. Firms who use Financial Cents enjoy a host of client onboarding features, which include:
Sharing and Receiving Documents  
Struggling to share and receive documents with your new client may keep you from setting them up to maximize your services.
Request documents and signatures from clients with Financial Cents' client tasks feature and use our client portal to receive information and documents from them.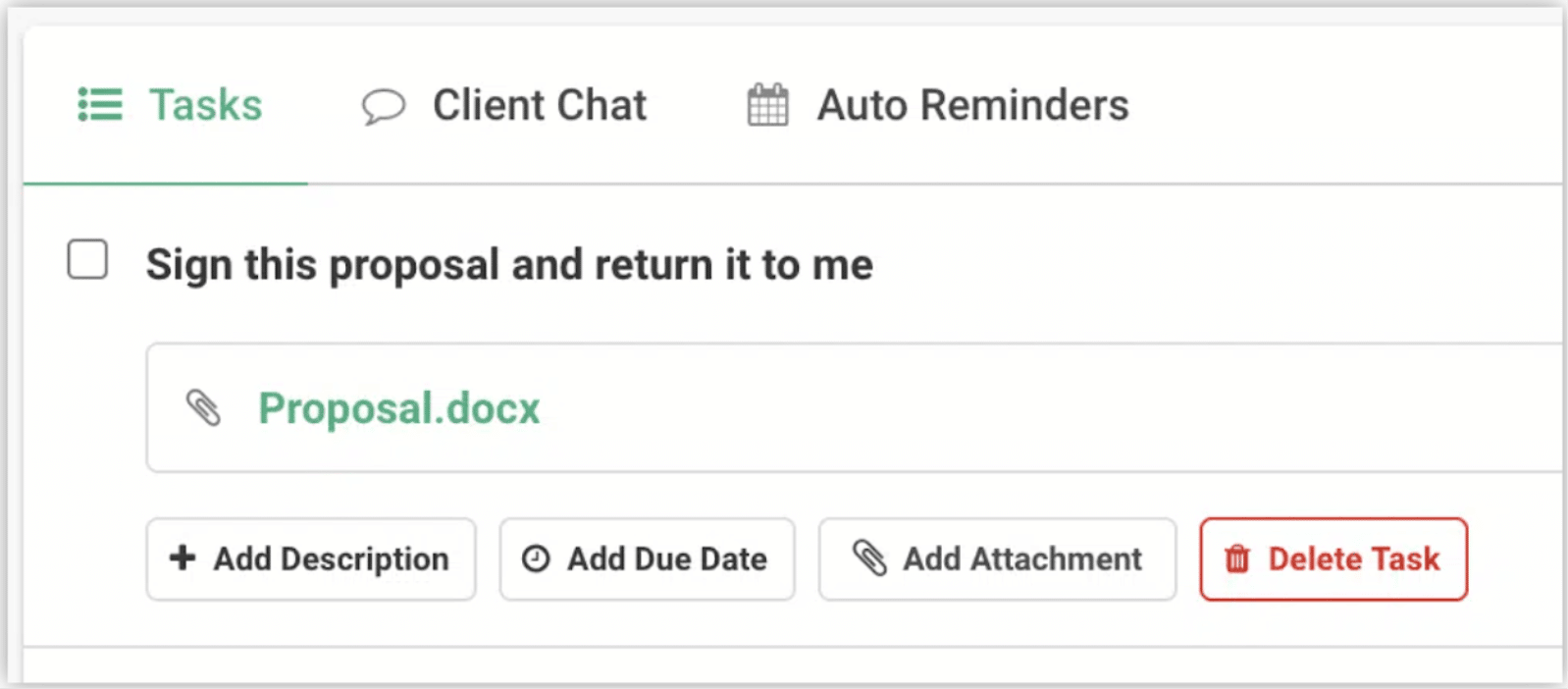 Email Integration to Keep Them Informed During the Onboarding Process
Financial Cents Email integration with Gmail and Outlook syncs your Gmail and Outlook inboxes with Financial Cents so that you can track all your client emails from your Financial Cents account.
Whatever you do to your client emails—read, send, archive—in Financial Cents reflects in your Gmail and Outlook. This helps you stay on top of client communication in these crucial early days.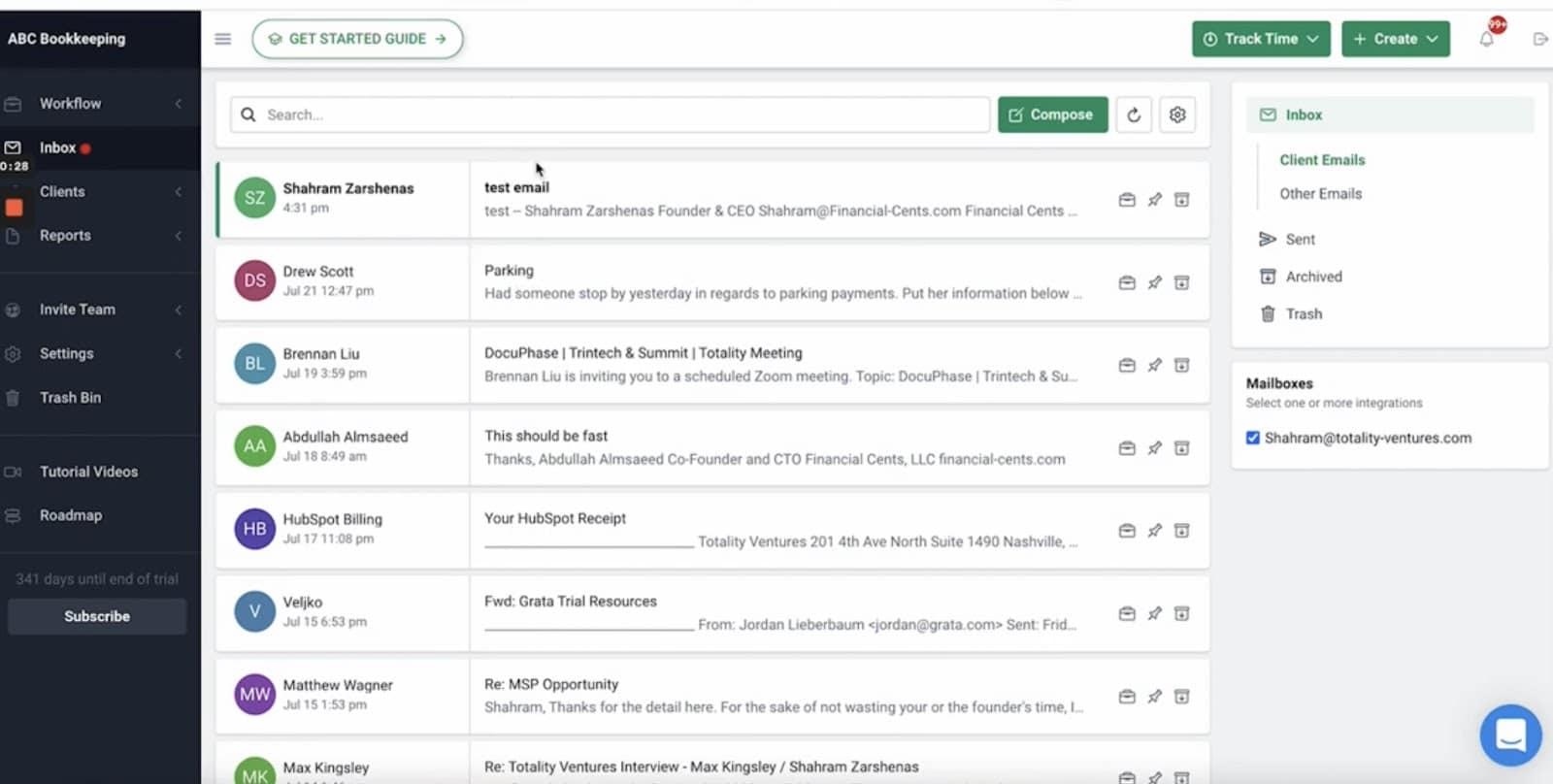 Client Task to Automate Data Collection
Financial Cents' client task enables you to set up a list of the files you need from your clients.
Once you have set up the request, you can set the system to automatically remind your new clients to send the files you need at regular intervals.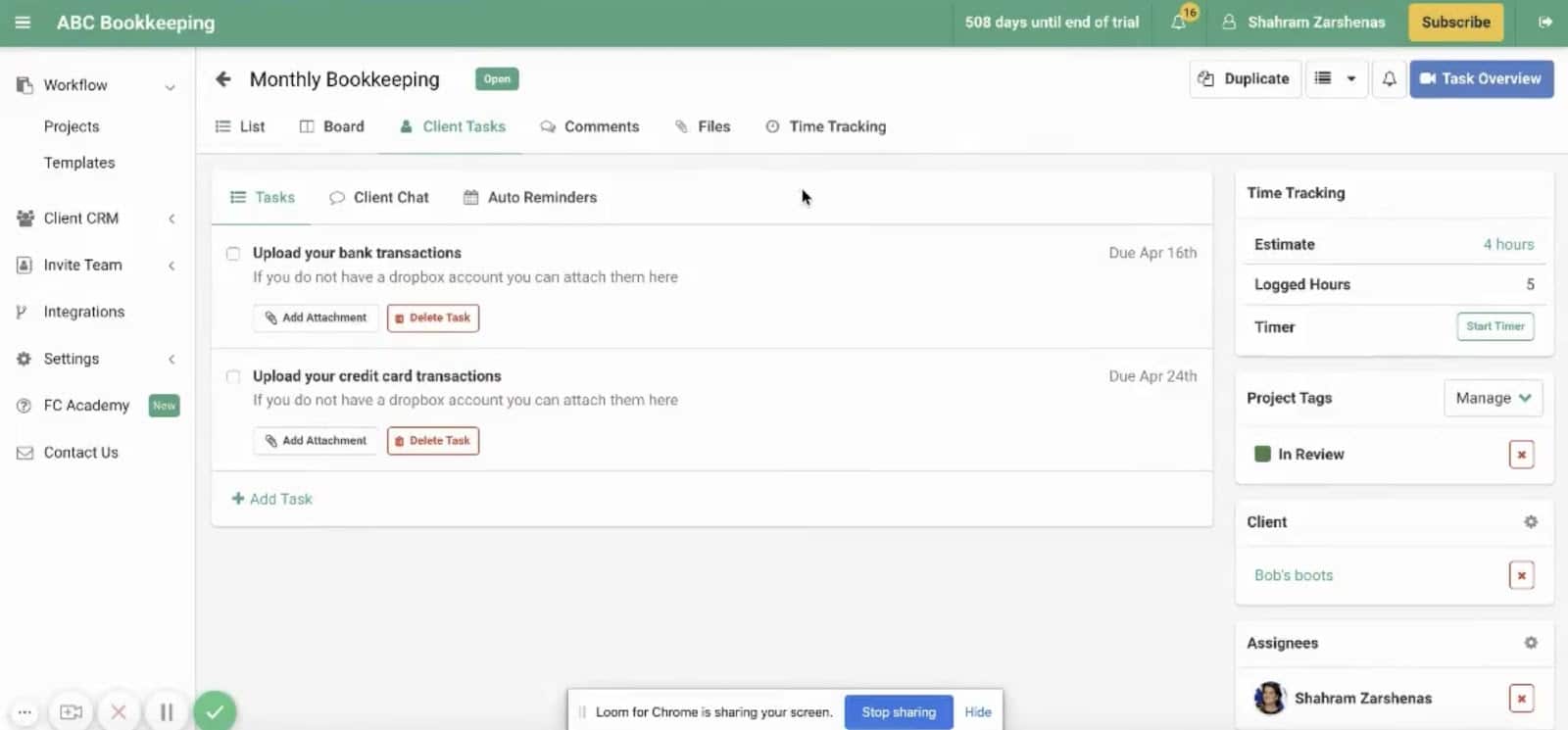 Workflow Tool to Set Up Projects Tasks to Hit Deadlines Without Breaking a Sweat
Delivering quality work on time will determine the quality of the working relationship eventually. And setting up client work and getting visibility of work status and due dates will enable you to hit the new client's deadlines on time.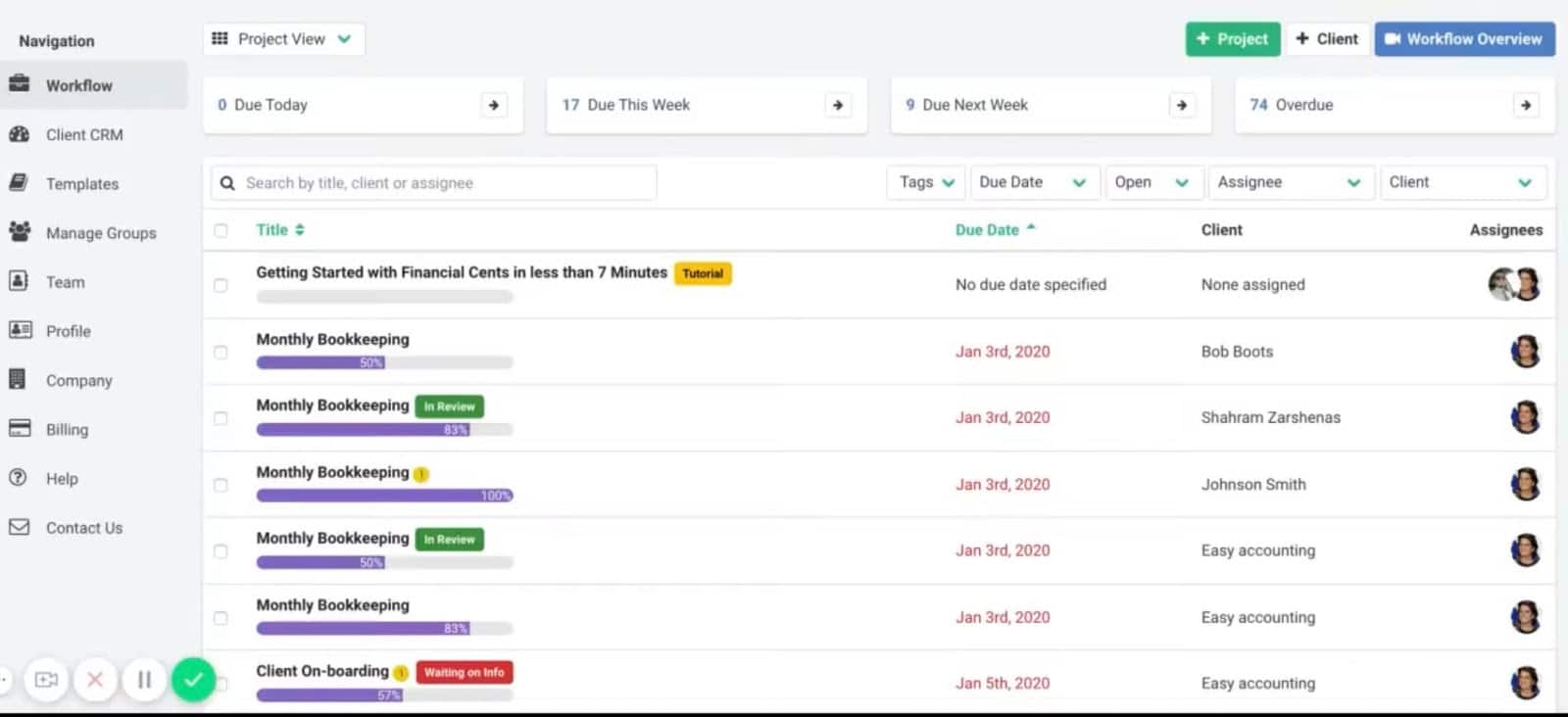 Client Onboarding: Examples from UpDown Accounting LLC and CBA Accounting Pro
UpDown Accounting LLC
Fred has been doing his bookkeeping by himself but has decided to start using an accounting firm. So, he pays for FrontDesk Accounting (not a real name).
Fred is nervous for many reasons: Is this the right firm for them? Is this investment worth it?
Company ABC didn't waste time. They acknowledge Fred's purchase with a welcome email and send a questionnaire (with a space to choose a time he will be available for a kick-off call).
They get on a Zoom call the next day where the CEO of ABC Accounting Services (John) walks him through the services available to him. John also tells Fred about the firm's processes, collects documents and relevant information, and goes on to create projects for Fred in their work management system.
Fred leaves the call happy that John addressed all his burning concerns, but is even happier that he can reach John for more clarification at the time they agreed.
He is excited and goes on to share his experience in the Facebook group he shares with other business owners and one other business owner decides to try ABC Accounting Services. Even better, a few other business owners take note of ABC Accounting Services and will consider working with them in the future.
CBA Accounting Pro
Peter paid CBA Accounting Pro for their tax services after his friend advised him to start using a professional accounting firm.
He received their welcome package and questionnaire 2 weeks later, which enabled him to give the firm enough information to start Peter's work.
Three weeks later, Peter is experiencing buyer's remorse and is seeking a refund. He might not have been sure if he made the right decision, but he sure didn't know that the firm was already working on his project.
Whether Peter gets his refund or not, he is sure not to continue with the firm.
Client onboarding was CBA Accountants' chance to put Peter's concerns to bed and boost their confidence in his decision. Peter was left in the dark for too long, which has cost the firm his business and the referrals that could have come from it.
Make onboarding memorable for your clients with Financial Cents
Instantly download this blog article as a PDF
Download free workflow templates
Get all the checklist templates you need to streamline and scale your accounting firm!
Subscribe to the blog
We're talking high-value articles, expert interviews, actionable guides, and events.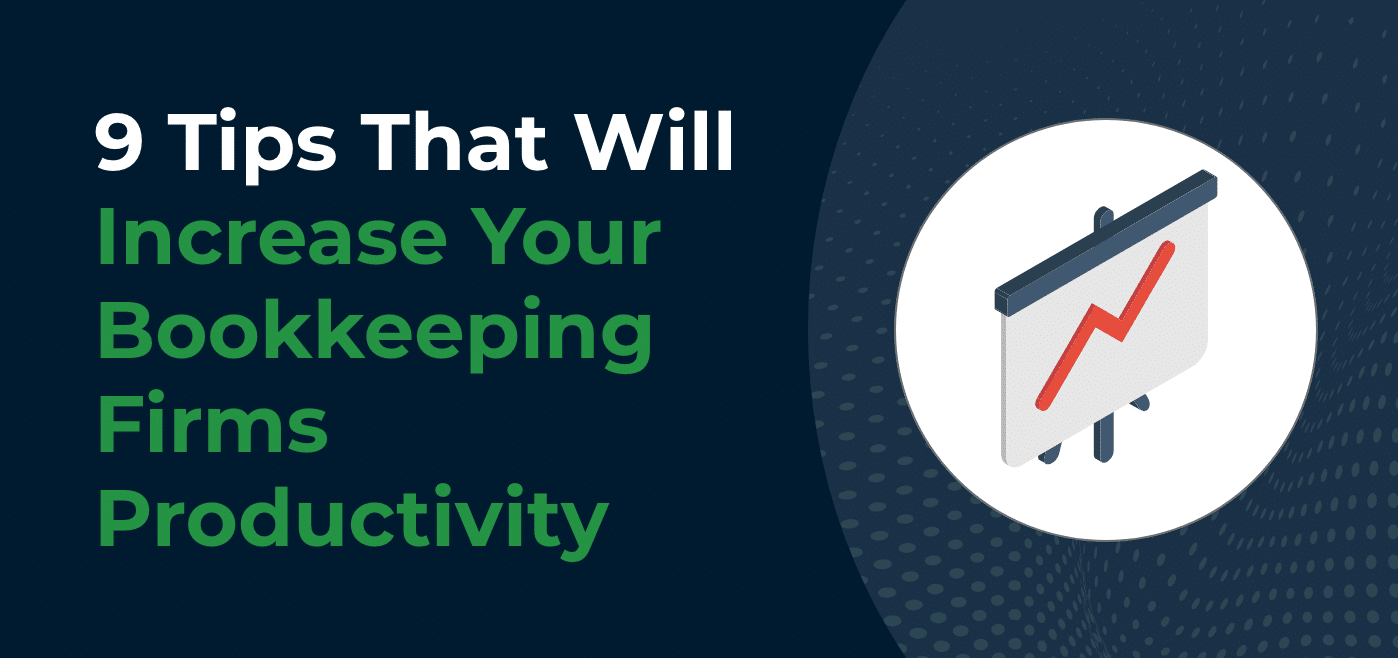 As an accountant, you always have a lot going on, which makes it tough to find enough time in the day to…
Sep 17, 2018 | 5 Mins read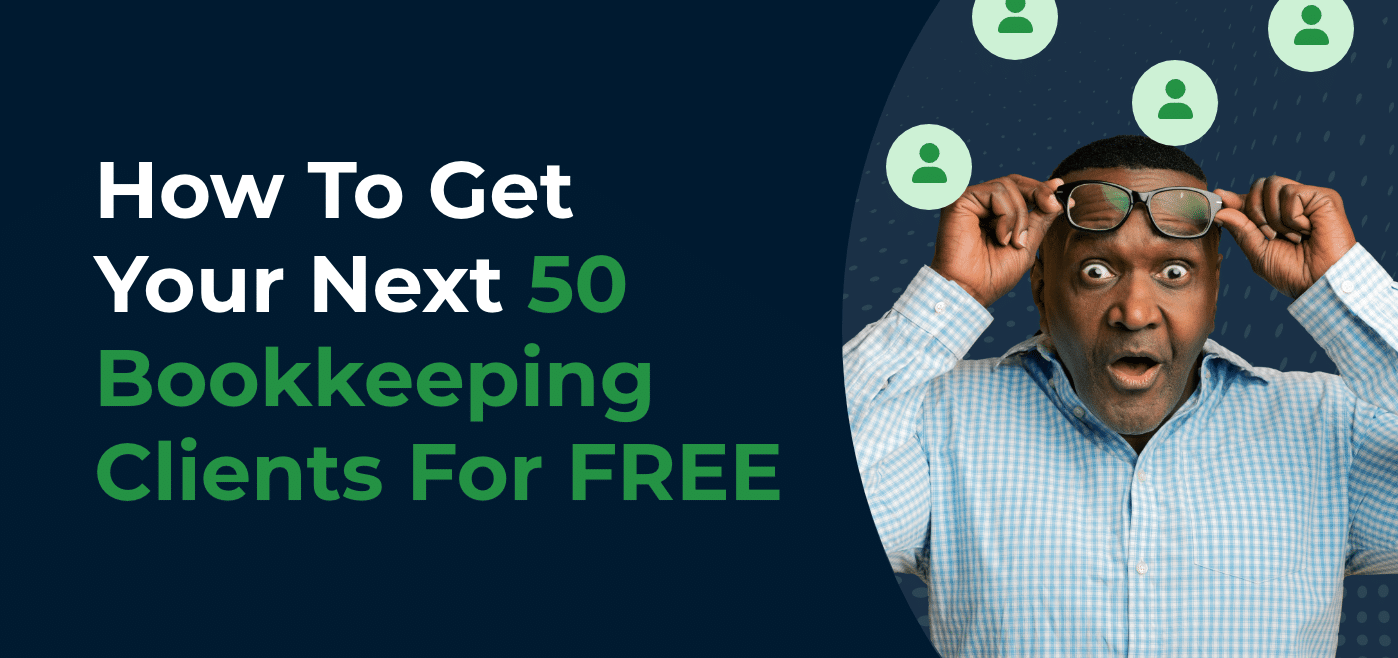 Whether you're starting from the ground level or an established bookkeeping firm, finding new bookkeeping clients is one of the most difficult…
Sep 26, 2018 | 10 Mins read