Due Date Tracking Tips and Software for Accountants
Author: Financial Cents
No one can question the importance of getting more clients. But having suitable systems in place—like due date tracking—Is the only way you wouldn't lose clients just as quickly.
Like JNW Group, INC.
JNW Group, INC has ten employees. They struggled with deadlines after growing their client base to 1,300 businesses.
They initially operated with paper and spreadsheets which was not much of a problem when they had fewer clients. But at 1,300 clients, tracking which client's work is closest to its deadline became too overwhelming. 
Lack of clarity leads to wasted time, rounds of avoidable reworks, and missed deadlines.
We were spending too much time trying to track down files and what needed to be done next, which would cause things to fall through the cracks. We wanted to provide the best services possible to our clients, but that was not helping"
Nancy Louden
, JNW Group's Managing Director
And once you're missing deadlines, you leave your clients no choice but to take their businesses elsewhere.
Due Date Tracking: Top Reasons Accounting Firms Miss Due Dates
1. Disorganization
When you're just starting out and have only a couple of clients, it's easy to know where every piece of information is stored and keep team members updated. But as your client list grows, this changes quickly.
Leaving sticky notes on each other's desks will cause important information to fall through the cracks because they may get mixed up with other documents. Not to mention that deciphering people's handwriting on notepads can be a chore.
Two people could be working on the same task. You wouldn't know. Or tasks could be left unattended because everyone involved thinks someone else is working on them. More things than you can imagine will fall through the cracks.
The right accounting practice management software solution will help you streamline your firm. Then you can accurately estimate how much time a client's work will take and how many team members it'll take. 
2. Manually Tracking Work with Excel SpreadSheets Instead
Excel spreadsheets need you to enter or view data manually. And they only show you a static view of things in your firm. You can't track how close or far your team is from meeting deadlines.
Again, this might not be a problem when you have a few clients. With hundreds or thousands of them, manual due date tracking will overwhelm your team as opposed to a due date tracking software.
A workflow management system with an integrated due date tracking software for accountants will help you know where every work stands, where every piece of information is, and how your team is spending time.
These will help you compare the work that has been done, the work that is left, and the time your team has to finish it.
3. Not Clearly Prioritizing Work According to Their Due Dates or Urgency
Lack of priority is the primary cause of all confusion. You cannot escape missed deadlines if your team doesn't know what to do first out of the several works they have. 
They could spend too much time on bookkeeping work when the tax deadline is days away while there are several tax returns to file.
If you don't set clear priorities, you'll chase deadlines every day instead of meeting them ahead of time.
If you need to, review your list of priority work every week. So, the most recent or exciting work doesn't steal your team's attention.
Whatever it is, make it easy for everyone in your firm to know what's most pressing at any time.
4. Not Having a Way to be Reminded of Upcoming Deadlines
There's just how much you and your team can remember when you have hundreds of clients. That's why firms use accounting workflow software to auto-remind them about upcoming deadlines.
Without it, your team has to constantly dig through your client list to know which work is due today, this week, or month.
As you can imagine, this will occupy your productive time and deny you the chance to scale your firm.
So, how can you address these factors to unlock your firm for growth and success?
More Resources For You:

Podcast: How this firm owner built a thriving remote firm


Read: Understanding Taxable Purchases As An Accountant (W/ TheSalesTaxSisters) Due
6 Tips to Help You Track Due Dates Easily.
1.   List all Client Work in Order of Priority
Creating a list of all your clients, their work, and their level of urgency helps prevent client work from dragging for your attention.
To produce the highest quality work, everyone in your firm must focus on one of the most urgent works at any given time.
Having this list helps your team complete the highest-priority client work first.
List and prioritize all your client work in two ways:
With To-Do Lists
When setting priorities, you'd typically want to put the most urgent as the first on the list.
For example, once you receive a client's work, find out when they need you to complete it.
Then create the work immediately and put it after the work that should go first. If it's the most priority work, make it the number one on the to-do list so your team can get to work immediately.
With Financial Cents Due Date Tracking Software
Financial Cents automatically sorts all your work by their due dates. The closer the work is to its deadline, the higher it will be on your project dashboard.
You wouldn't need to scroll down to see the most urgent work in your firm at any time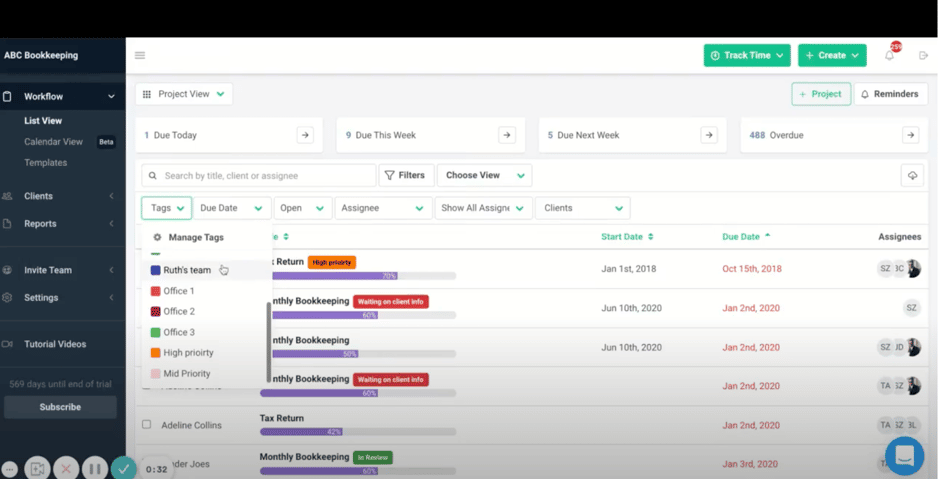 These tags are color-coded to let you see the urgency of your projects at a glance and make an informed decision.
The best part? Financial Cents allows you to automatically apply and remove tags from your project list
And when you need to see all client work that is a high priority (to know what's due today, this week, or month), you can use the filter button to filter them out. Instead of scrolling through all your client work.
2.  Start Using Internal Due Dates
Mistakes happen. You can underestimate how much time a client's work will take. Or overestimate your ability to complete in XYZ time, leading to a last-minute rush that causes errors or missed deadlines.
Internal due dates will help to put pressure on your team early so that, at worst, you will complete the work just in time to deliver it to the client.
But many times, you will complete the work long before the actual deadline. In that case, your team can take a moment to catch their breath before continuing with other client work.
That will lead to quicker turnaround time, more bandwidth to take on new work, and more money coming into your firm.
That will also help your team achieve deadlines in advance. Instead of always trying to play catch up.
Financial Cents makes setting internal due dates easier than most due date tracking systems.
Add the internal due as you enter the start and actual due date when creating the client's work (see the image below). Then the system will go to work on holding your team accountable to it.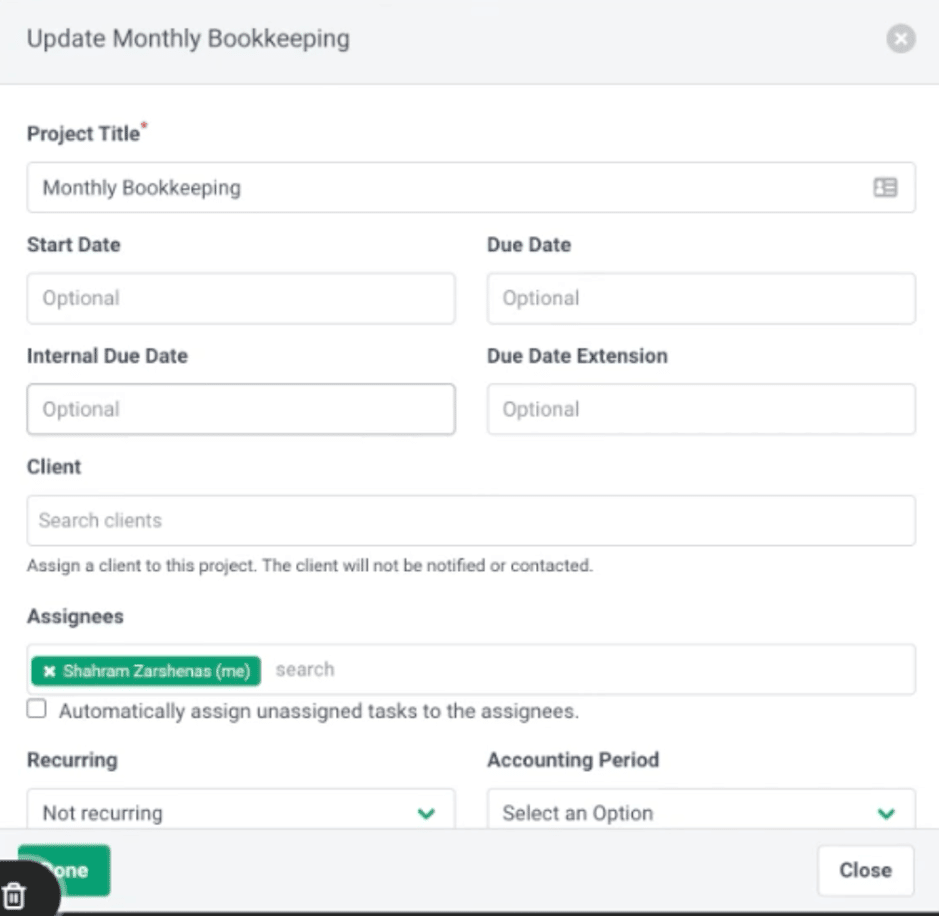 3.  Set Up Due Date Reminders
Work can quietly slip through deadlines even after setting your actual and internal due dates. But reminders will boost your due date tracking ability with timely notifications.
So, instead of worrying you might forget your deadlines, you can focus on your current work, knowing the system will remind you about them. You can't enjoy this benefit if you use spreadsheets.
Financial Cents due date tracker was built solely for these kinds of work.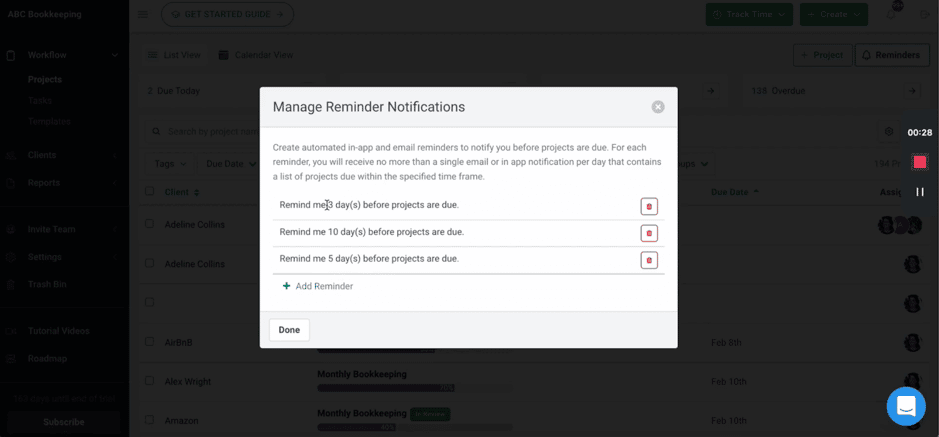 If you set up your reminders for 5, 7, and 14 days, Financial Cents will start sending reminders if any work comes within that limit.
Watch me explain it in more detail in this video:
4.  Use a Calendar or List View to Easily Track Every Work in Your Firm
A list view of your firm's client work makes it easy to scroll through all the work your firm has to complete at any given time. This view shows you just enough information to know what's due, when, and how timely your team is. If you need more detail, you can drill in as you see fit.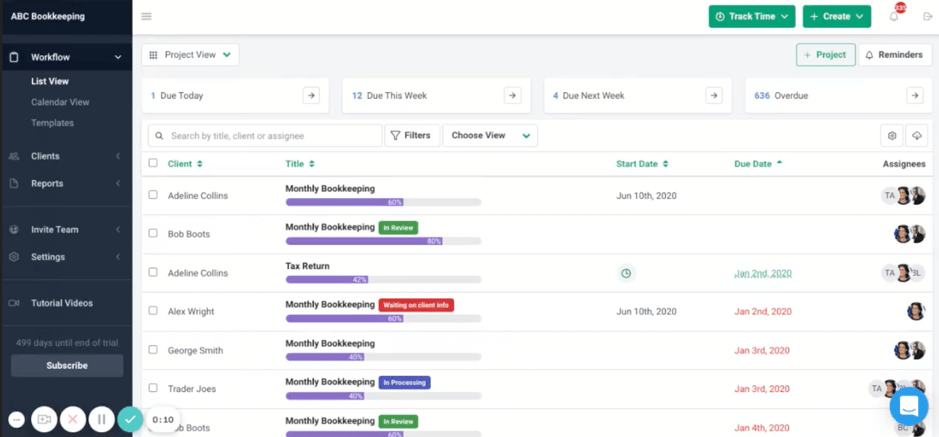 Similarly, the calendar view in the due date tracking software helps you see what's lined up for the week, month or quarter so that you can properly budget your resources.

Unlike Kanban boards, List and Calendar views give you an overview of your firm while not overwhelming you with granular details. That way, you can focus on helping your team complete all work before their due dates.
5.  Use Tags to Track the Status of Each Client Work at a Glance
Tags save you the time you would have spent drilling into each work to see its progress level. Once the tags are updated, you can see where all your projects are (in review, in preparation, etc.).
Beyond seeing the progress report, tags also help you identify what is delaying a work (like the Awaiting Client Info tag). That's not all. You can also use tags to show the source or location (for firms with multiple locations) of the work.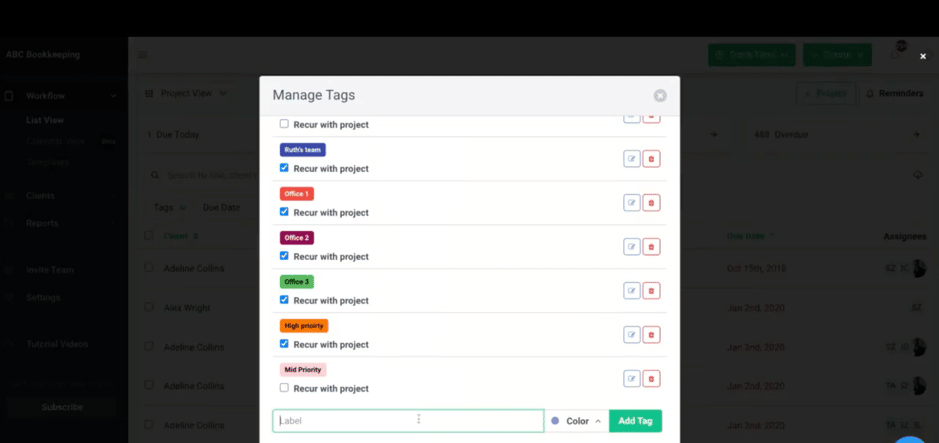 With this level of visibility over your firm, you can then take steps to meet all your pending deadlines.
The best part, you don't even have to update your tags manually. You can automate them to automatically update the progress level of each work as it moves through the stages.
Financial Cents comes preloaded with a handful of tags you can edit and use. Or you can create yours from scratch. There are no limits to how many you can create for your firm.
And when you need to find all the work with those tags, you can filter your dashboard by the tag label from the tags tab, and they will appear in your dashboard. Find out more in the following video demonstration:
6.  Create Custom Reports to Track Specific Project Information
Running custom reports will give you insights into your team's performance. And whether you can complete work before the due date.
These insights will also help you to spot bottlenecks and existing or potential sources of delay across all your firm.
Financial Cents will help you do this.
For example, you can filter all projects on your workflow dashboard by:
Work that is due today, this week, this month, this quarter, etc. to know where to focus more resources.

The type of work (bookkeeping, tax, payroll).

All work from a specific client.

Your team's workload to reassign where necessary and complete all urgent client work.
The system will comb through your projects to bring up all relevant work. It gives you a bird's-eye view of your upcoming deadlines.
More resources for you:
Never Miss a Deadline with Financial Cents (Free For 14 Days)
Maybe you underestimated a client's work. Maybe you overestimated your ability to deliver on time. 
Whatever it is. Financial Cents' due date tracking software features for accountants will help you measure how far your team has gone on a client's work versus how much more work it needs.
This will enable you to devote resources to meet urgent tasks while not losing sight of the big picture. That's how you build a system that never misses deadlines, whether you have 27 or 2,000 clients.
Whether you're a beginner looking to gain some skills to start your bookkeeping business or an experienced bookkeeper looking to up-skill, this roundup is for you.
Instantly download this blog article as a PDF
Download free workflow templates
Get all the checklist templates you need to streamline and scale your accounting firm!
Subscribe to the blog
We're talking high-value articles, expert interviews, actionable guides, and events.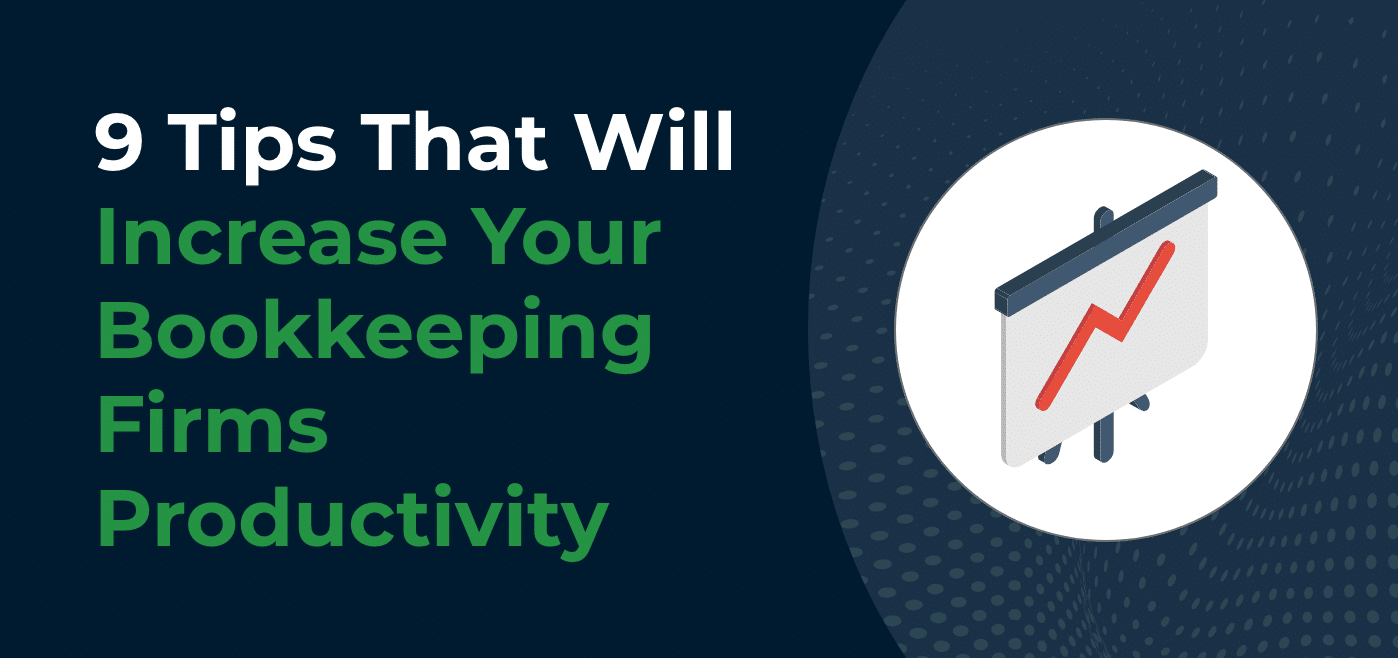 As an accountant, you always have a lot going on, which makes it tough to find enough time in the day to…
Sep 17, 2018 | 5 Mins read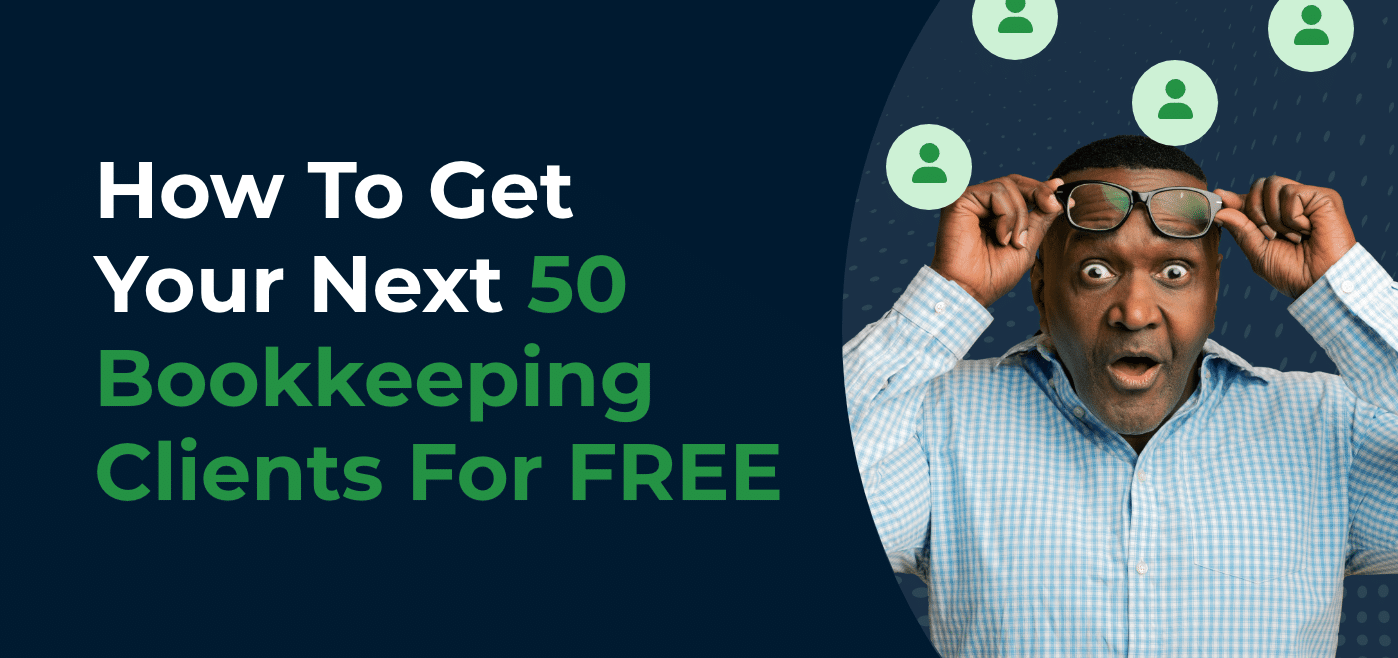 Whether you're starting from the ground level or an established bookkeeping firm, finding new bookkeeping clients is one of the most difficult…
Sep 26, 2018 | 10 Mins read