1040 Tax Return Checklist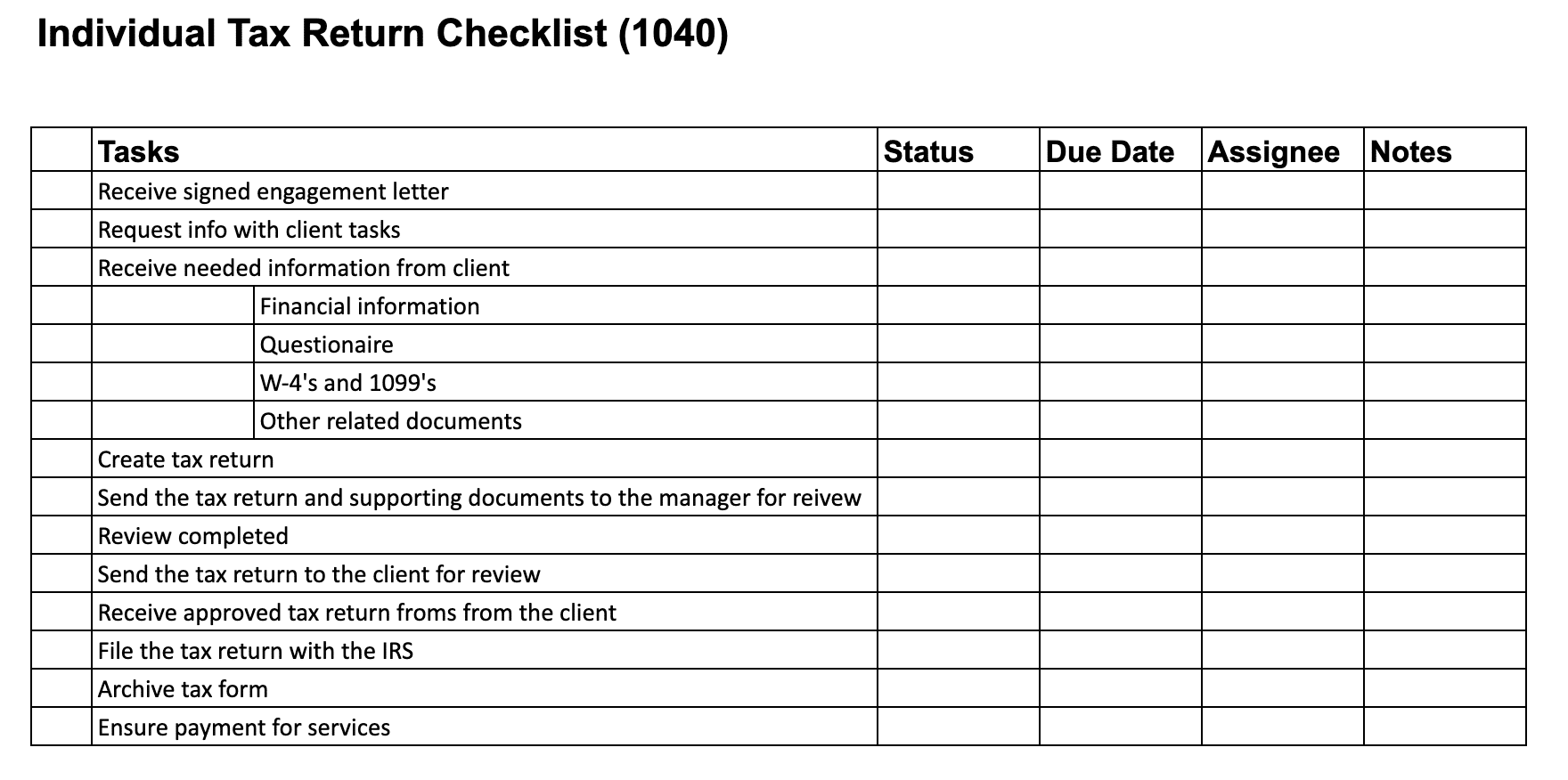 Standardizing your accounting process is a vital part of scaling your accounting firm.
This 1040 tax return checklist template will provide you with a step-by-step process for completing an individual tax return quickly and efficiently for your clients.
If you are looking for an easier way to implement this template in your firm and share it with your team try our accounting workflow management solution, Financial Cents, for free.
Get The Excel 
1040 Tax Return Checklist 
Template
Submit the form to receive your free checklist template via email
Use 
1040 Tax Return Checklist
in Financial Cents
Get more out of this template by adding it to Financial Cents:
Delegate and track recurring work
Collaborate with your staff
Save time with workflow automation