New feature: Workflow Templates
We just released a new feature that will allow you to create a project and all of its tasks in seconds!
Workflow Templates!
Now you never have to create a project from scratch! All you have to do now is just create a project from one of our FREE workflow templates (monthly bookkeeping, payroll, tax returns, etc.) and then duplicate it over to all your other clients. You can even create your own workflow templates if you want!
Ultimately, this will allow you to automate your accounting & bookkeeping firm in seconds! Check out how it works below!
First, select which template you want to create
Payroll, Month-end close, monthly bookkeeping, tax return, weekly bookkeeping, etc.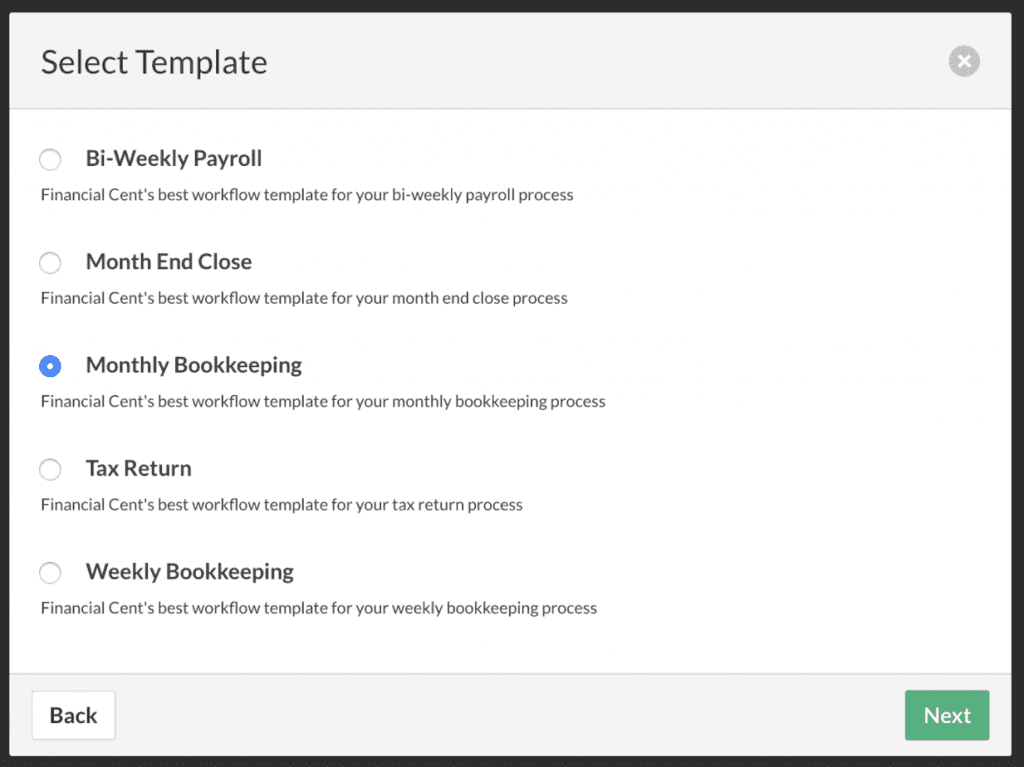 Second, fill out the other important information
Assign it to a client
Assign the work to yourself or delegate it to an employee
Pick a due date & set the project to recur (if applicable)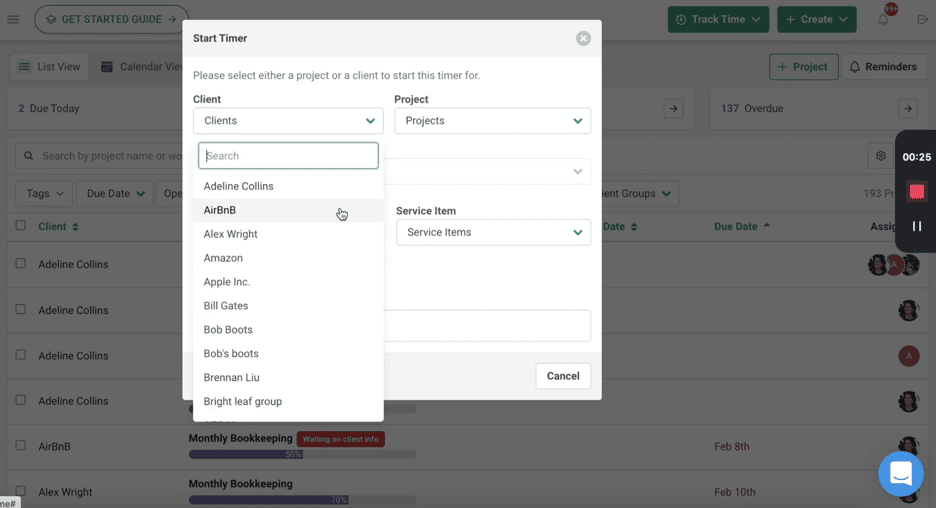 Third, make any adjustments to the project and it's of its tasks (if needed).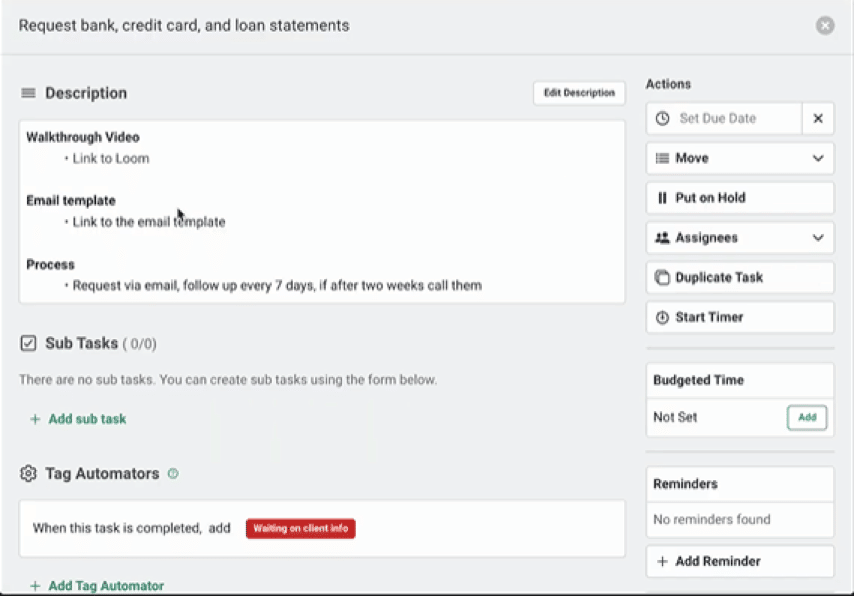 Lastly, copy the project and its tasks over to your other clients by duplicating it.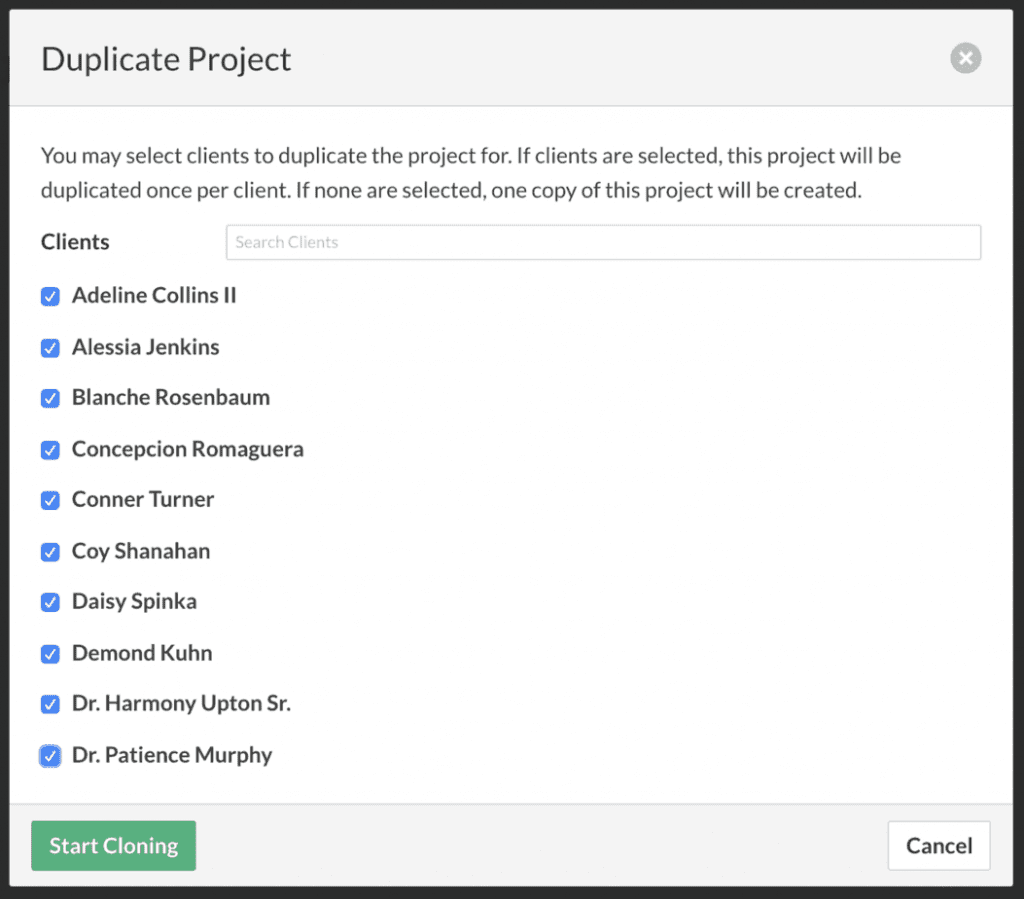 Voila. You have created all your monthly bookkeeping projects for your clients and can now track your work to ensure you hit your deadlines.
Watch how I automate my monthly bookkeeping workflow in less than 30 seconds.
Here are a few of the templates we created for you.
Bi-weekly payroll
Weekly Bookkeeping
Monthly bookkeeping
Month End
Tax Returns
Check out our website to learn more about our accounting practice management software features.