3 Internal Workflows Every Accounting Firm Needs to Streamline & Scale their Firm
Author: Financial Cents
As you scale your accounting firm, things can get complicated. When you hire more people and take on more clients, you'll run into unforeseen bottlenecks and inefficiencies.
We get it! It's frustrating, and you're looking for a solution.
In this article, we'll help you solve this issue by showing you how to streamline your internal accounting workflow.
You can read through the whole article or click on any topic on the table of contents that you'd like to jump to. Let's get started!
Streamlining Your Internal Accounting Workflows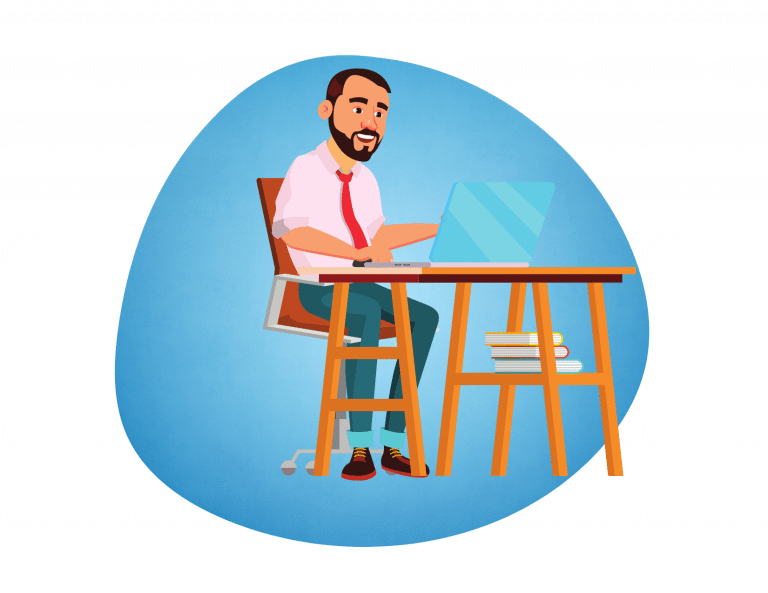 You love to tell people how well things are going at your firm. You're hiring new staff! Onboarding new clients! Business is booming!
But while things look great on the outside, behind the scenes you may be discovering the unforeseen consequences of a growing firm.
As your firm starts to grow, things become a lot more complicated. You start to onboard new clients every month, you have to train new staff members to handle the growing workload, and you need to keep track of everything to ensure nothing slips through the cracks. If you don't streamline your internal operations your processes will start to break and things will slip through the cracks.
It's your job to streamline your process place so your firm can continue to scale
If you don't, clients will become upset and your firm's growth will stagnate.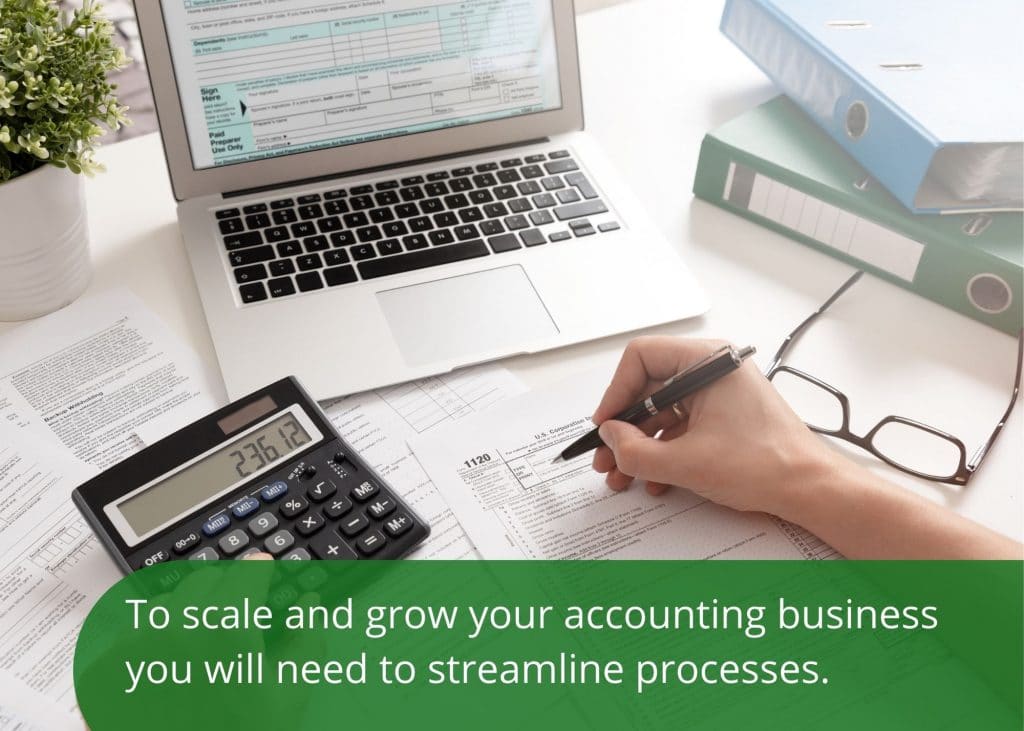 So how can you solve the issue of scaling efficiently?
You need to streamline your internal accounting workflows.
What do we mean by "internal"?
You perform many external client-facing tasks at your firm, such as bookkeeping, tax returns, and year-end reviews. But you also perform workflows within the company, such as onboarding staff, onboarding new clients, and tracking leads.
When your company is smaller, the external client-facing workflows often get priority as you focus on delivering high-quality results and keeping your customers happy.
But as your company scales, it becomes crucial to focus on also streamlining your internal accounting workflows. Everything becomes more complex as you add more people, especially if your firm grows quickly.
And if you're not careful, complexity leads to inefficiency. As time goes you'll also realize that you need a tool to manage your internal and external workflows, which is what an accounting workflow software helps you with.
Here are three key internal accounting workflows to focus on:
So how can you streamline these three internal accounting workflows?
Keep reading to find out!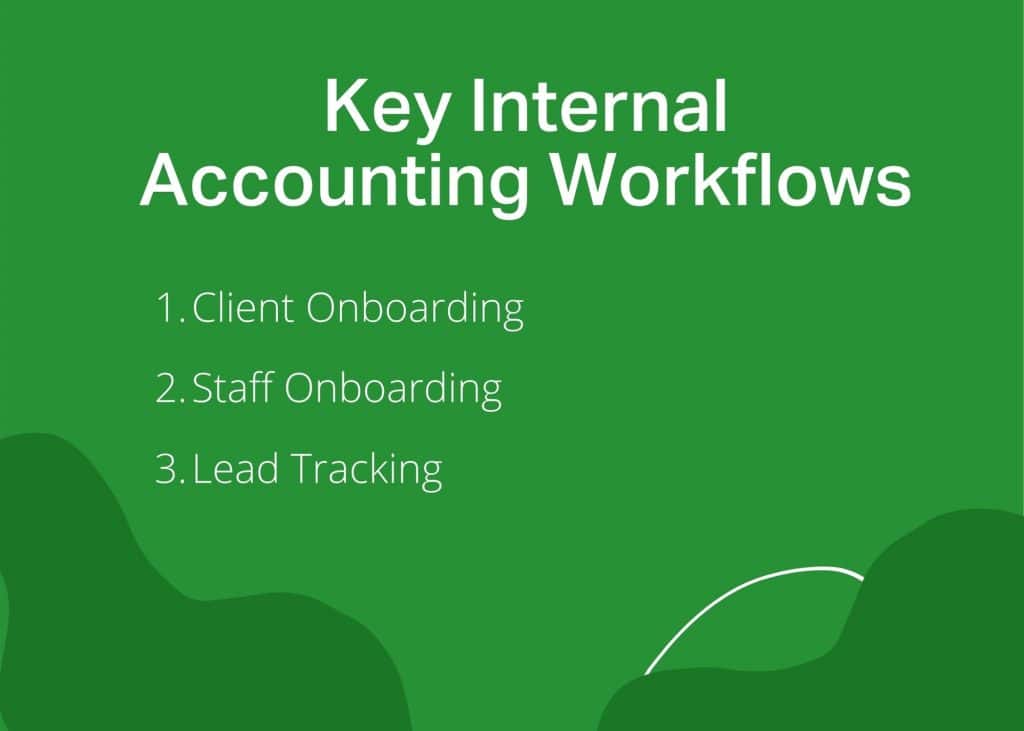 Workflow 1: Client Onboarding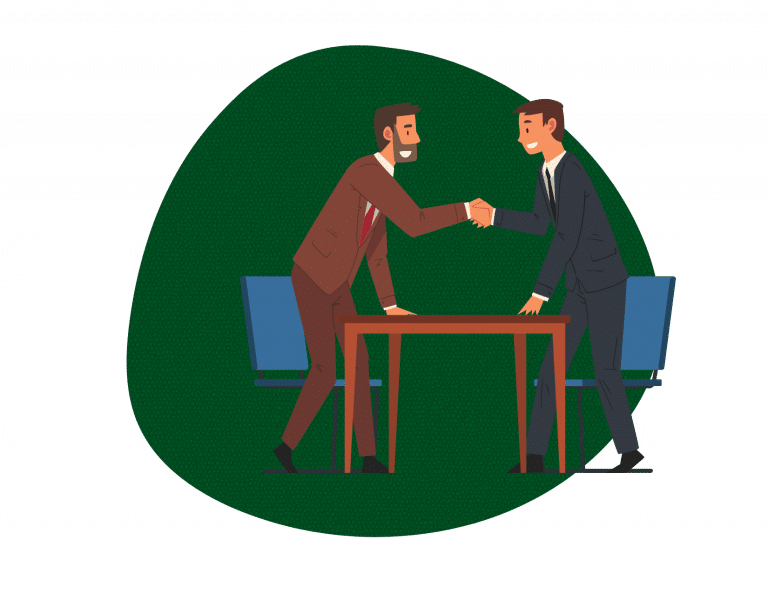 When onboarding new accounting clients, first impressions matter.
Due to the primacy effect, people are much more likely to remember their first impressions and last impressions more than anything in the middle.
Any mistakes you make in your onboarding process give your new clients a reason to distrust you and open the door for new clients to go somewhere else.
However, we all know the client onboarding process is complex.
There's a lot of information you need to collect, and if you lose track of documents or forget to follow up with your client, you can come across as unprofessional and disorganized.
Here are four key things to keep in mind as you onboard new clients:
Does your client feel valued?
The critical thing to remember in your interactions with your client is that your client wants to feel valued. They want to feel like their finances are in good hands and you will do what it takes to do the job well.
Conversely, if you're missing documents, are late to meetings, or forget to follow up, your client will not feel valued.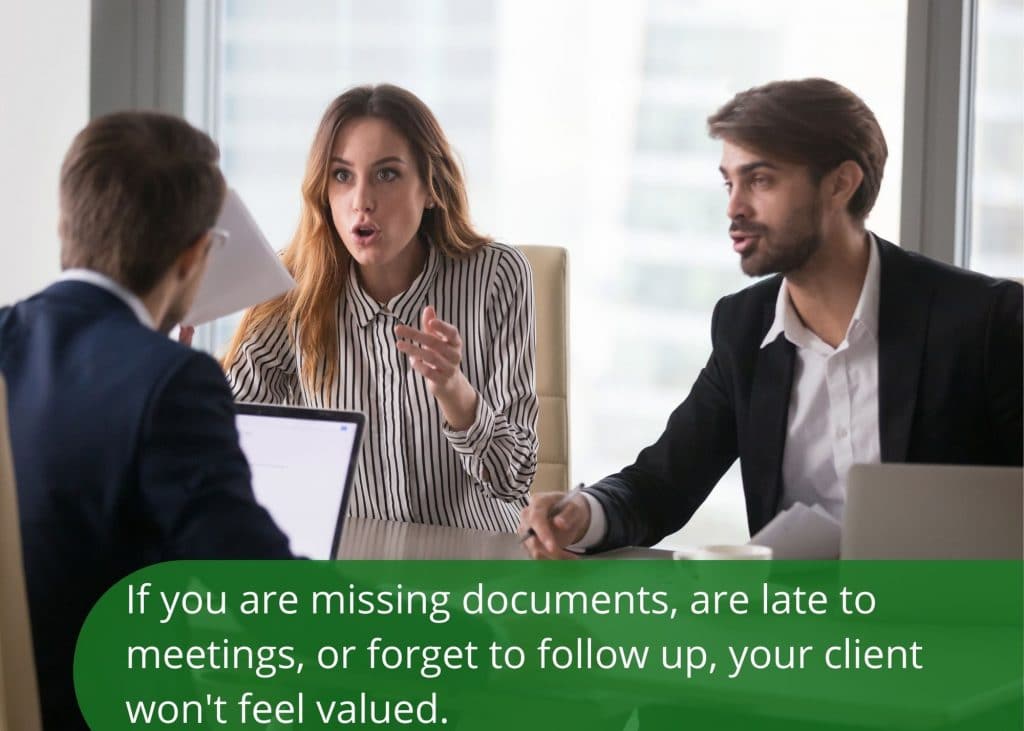 How long is it taking to onboard your client?
If it's taking you a really long time to onboard your client and collect all the information you need to get them into your system, that might raise a red flag in your client's mind. No one likes processes to take forever, even if they are tedious!
How much customer support is available?
A fundamental way to make your client feel valued is by offering responsive customer support. You should respond to your client's inquiries promptly, make them feel heard, and assure them you'll do what it takes to give them the help they need.
Remember: if you're scrambling around trying to keep your head above water, you will not be in a position to offer good customer support.
How clear are the onboarding steps?
It's good for your client to have an idea of how the process will go and what steps will be needed to onboard them.
If the onboarding steps are clear, they'll know exactly what they need to do and it will result in a much smoother and quicker onboarding process.
Here is a link to our onboarding checklist template that hundreds of firms like yourself have used to scale their onboarding process.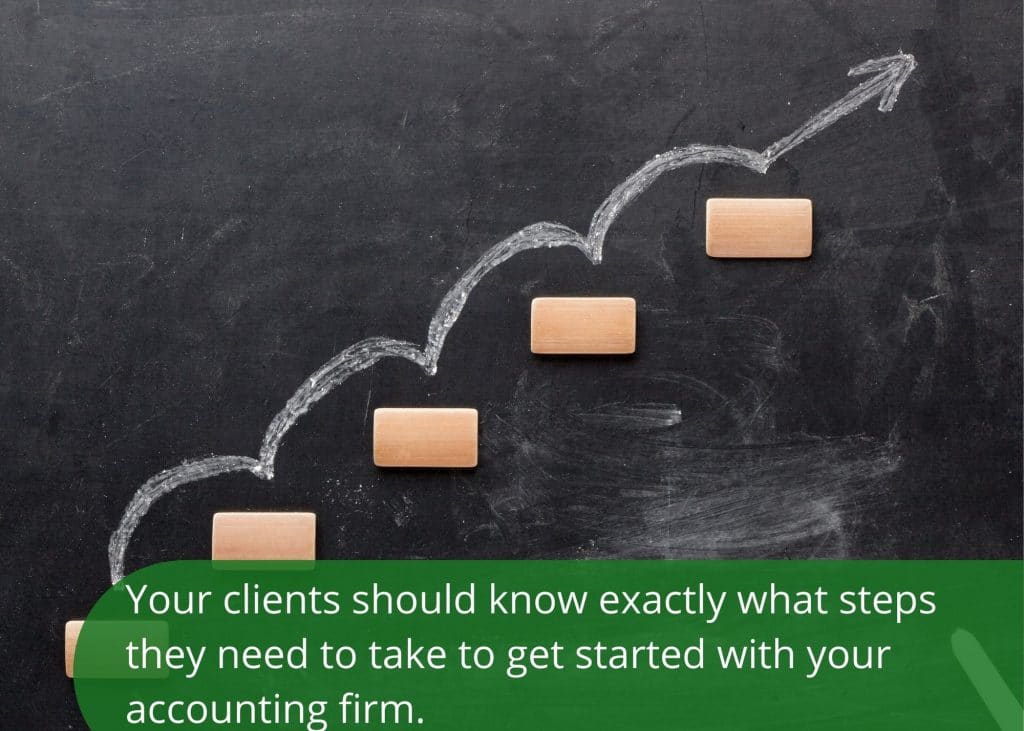 How Financial Cents can help
Financial Cents accounting workflow software is very useful for onboarding clients and providing an excellent first impression.
How do we help simplify the process?
First, Financial Cents provides a checklist to ensure your firm completes every step in the client onboarding process in a specific, thorough way. 
This ensures that every client is treated the same and goes through a streamlined onboarding process even if you're not the one onboarding the new clients.
The hardest and most time-consuming part of the client onboarding process involves getting the necessary documents from your clients. If your clients forget to send you the material you have to remember to constantly follow up. This can easily waste hours of time that you probably don't have. Not only that, but it can significantly increase the time it takes to onboard new clients. The goal is to onboard your clients as fast as possible so you can start getting paid.
That's why Financial Cents helps you to automate client data collection.
You can easily create a list of the information you need from your client and indicate which day you wish for the request to be sent. Then, set up automated reminders that will follow up with the client every few days until they complete the request so you never have to chase down your clients for information again!
Consistent follow-up ensures you collect the information much faster. Firms using automated reminders typically collect information 19x faster!
Workflow 2: Staff Onboarding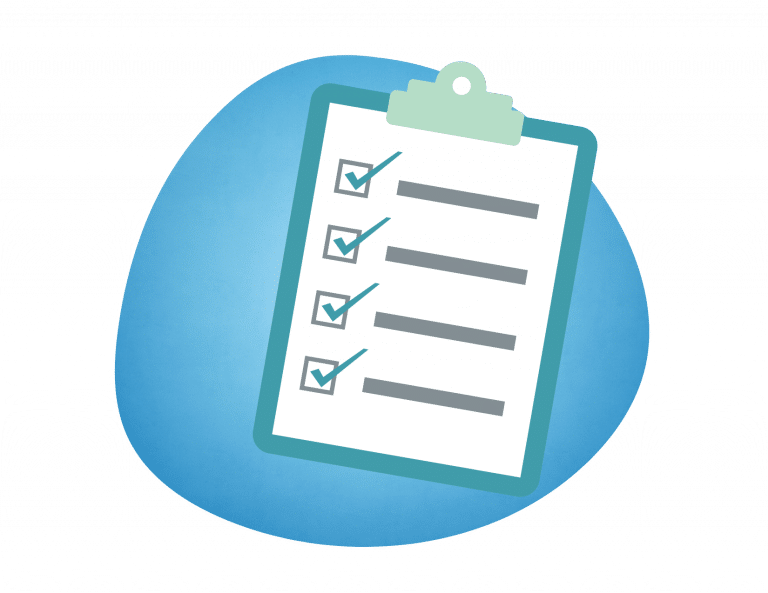 As your firm grows, you need to hire new staff to take on the increasing workload.
But hiring new staff doesn't immediately solve your problems. In fact, things may temporarily become worse. It takes a while to onboard the staff, train them on company systems, and set them up with all the tools they'll need to succeed. Any step that's left out or forgotten can result in an improperly trained staff member that can have negative effects on firm efficiency and work quality.
Meanwhile, all the time you take training and onboarding new staff distracts you from doing your own work and running the firm.
Projects start to pile up. You begin to lose track of who is working on what. This leads to missed deadlines, mistakes, and unhappy clients.
So much for sustainable growth!
If you find this happening to you, then it's time to streamline your onboarding workflow. As you do so, here are six things to keep in mind:
1 – Does your new employee feel welcome and valued?
If your employee doesn't feel welcomed and valued from the get-go, there's a much higher likelihood they won't stick around long. And you know what employee turnover means—more onboarding and more bottlenecks!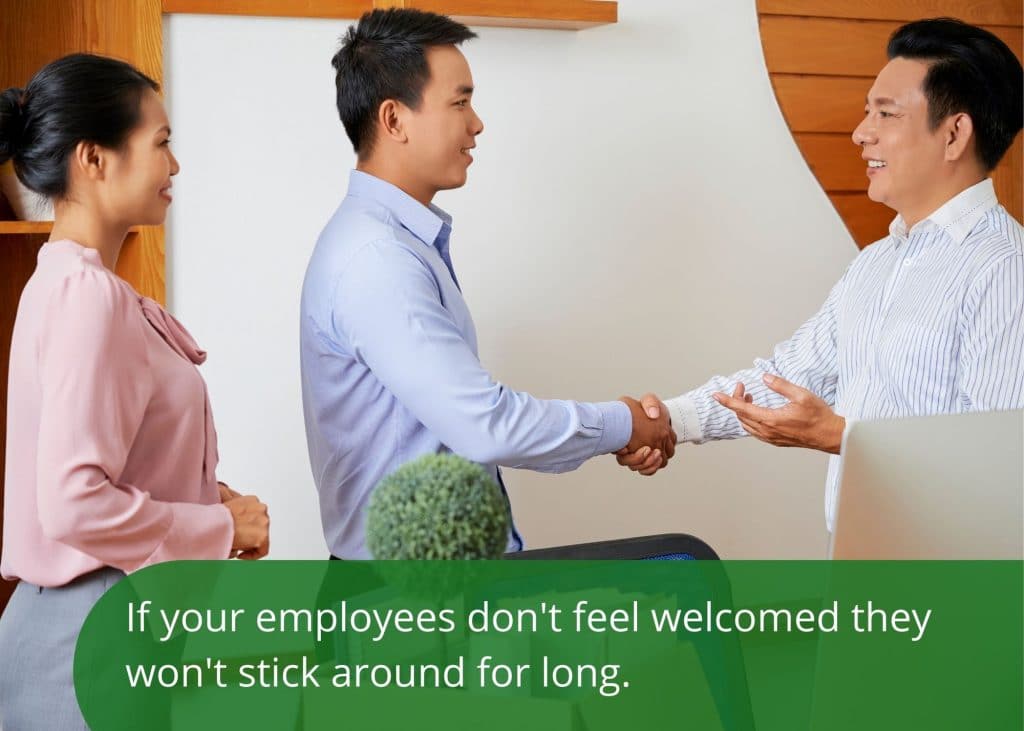 Your process should include sending your employee a welcome packet and ensuring that they meet with people who can show them the ropes. A streamlined process makes you feel less rushed and frantic, which makes your new hire feel like a priority.
As a leader, it's your job to have empathy for your new employee and care about their experience settling into a new position. After all, according to recent research, empathy is the most important skill a leader can possess.
2 – How clear is their job description?
A clear job description is crucial to streamlining your onboarding process. When you give your employee clear expectations, they integrate into the company easier with less confusion and fewer questions.
3 – How long is the onboarding process taking?
Remember, "streamlined" doesn't necessarily mean "short."
There are things your new employee needs immediately, like a company email address and training in the basic software they'll be using. If you don't provide these things to your new hire in a streamlined, efficient way, they'll feel like they can't do their work properly.
At the same time, you also need to be thinking long-term. For instance, you can train your employee in some basic tasks immediately but still have a long-term plan to teach them more complicated tasks over the first year.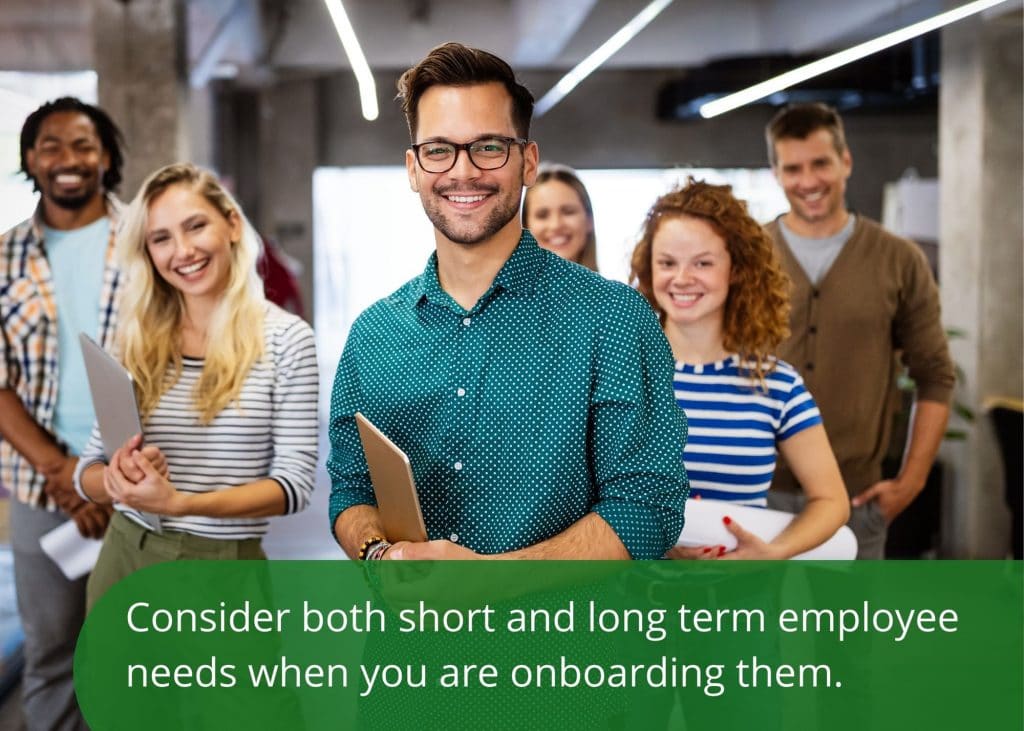 4 – Do they have all the tools they need to succeed?
Nothing is more frustrating to a new employee than not having access to information or tools they need!
This can make an employee feel incompetent, which in turn can lead to discouragement and isolation. They may even decide to leave the company, which is terrible for your company's long-term health.
5 – Are they receiving training in company software?
Your onboarding process should include giving your employee basic training in QuickBooks, Financial Cents, or whatever other software you use. Remember, even if it seems intuitive to you, your employee won't automatically know everything.
It's better to give everyone a run-through of the system at the beginning to eliminate confusion and mistakes later.
This also indicates to your employee that they're not expected to know everything and it's okay to ask for help if they need it.
6 – Do they have access to your firm's SOPs and workflow templates?
Once you've onboarded new staff, they can start taking a load off your shoulders by helping with various tasks. You can do this by giving them access to your company's workflow templates or standard operating procedures.
Good news—here at Financial Cents, we help you out by offering free accounting workflow templates and templates!
With the click of a button, you can assign tasks to employees, and you can always see who is working on what and where they are at in the process.
Meanwhile, your employees will have a clear guide on how to complete client work so they can confidently deliver consistent client deliverables that meet your firm's standards.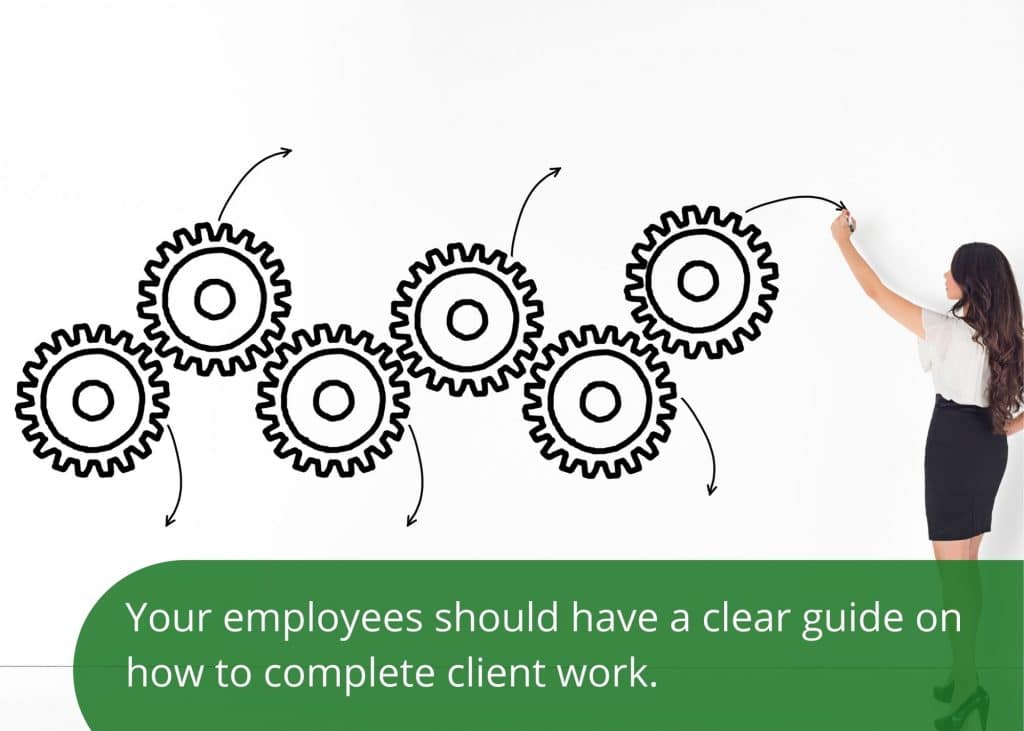 You can even use the software to streamline your staff onboarding process. You will be able to create a clear process checklist for onboarding to ensure every new hire gets onboarded quickly and properly trained.
Are you looking for a great staff onboarding checklist to get started? We've made one just for you, and it's free!
Workflow 3: Lead Tracking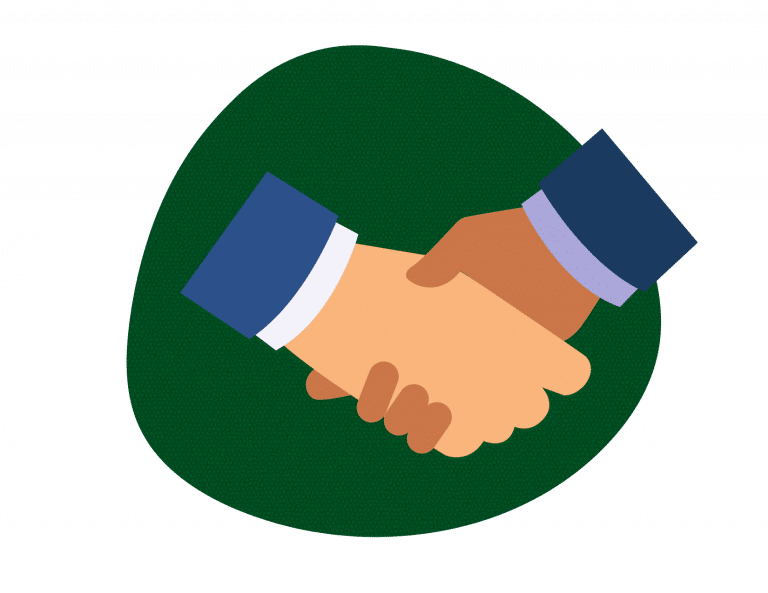 As your company scales, you may inadvertently lose track of your leads. The last thing you want to do is forget any leads or drop the ball on them by forgetting to follow up.
You don't want to lose customers before you even get them!
It's time to streamline your lead tracking workflow. Here are three things to keep in mind as you do just that:
1 – Make your leads feel like they matter to you
Your leads are much more likely to work with you if they feel like they matter! You can make your leads feel like they personally matter by scheduling calls and keeping on top of things.
2 – Take on the burden of following up
It should always be up to you to follow up with your lead, not the other way around. Even if a new lead is intrigued by your company, if you forget to follow up, they're much more likely to go with someone else.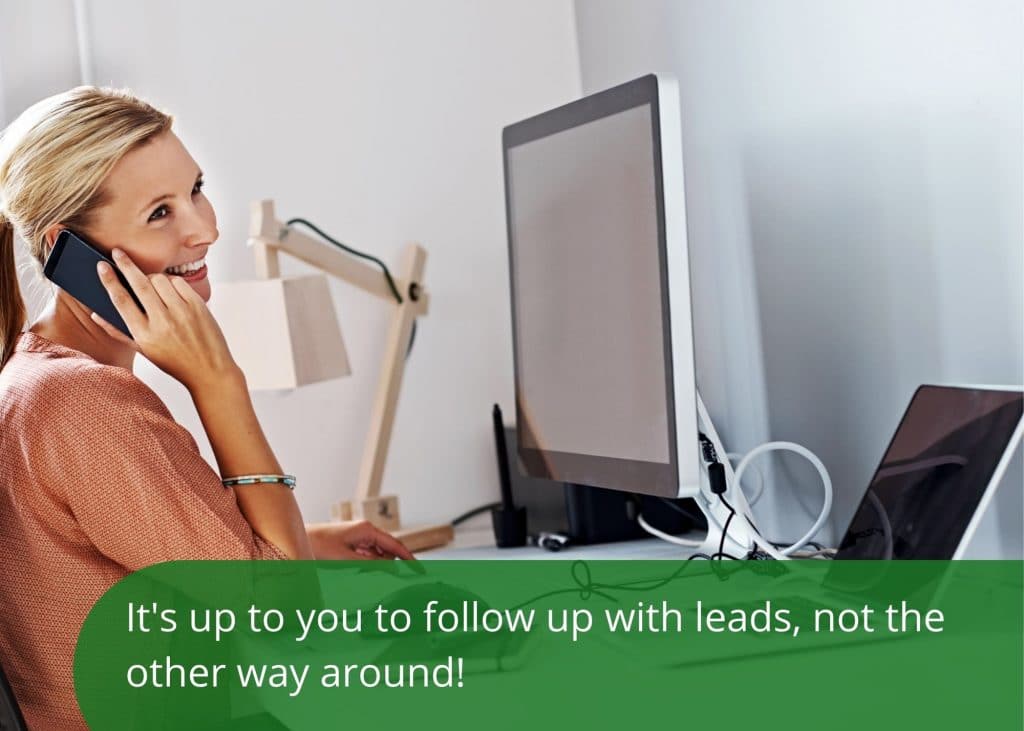 3 – Always show your lead a clear next step
Streamlining your lead tracking process is good for your company's efficiency, but there's more to it! It's also good for your leads, and makes it easier for them to sign on with your firm.
What do we mean?
A streamlined system takes out the guesswork. You should end your interactions and follow-ups with your lead by providing a clear call to action so they always know what the next step is in the process of signing up for your company.
With Financial Cents, you can streamline your lead tracking process by creating checklists that help you keep track of leads.
Learn more about how you can track leads in Financial Cents here.
How Financial Cents Can Help Streamline Your Internal Accounting Workflows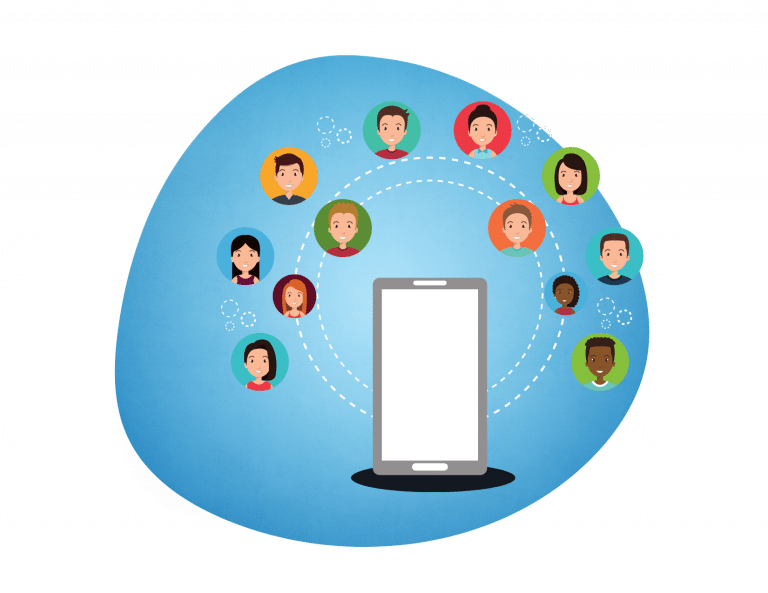 With Financial Cents, you can create internal accounting workflows that work for you and streamline your process so you experience fewer bottlenecks and inefficiencies as you scale your firm.
You can easily store your client onboarding checklists, staff onboarding checklists, and lead tracking checklists in your workflow template library to ensure your firm runs smoothly. Since the checklists are stored in the software, everyone on your team will be able to access them at any time.
With these checklists, you can delegate any part of the process to other team members and collaborate throughout the process.
For instance, in the staff onboarding process, you may see on your checklist that you need to prepare the new hire paperwork, get your new staff member set up with a company email address, and give your new staff member a run-through of the Financial Cents software.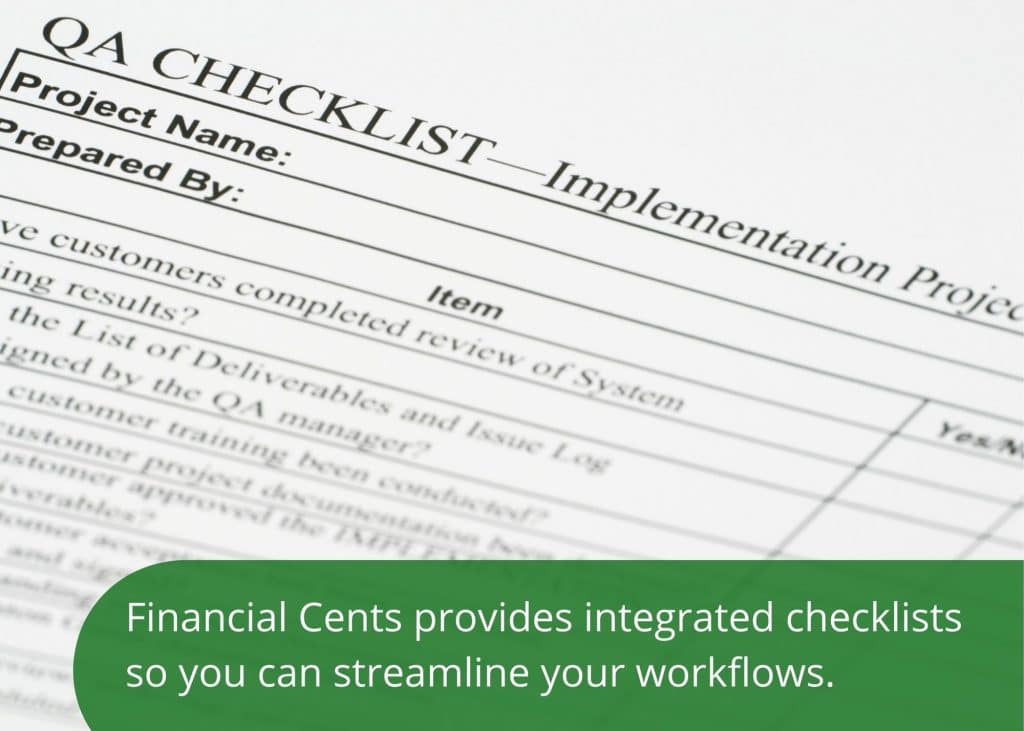 With a few clicks, you can delegate each of these tasks to a different member who already exists on your team, depending on their availability and expertise. It makes your internal workflows a collaborative process instead of a solely individualized process.
Since everyone has access to the tasks, anyone can see if something isn't getting done, and together as a team, you can work toward a solution.
Want to read more about the ins and outs of accounting management software? Check out this related blog post: The Best Accounting Practice Management Software Options.
Final Thoughts
As we've explored in this article, streamlining your client onboarding process, staff onboarding process, and lead tracking process is the perfect way to prevent fewer bottlenecks in your business so you can scale properly without making your clients suffer a less-than-stellar experience.
Watch our four-minute demo video to get an idea of what we do and how we can help you streamline your internal workflows.
Then, start your free trial today and experience the convenience of Financial Cents software for yourself.
We can't wait to work with you!
Instantly download this blog article as a PDF
Download free workflow templates
Get all the checklist templates you need to streamline and scale your accounting firm!
Subscribe to the blog
We're talking high-value articles, expert interviews, actionable guides, and events.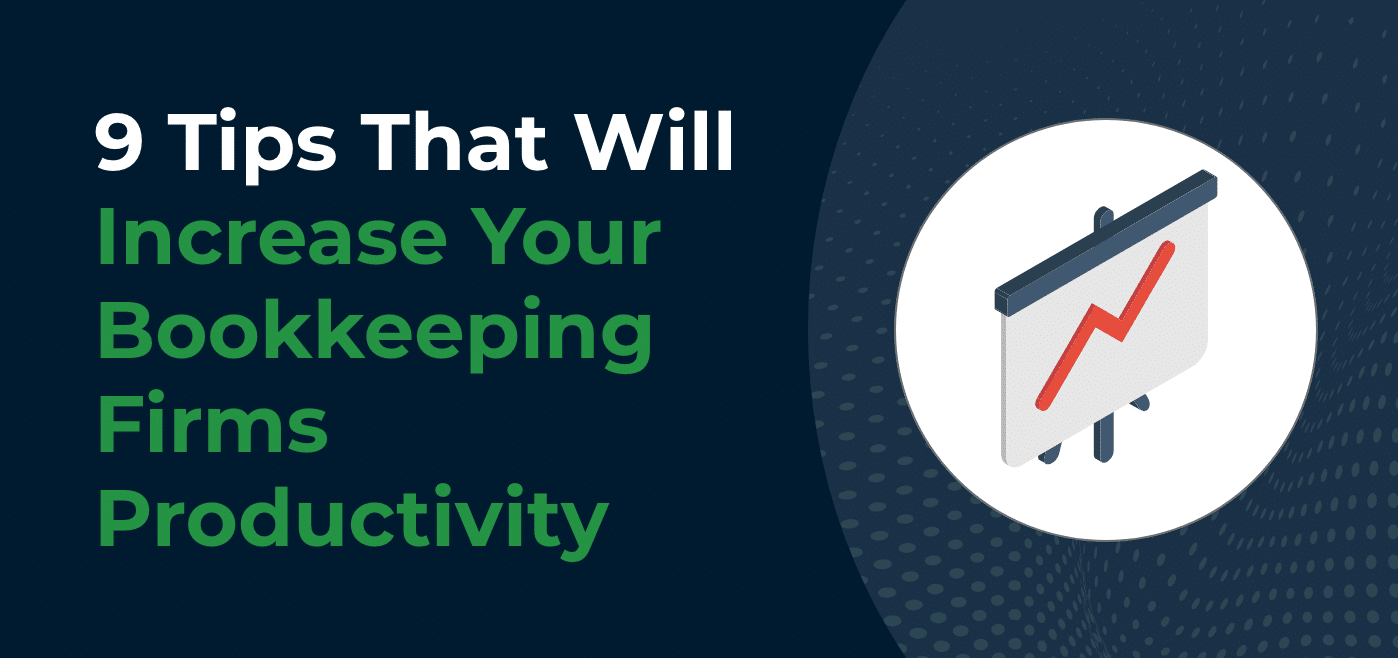 As an accountant, you always have a lot going on, which makes it tough to find enough time in the day to…
Sep 17, 2018 | 5 Mins read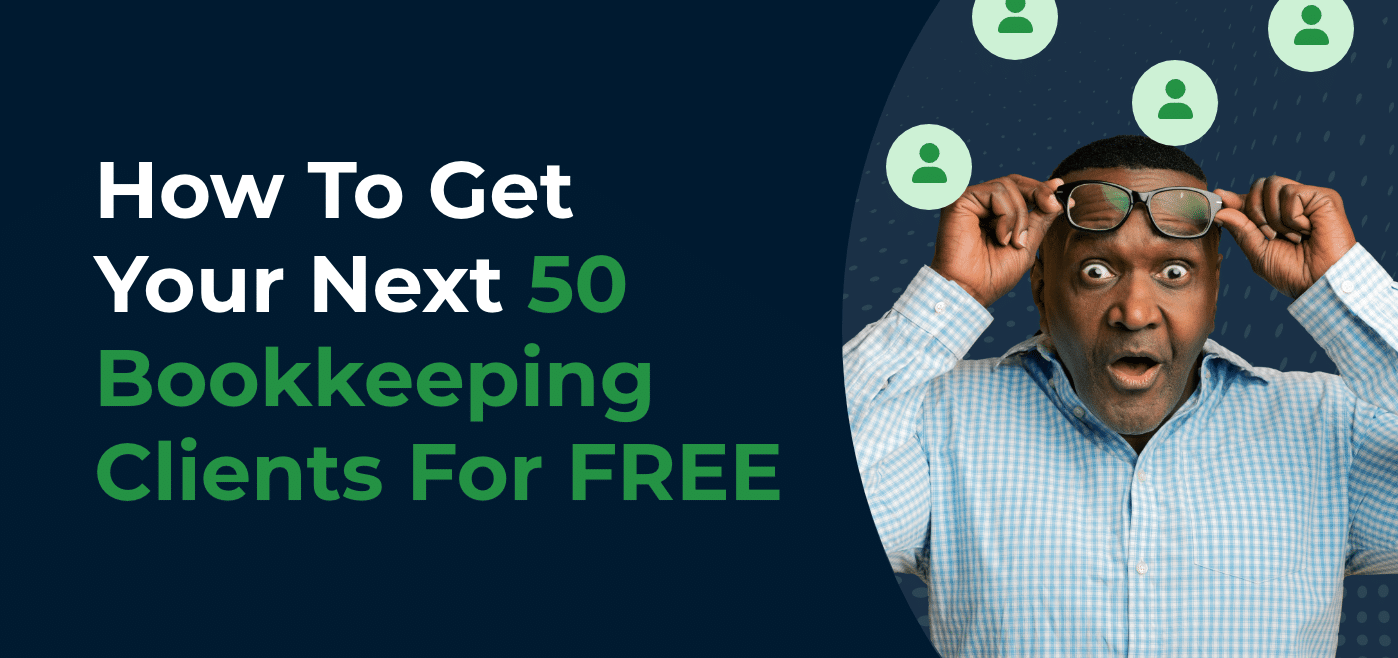 Whether you're starting from the ground level or an established bookkeeping firm, finding new bookkeeping clients is one of the most difficult…
Sep 26, 2018 | 10 Mins read