7 Ways to Build a Collaborative Remote Work Culture in Your Accounting Firm (+ free team meeting agenda template)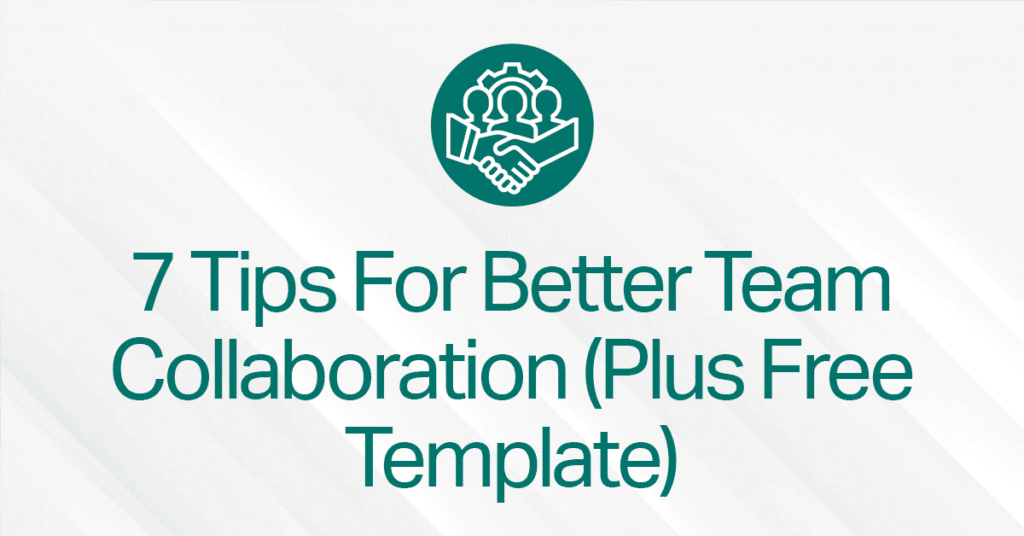 Switching to a remote working arrangement will change collaboration as you know it in your firm.
It was hard enough to develop communication, employee engagement, and other values that help your employees do their best work while working from the office. Changing to a work-from-home arrangement can seem like you are losing your grip on the firm you've worked so hard to build.
But collaboration is more effective in remote accounting firms than you imagine. And knowing what to do can make building a collaborative remote accounting firm a breeze.
Here's What Collaboration Looks Like in A Remote Accounting Firm
When Christi was forced to close her office, her entire firm "came flooding down her shoulders." Her teammates could not access what they needed to work from home. Collaboration was at rock bottom.
Christi's saving grace was finding workplace collaboration software that helped her regain control of her firm and gave her team everything they needed to keep working together from different locations.
For Larissa, managing internal and external communication in her growing firm was exhausting. But she turned things around when her team found a way to:
Tag team members to projects

to ask questions or track the project activity. She explained that the tag feature automatically notifies the relevant team members—to follow the link straight to the project. That way, they don't have to search or scroll through several notification messages, lose track of the comments or act on the wrong project.

See who completed and closed a project: Larissa said instead of merely seeing that a project was closed, they can see when it was closed and the team member that completed it. As a manager, she also gets an Email notifying her that a project has been completed, giving her visibility over her firm's projects.
Here's How You Can Build a Collaborative Remote Accounting Firm:
1. Build Team Trust
With little or no physical control over your team performance, use of sensitive client data, and level of support for other team members, you must now trust them to follow through with their commitments—and interdependencies. Or you'll attempt to micromanage them, which never works out well.
Team trust gives you and your team members the sense of security you need to focus on delivering quality work.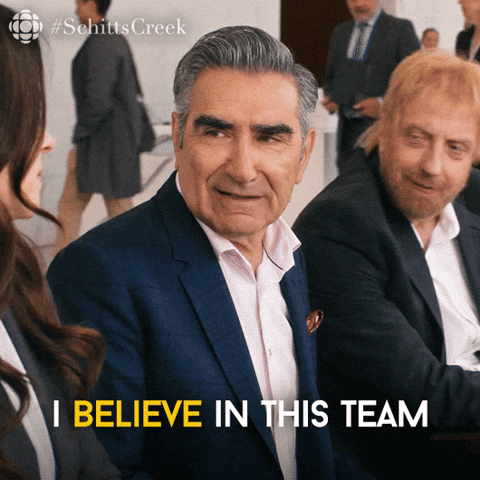 But team trust doesn't just materialize overnight. You have to set up structures to drive it while recognizing the level of risk it entails.
You can build or improve trust across your distributed accounting team with:
Virtual team building activities: They encourage employees to share their personal values and experiences. These interactions improve team bonding, knowledge sharing, and relationships, which are ingredients of team trust.

Increase communication: frequency to bridge the gap in understanding and resolve conflicts as quickly as possible.

Face-to-face orientation to help new hires take in your firm's values.
2. Align Your Team Around a Common Goal
Show me one aligned remote accounting firm, and I'll show you a team where all employees and manager(s) share a common goal, regardless of their geographical distribution.
A clear goal–and sense of direction–aid growth and employee retention for remote accounting firms to stay productive and efficient. Like a bond, it holds employees together so that everyone is not doing their own thing.
Aligning your team around your firm's common goal is how you get employees to buy into your firm's vision, but that depends on whether your firm has long-term goals in the first place.
You can align your team around a common goal by:
Defining your vision clearly so that everyone on the team understands it. Let your team see what your firm stands for, who you serve and what you hope to achieve in the long run.

Thinking about why you started and what your day-to-day operations achieve for your firm, clients, and employees. You can build a common goal around these. 

If you're not yet sure what your firm's vision should be, your team members will be happy to share their input. Ask for their ideas. It will also give them a sense of inclusion that will help your firm implement its vision.

Having a proper channel for communicating with your team members. 
3. Assign Tasks and Make Someone The "Owner."
Since your firm's survival depends on your ability to complete client work, I hope you already know how to assign work in your firm.
Most firm owners are guilty of two assignment errors: (I) wanting to handle all their firm's projects because they don't trust their team members to do a good job, and (II) Dumping tasks on their team members without regard for their workload and expertise.
Finding a balance between both extremes is crucial. You need to trust your team members enough to give them the freedom to handle projects and take responsibility for the outcome. You also need to be careful enough to assign tasks to qualified employees and, if necessary, train them.
Here's What You Need to Project Assignment in Your Firm:
Understand your team members' strengths:

This helps you assign projects to the most qualified person.

Know your team members' capacity:

knowing who has the bandwidth for more tasks in your firm allows you to assign tasks without overwhelming some while others are not working enough. A

good accounting project management software

should enable you to track your employees' bandwidth at a glance.

Give the assignee everything they need to complete the task or project.

Financial Cents'

free workflow checklists

come to mind here. Workflow checklists help accounting and bookkeeping firms document the steps they need to complete the process. With this, even your newest hires will complete accounting tasks as efficiently as your most senior team members.

Set a feasible deadline for the task or project.

Set expectations and monitor progress.

Provide feedback where necessary.
4. Show Your Team How to Provide Updates on Projects and Client Information
Since your firm handles multiple clients, providing timely updates, whether to clients or their colleagues, can save your clients from paying a fortune in damages and your firm from losing clients to avoidable errors.
If you need to update a client on the status of their project, you can use custom filters to search your projects and find the information you need.
For internal updates, you can simply open your client profile or client vault if your project management software has it, and add any updates they provide while you're on the call or meeting with them. That way, you do not have to worry about remembering the information or looking for the client's data in some excel sheets to update it. Your team members will see the update and respond accordingly.
Whether this system works for your firm or not, train your team members to provide client updates. So that nothing slips through the cracks.
More resources for you:
An In-Depth Guide To Client Communication For Accounting Firms

5 Ways To Impress New Accounting And Bookkeeping Clients (Plus Free Welcome Email Templates)
5. Show Your Team How to Take Good Client Notes
You may not believe the idea that people only retain 10% of what they hear and 20% of what they read. But you know that your employees deal with too much client information than they can retain.
That is where note-taking helps.
Teach your team members how to take good client notes so they waste time writing more than they should. That way, any of your team members that access them from wherever they are can understand where things stand with the client.
Some project management software allows teams to enter notes directly on a project or client profile during a meeting with clients for their colleagues to see and implement.
6. Make The Project Handoff Process Clear
How your team members pass tasks to another in projects that require multiple team members to complete can determine the quality of work they do on that project.
Being assigned to tasks in multiple projects simultaneously can be tiring. Most accountants prefer their work dashboards to show only the tasks they need to work on so they can maintain focus. This helps to declutter their screens.
But they can lose track of those tasks if they are not reminded when the task is due.
That is why remote accounting firms find automating their project handoff helpful. With Financial Cents, for example, the task dependency feature does two things: (I) helps to hide tasks that are not due so assignees can focus on the tasks at hand. (II) It automatically notifies assignees when it's time to perform their task in a project.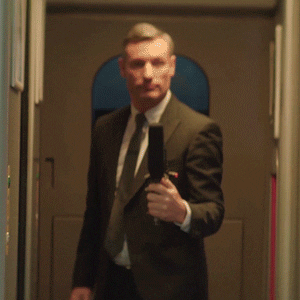 7.  Have Regular Meetings
Regular meetings will keep your firm and its programs top of mind for team members. But these meetings have to be predictable so you don't disrupt their work schedule, which could affect their productivity.
Once the meeting schedules are agreed on, they can then work their time around it. Each month, week, or day.
You can also include one-on-one check-ins with individual members. These check-ins are also their chance to raise issues they may not be comfortable raising during team meetings. And if they need support, you can be on hand to assist them or refer them to another member of the team.
The 1:1s are also your chance to discuss how their role aligns with what they plan for their career to see where you can adjust to help their career development. Again, let these calls be predictable. You don't want to call a team member in the middle of a deep working session.
Whatever you do in these meetings, be sure not to waste your people's time.
Make Your Team Meetings Pack a Punch with Meeting Agenda
Creating an agenda for your team meetings equips you to make good use of the time.
If drafting meeting agendas is a challenge for you, don't worry. We prepared a template with weekly and monthly team meeting agenda samples. You can use it to make your meetings the most effective they could be.
Pro Tip: Consider sharing the meeting agenda with your team, so they can come prepared with ideas and questions that will help all parties make the most of the resources that go into organizing meetings.
Wrapping it up
Remote work can be scary for firm owners, but it doesn't have to be. While building remote collaborative work is easy. You will struggle with it if you cannot create a system that helps your team collaborate from different parts of the country (or the world) with ease. Thankfully, there are tools to help you manage every aspect of your remote accounting firm.
To take advantage of the accounting collaborative feature Christi and Larissa's teams are using, Sign up for a 14 Days Free Trial on Financial Cents today.