An In-Depth Guide to Client Communication for Accounting Firms
Author: Financial Cents
"Under the right circumstances, no one doesn't want to be contacted,"—someone wiser than me once said.
Sending the right message at the right time through the right channel can put your firm miles ahead of other accounting firms. But between the right message, the right time, and the right channel; most accounting firm founders crumble under the weight of client communication. It is important that accountants understand how to clearly communicate with clients.
This is what a broken client communication system looks like:
You don't know when, where, and how to communicate with your clients.

You're too busy to update clients on the status of their work.

Your email inbox is overwhelming, causing communication and client work to slip through the cracks.

Client work often falls behind schedule because clients are not responding to your request for information and documents.

You don't have visibility into who at your firm spoke to the client, when, and about what, causing things to be missed or compliance issues.

Implementing a client communication strategy for your accounting firm will help you build trust, intimacy, and a reputation for helping clients reach their financial goals with grace so that you can scale your firm.
This guide will show you how.
The Meaning of Client Communication
Client communication is any interaction (written or verbal) between your firm and its clients. Whether you're emailing or calling them, sending clear, concise, and contextual messages will help prevent conflict (or ensure quick resolution if any arise), and improve your client relationships.
Importance of Client Communication for Accounting Firms
Few accounting firms have had a better turnaround in their client communication experience than JNW Group. Founded to help businesses solve accounting and tax challenges, its inability to manage client communication and work  threatened its ability to scale.
Nancy Louden, JNW's Managing Director, said:
"What drove me crazy was that it seemed like we didn't know where certain things were. We were spending time trying to track down files and what needed to be done next, which would cause things to fall through the cracks.
"Sometimes we have conversations with clients that required some type of response, and it was hard to know if it got done. If a client called and asked them to send a return, they didn't have an efficient way to know if that call happened or if the work got done," added Jim Rogers, JNW President.
After using Financial Cents to manage client work and communication, an excited Jim returned to say;
"The thing that everyone has found extremely useful is the ability to document phone calls and other stuff coming in directly into their workflow, which has just been incredible. It can be tough to remember what I did yesterday, and now I can pull this up, and it will tell me exactly what we talked about, what we are supposed to do, and so forth. Everyone is finding that to be huge for them!
"Before, you would walk into anyone's office and it would just be a sea of yellow sticky notes, and we both know how that goes. Financial Cents allows me to see the whole picture from a management perspective without ever leaving my desk, which is just fabulous."
You can read more about JNW's success story here.
Other Benefits of Client Communication for accounting firms are:
Drives Client Retention
Client communication helps to set expectations between your client and your firm—project alignment. Knowing and delivering the results your client wants leaves you both satisfied. It also increases customer lifetime value, saving you the stress of hunting for new clients every so often.
Increases Client Satisfaction
Client satisfaction shows how much your clients like working with your firm. It helps to build a strong brand reputation and inspires job satisfaction in your employees. But you cannot satisfy a client you don't know much about.
Drives Referrals
Word-of-mouth referral is still king in client acquisition. Deliver quality service for a client—with the help of effective client communication—and they will be happy to direct their friends to your firm in the future.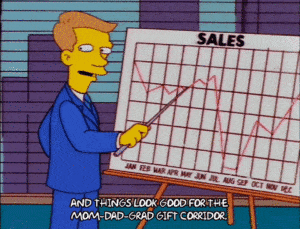 Makes Reviewing Your Fees Easier
Quality service results in higher fees. There's only so much you can charge when your services are poor. Staying in touch with your client to understand their needs helps you deliver better services that win their hearts and purses.
An effective communication system also helps you to both effectively inform them about your new rates and address any reservations they may have.
You may also be interested in Price Increase Letter for Bookkeepers, Accountants and CPAs.
Helps Employees to Be More Productive
Imagine a client expresses dissatisfaction with your service. You can either respond by making the changes you assume they are asking for or speak with them to find out why they found your services unsatisfactory. The second option makes you more likely to address their exact concerns, saving your employees unnecessary back-and-forth.
Business Growth
Effective client communication helps accounting firms attract new clients while retaining old ones. Also, satisfied clients will be more likely to purchase more of your services. That is more business, money, and growth.
More resources for you:


A Guide To Taking Better Notes During Meetings With Clients
Creating a Client Communication Strategy for Your Accounting Firm
Your client communication strategy is your long-term plan to build and maintain quality communication with your clients. A good client communication strategy defines:
1. When to Communicate with Clients
Several circumstances call for communicating with your client. They include:
When You Need to Request Information to Complete Their Work
Requesting information from clients to complete their task is probably the most important contact you can make with your clients.
Since you must chase down clients to get the information, you should contact them as often as necessary.
But doing that takes time. You can use automated reminders to keep up with client requests and save time for other important work.
When there is a Change (big or small) in their Circumstances
An internal or external change in your client's business operation may warrant adjustments in their financial operations. For example, your client needs to know when changes in VAT and interest rates will affect them negatively.
When you need to clarify something
Beyond the daily, weekly, or monthly service you provide, how much do you understand your client's short and long-term plans? Do you know what informs their investment plans or how they plan to manage unforeseen financial situations?
Knowing your client's business so you can offer better services doesn't happen in one-off meetings. You may need to follow up on previous conversations to know and serve better.
For Relevant News or Update.
Your client may not have the time to keep track of all information that affects their business. As their trusted adviser, you can help them with that. Did you find an opportunity or a potential threat to their business? Let them know to prepare for it as soon as possible.
2. How Often Should You Communicate with Your Client?
Every contact that shows your client how to do their business better is a matter of when or where you should make it, not if. Make each contact worth their while.
To put a number to it, Success Tax Professional recommends a minimum of 12 times per year, while the AICPA recommends touching base with your clients at least 18 contacts in a year.
But beyond the scheduled 12 or 18-minimum contacts, answer the following questions to gauge if you're under-communicating, over-communicating, or communicating through the wrong channel:
Is this information important?

Is this information urgent?

Is this the right channel?
Once your responses satisfy these questions, go ahead and contact your clients.
More resources for you:

Read – 2 Tips For Building Trust With Old And New Clients

Download – Client Onboarding Template
3. What Channel Should You Use to Communicate with Clients?
Technology has increased the channels of client communication for accounting firms. But choosing which channel to use can be difficult.
Here are some channels to consider in your client communication strategy:
Email
Emails allow for personalized messages. They are suitable for requesting documents or information.
You can also use it for client education by grouping your clients (based on their needs) and sending them emails that will help them do business better. It can be one group for money-saving strategies and another for tax planning strategies, but keep them meaningful and consistent.
One on One Meetings
"The more hands you shake, the more money you make."
Face-to-face meetings build connections between people, which is good for business relationships.
Beyond that, physical meetings allow you to read their non-verbal cues, which can help you assess their business situation better.
Phone Calls
This is the channel for when you need to reach your client urgently. You can use this to draw their attention to a previous request (which you can better manage with Financial Cents' client request automation) or schedule another meeting.
Video calls
You can save time and resources on travel by pulling out your internet devices to engage your miles-apart clients on video.
Unlike phone calls and emails, you will need to schedule most of your video calls. Video meetings also let you read their body language to understand them beyond their words.
Text messages
People spend 5 hours on their phones daily, so text messages are more likely to be opened than other message types since they usually pop up on the screen. You can send reminders or direct clients to a more detailed message in their email.
4. Who Should Be in Charge of Your Client Communication?
Most accounting firm owners use one of two client communication systems:
Everyone is in Charge.
This is having your client communication decentralized so everyone on the team speaks with clients. Using this method of client communication increases the likelihood of things falling through the cracks unless you use an Accounting Customer Relationship Management System like Financial Cents.
Financial Cents automatically creates an audit trail of all interactions between your employees and clients so you can see who spoke with who, about what, and everything in between.
Have a dedicated team for client communication
You can also have a dedicated team for client communication who meet regularly to review the information sent and delivery method of your firm's client communication efforts. The team can comprise a few accountants and the firm owner. Accountants ensure the technical accuracy of communications while the owner ensures that messages are clear, concise, and relatable.
5. What to Say When Communicating with Clients
What you say to your client depends on what they need help with. Taking stock of what your clients need will show you the kind of information they will consider helpful and would be willing to make time to engage.
A great place to start is to ensure you welcome each new client with onboarding emails that further pumps them with confidence in your business and clarity on next steps. 
We created a free welcome email templates you can use for your accounting clients. 
Click here to download.
Tips to Effectively Communicate with Clients
"It is not what you say (communicate) but how you say (communicate) it."
That is not to discount the power of the "what." But after figuring out what you need to say to your client, how you say it should be your next point of concern. The following points should help you communicate with your clients effectively.
Be Clear
Clear communication leaves little room for guesswork. Since your clients are busy, it helps to speak and write in ways that a 7th grader can easily understand. Clear communication also shows how much you know what you're saying.
Be Empathetic:
You'll work with different kinds of clients at some points. Your ability to put yourself in their shoes helps you see through their unique worldview to deliver quality work for them.
Be Concise
You wouldn't want your clients to see your communication messages as another task to schedule when they can easily consume them on the go.
When sending a message to your client, cut out all redundant words to make it as short as possible.
Give Context
Ensure you include any information that helps the client put your message in the proper perspective. If you're following up on a previous conversation, make it clear. If you're referring to a past or current project, state it. Don't let them figure it out to avoid confusion.
Mind your Tone
Your tone of voice can convey things you do not mean to communicate. Your goal is to strike a balance between sounding loose, strict, timid, harsh, or strict. With the right tone, you can discuss the most difficult things with your client, and it will improve the relationship.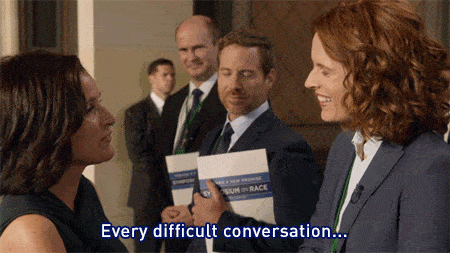 Client Communication is Easier With  Financial Cents
Efficiently running your firm begins with organizing your client communication. Financial Cents' client relationship management features gives your accounting firm everything it needs to streamline client communication to deliver quality client work with grace.
With Financial Cents, you can:
Financial Cents keeps track of all communications between your clients and your firm. By  creating an automated audit trail of all your client communication, so you never have to worry about not finding what your employees discussed with your clients.
The email audit trail will show you all emails you, your employees, and clients have exchanged over time. So if a client calls with an issue or claims that they were never notified by your team about an important update you will be able to quickly see what really happened.
Most accounting firms struggle to manage their inbox because they get hundreds of emails daily. This causes client emails to slip through the cracks, resulting in low-quality projects and unhappy clients.
Financial Cents lets you maintain a dedicated inbox that displays only client emails. This declutters your inbox, so no client email will ever be forgotten again. 
Also, clients are fond of sending emails to firms through multiple email addresses (instead of a single address), which makes it easy to miss important emails.
You can also organize this in Financial Cents by integrating all your email addresses to aggregate all your emails in one place, so you never have to toggle between different addresses to see the requested client information again.
You can also delegate emails as tasks to your team and pin emails to existing work to ensure ad hoc email requests from clients get done and give your team the information they need to complete their work.
Accounting firms lose up to 20hours a week chasing down clients to collect information they need to get work done. You can avoid this by automating client requests in Financial Cents.
Financial Cents will automatically request the information you need every single week, month, quarter, year, etc. from your client. Then the client will automatically get reminded every few days until they complete or send you the items in the request. This prevents you from ever having to chase down your clients again!
The best part is that we make it so easy for your client to upload the information by not requiring them to download an app or create a username and password. (We know how hard it can be to get your client to do this).
They'll simply click a secure encrypted link that takes them to a client portal where they can upload documents and share any other information you need from them. 
This will then store the information on the actual work and notify your team so they can access it in seconds to get their work done.
Manage Client Communication with Financial Cents.
Instantly download this blog article as a PDF
Download free workflow templates
Get all the checklist templates you need to streamline and scale your accounting firm!
Subscribe to the blog
We're talking high-value articles, expert interviews, actionable guides, and events.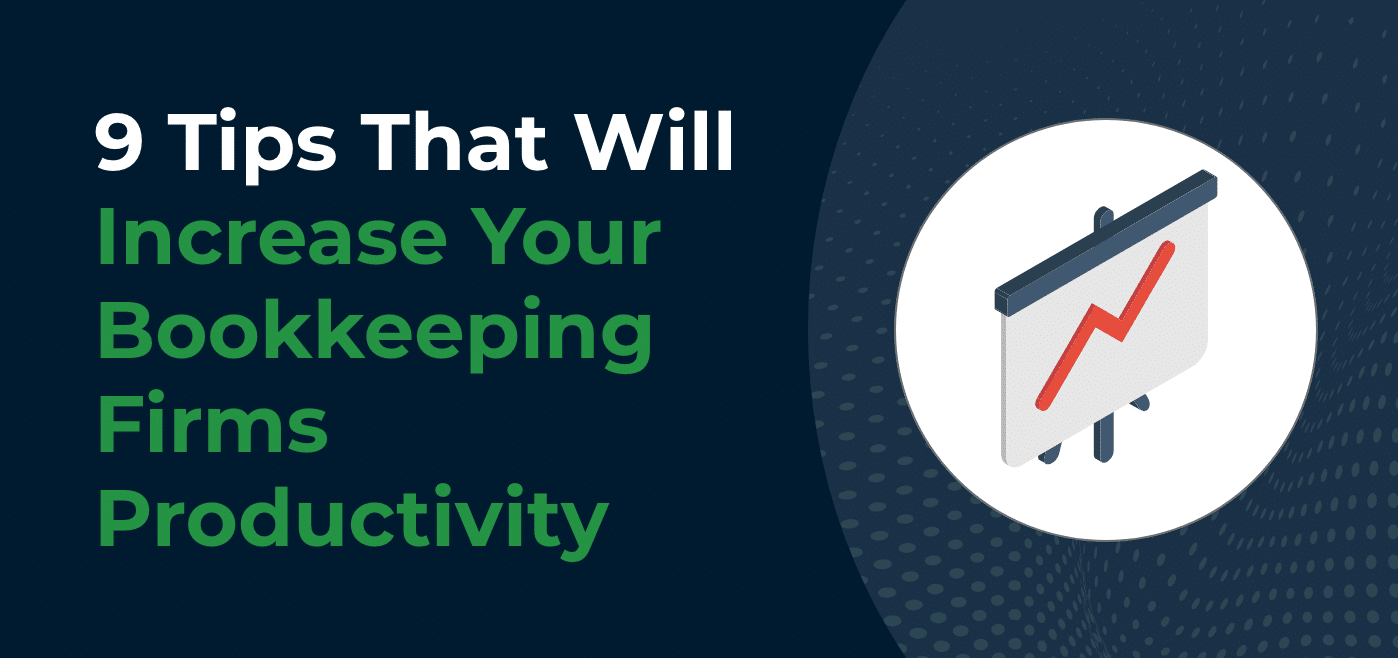 As an accountant, you always have a lot going on, which makes it tough to find enough time in the day to…
Sep 17, 2018 | 5 Mins read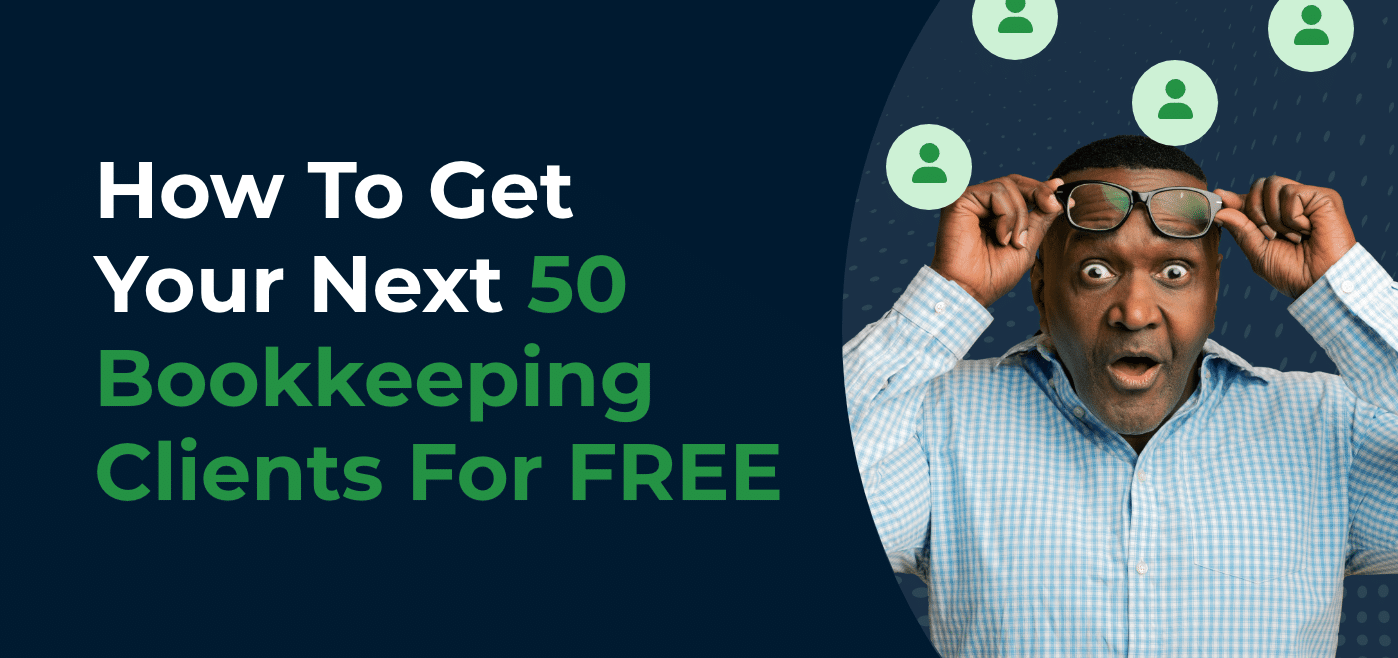 Whether you're starting from the ground level or an established bookkeeping firm, finding new bookkeeping clients is one of the most difficult…
Sep 26, 2018 | 10 Mins read