9 Best Accounting Project Management Software for Small and Mid-Sized Firms
Author: Financial Cents
Small and mid-sized accounting firms are not spared the hassles of managing the many moving parts of their firms despite having fewer resources.
Having the right tool is essential to master project management for accountants. While many of these firms have learned to leverage online tools to enhance their daily performance, only a few have found suitable accounting project management software to power their team's efficiency and client communication.
You've probably tried several project management software that failed to meet your firm's unique needs. We have curated this list of accounting project management software to help you get the tool that fits your specific needs and significantly improves your firm's productivity going forward.
Our analysis prioritizes the qualities that matter most to small and mid-sized accounting firms—such as client task management, ease of use, team collaboration, price, and automation. We reckon that accounting project management software that combines these qualities at a good price helps your team members do more in less time, strike a work-life balance, and stay motivated to do their best work.
(You may also be interested in: The Best Accounting Practice Management Software Options)
List of the Best Accounting Project Management Software for Small and Mid-Sized Firms.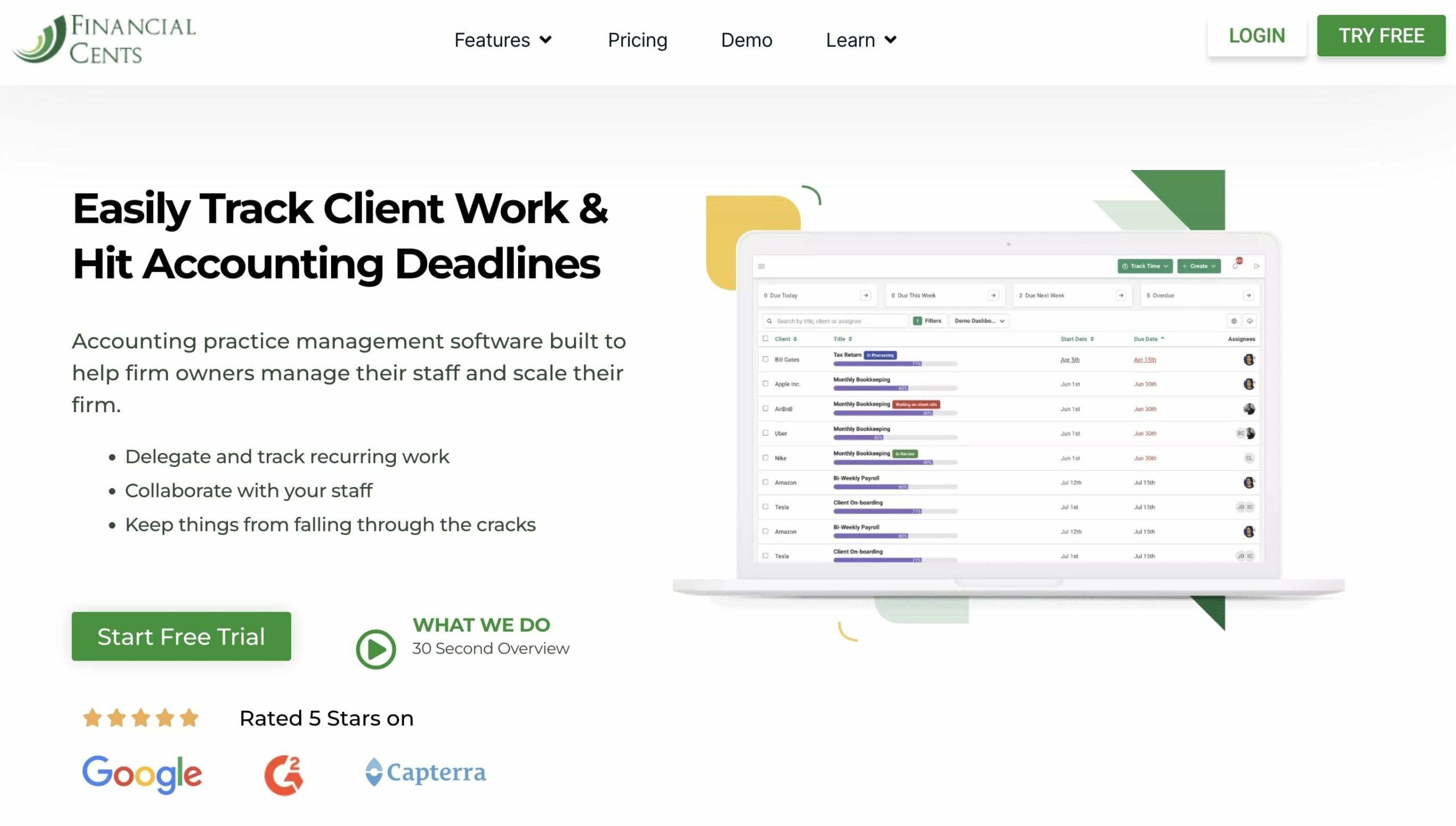 Financial Cents is an accounting project management software built specifically for small and mid-sized firms. It enables you to track the status of client work, create recurring checklists and collaborate with your team members online. Financial Cents also allows you to automate client requests and reminders to save your team the stress of chasing down your clients for information.
Financial Cents' interface is easy-to-use. Users testify to the ease of managing their work, organizing important client information, and tracking how much time employees spend on tasks, which helps small accounting firms identify over-budget work and inefficiencies.
Whether you're a novice or an expert at creating accounting workflow checklists, Financial Cents' workflow templates will make streamlining accounting workflows easy so as to ensure consistent client deliverables.
Financial Cents also integrates with Outlook and Gmail to help you better manage your cluttered inbox. When you integrate email with Financial Cents, it will give you a focused folder that just displays client-related emails to simplify your inbox and keep you focused.
You also have the ability to delegate ad hoc email requests from clients and tag important emails to work so your team can view them when doing client work.
That's not all. Financial Cents' free email templates help small accounting firms improve client communication, boosting service quality and client retention—even for mid-sized accounting firms.
Financial Cents also has an AI and ChatGPT integration for accountants and bookkeepers to help you create accounting workflow templates in seconds and also create email templates to enable you communicate with your clients professionally. You can learn more about the ChatGPT integration here.
Given Financial Cents' ability to provide an easy to use yet robust accounting practice management software, it has become the preferred project management software of choice for small and mid-sized accounting firms.
Financial Cents offers two plans: the annual plan of $39 per team member/month and the monthly plan of $49 per team member/month.
See how Profit Constructor uses Financial to consistently hit client deadlines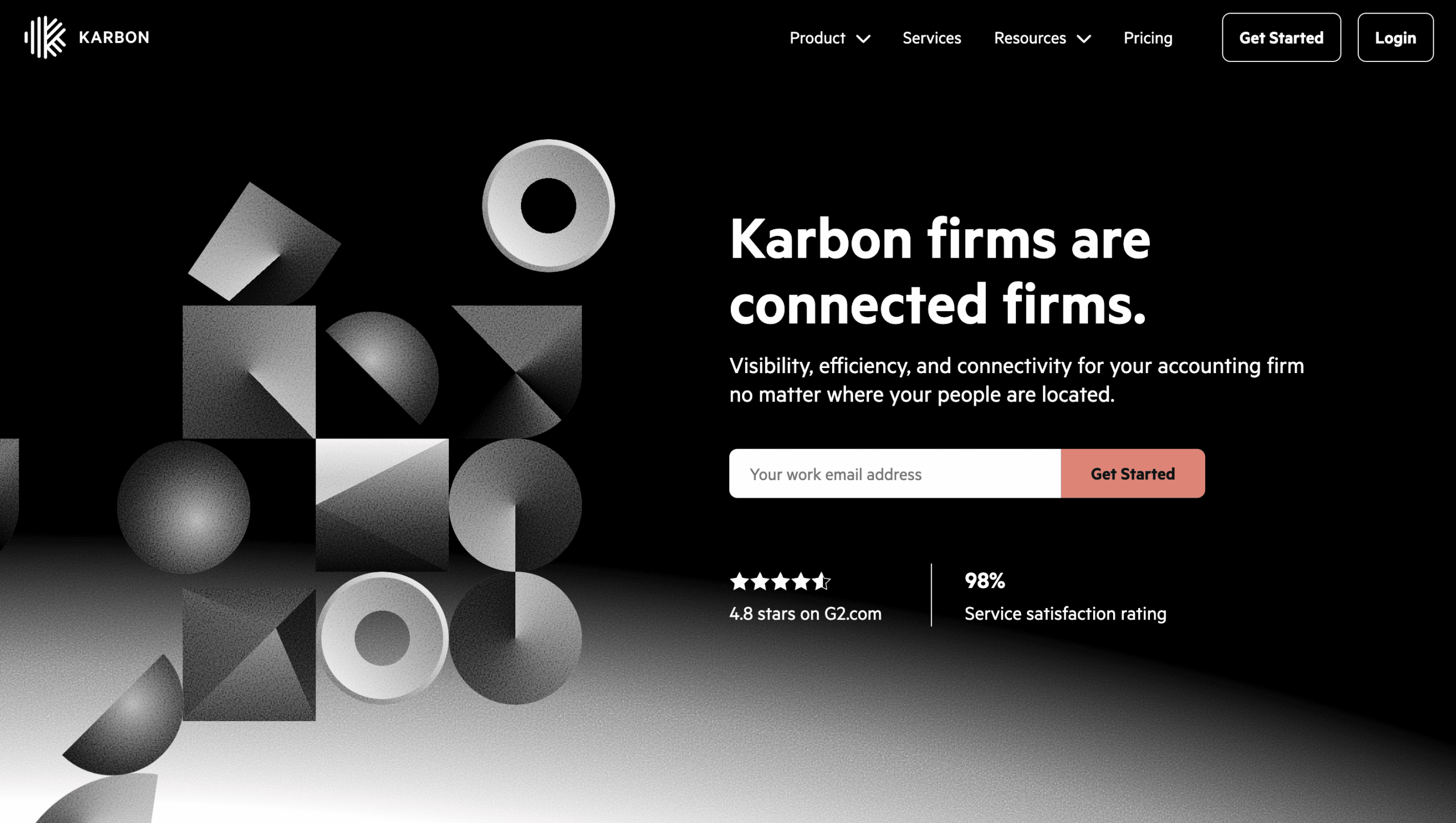 Karbon is a work and communication platform for large accounting firms. It gives teams visibility across their team to see what might be obstructing their team member's productivity. Like Financial Cents, Karbon gives you the ability to automate client tasks and reminders to make collecting data from your clients easy, so your team can proceed with work. Karbon uses Triage to optimize tasks and email for speed and efficiency to improve the project timeline.
Integrated with Office 365, Gmail, and Exchange, Karbon unifies all your team's client communication with timelines, while giving your team the room to discuss any issue the client's email has raised in the designated comments section (without the client seeing in-house discussions). This aligns your team's voice and makes your firm's client communication cohesive.
Karbon charges $59 per user/month for the Team Plan and $79 per user/month for the Business Plan, making it quite pricey for small and mid-sized accounting firms to enjoy.
Jetpack Workflow enables managers to build and manage their team's projects as their firm grows. Whether you need to see all due projects, speak with your team about a task, or track progress, Jetpack Workflow makes all that possible.
Instead of wasting hours on non-billable client work, Jetpack Workflow allows your team to build and automate repetitive tasks and templates for several clients.
Its Labels feature allows your team to put tasks in proper perspective by indicating what could be holding their progress back (such as waiting on a client's file, scope definition, or a second reviewer). So that your team is clear on what each project needs to progress.
Jetpack workflow costs $36 per user/month for its Organize plan and $39 per user/month for its Scale plan which includes capacity management and scheduling.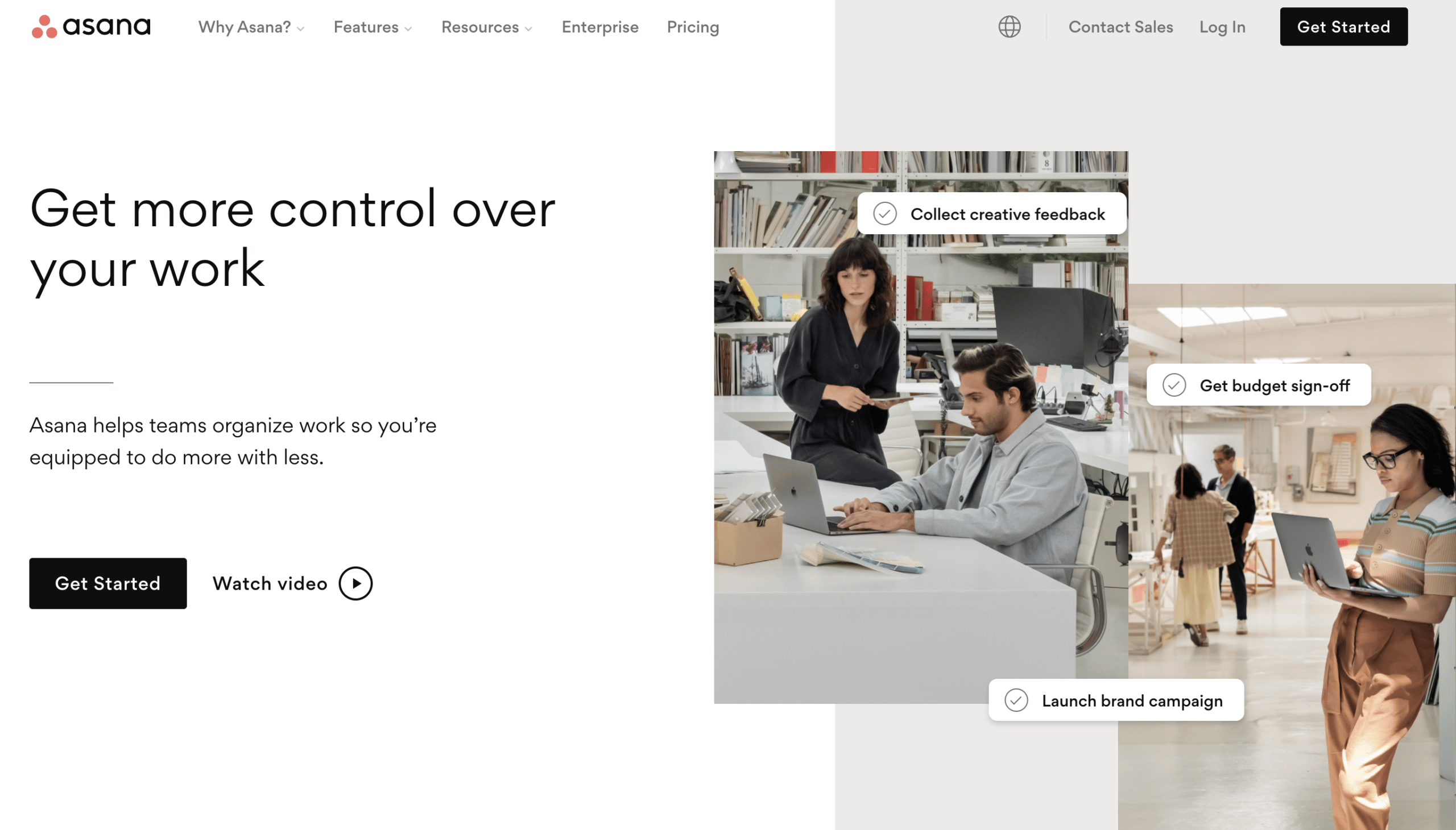 Asana is the project management software that works for teams across all industry and career verticals. Its collaborative work platform suits marketing, sales, IT, and dev-ops teams. Asana's easy-to-use interface makes it a good fit for solo firms looking for a generic project management tool.
With Asana workflows, your team gets to add tasks to multiple projects in a way that editing tasks in one location automatically reflects in any other place it appears, keeping everyone on the same page on the task.
Asana also gives teams a rare capacity to visualize tasks by presenting all projects, tasks, and subtasks on one screen at the same time. This makes it easy to view tasks while seeing the project's hierarchy simultaneously.
The in-task communication feature in Asana saves teams the trouble of leaving the window to communicate with collaborators through another feature or third-party messaging app, which can obstruct effective communication. All of this helps to execute projects quicker.
Apart from being too generic for an accounting project management software, Asana does not track time and this is a big deal for small and mid-sized accounting firms. Asana requires the use of third-party software to track how much time your team is spending on projects.
Asana is free for teams of 15 members and below. But to access its workflow builder, multichannel reporting, and task templates, you will have to buy the premium plan for $10.99 per user/month and the business plan for $24.99 per user/month.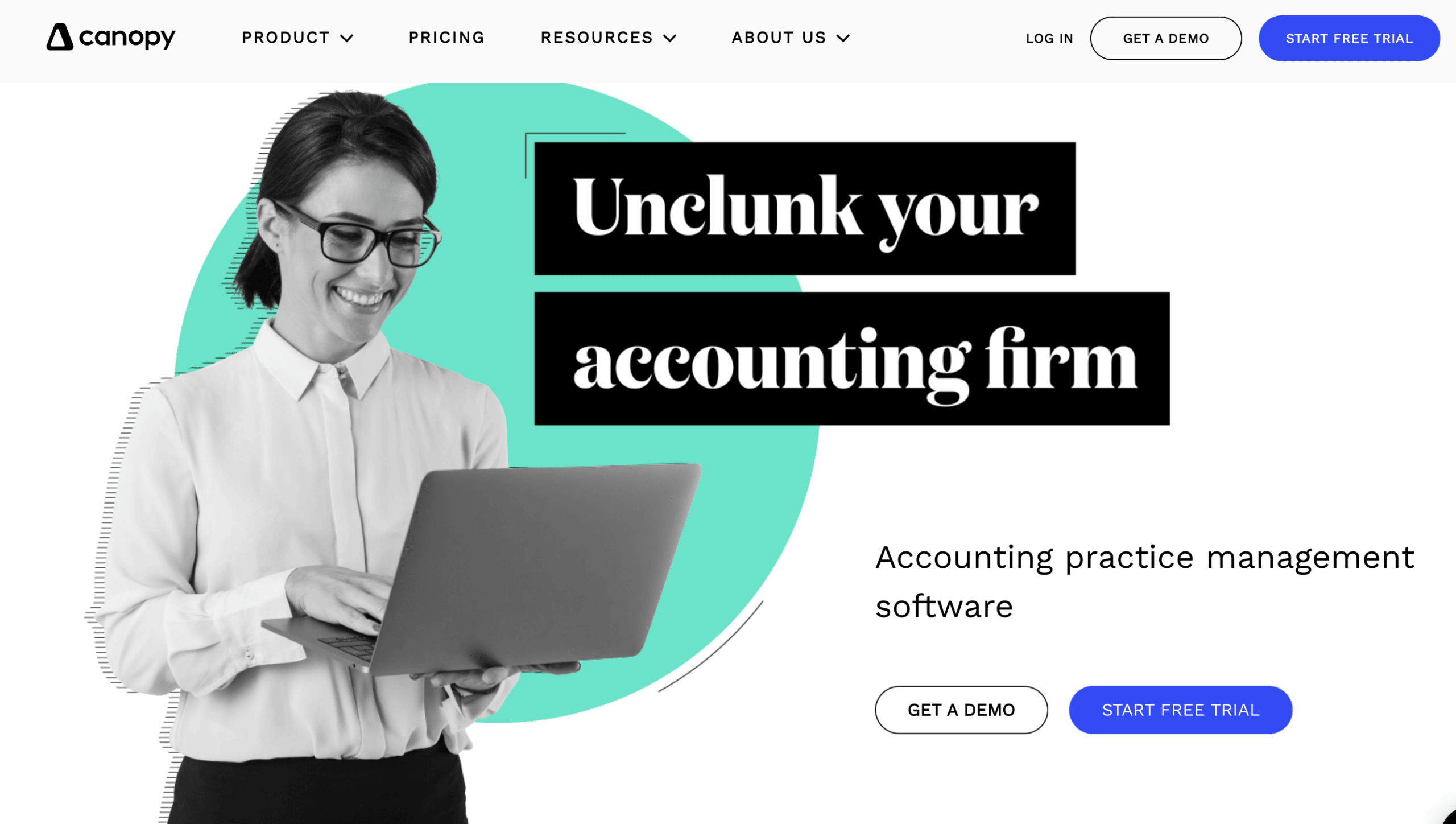 Canopy is an accounting practice management software that helps executives manage their firm's daily schedules and client relationships. Canopy helps teams stay organized with CRM, document management, time and billing, and workflow management. Built with practice management and post-filing tools, accountants can leverage Canopy to improve the quality of their results, especially during tax season.
If your client gets into trouble with the revenue authority, you can use Canopy to access IRS data that you need to help them. Canopy allows you to pull your client's transcript from the IRS to understand your client's compliance issues.
Canopy also boasts of great client communication tools like letter generator, client requests, and financial questionnaire that makes client tax resolution more efficient.
While Canopy is a reliable project management software for tax accountants, its can be pretty pricey for small and medium sized accounting firms. They offer a service-based pricing system. For example, their document management module costs $40 month/ per user. Their workflow package goes for $30 month/ per user. Their Time & Billing module costs $24 month/ per user. Their Transcripts & Notice service cost $33 month/ per user. Their Client management module costs $2.50 per client/ year.
ClickUp is an online project management software that allows firms to manage projects and create workflows that guide project implementation. ClickUp lets you present your projects in spaces, folders, lists, tasks, and subtasks, to which you can assign due dates and urgency levels so the assignee knows how much time they have to complete it.
With ClickUp, you can add your team members to share ideas and brainstorm on projects and tasks. The assignee can indicate "in progress," "working on it," or "done" to help both the assignor and assignee better understand each other, increasing visibility in your firm's task management.
ClickUp can help you view budget expenses and understand what your team has used for what and what remains.
ClickUp's dashboard can help your team list pending tasks, embed links and use conversation widgets to enhance team communication. You can create project, client, or brain dump dashboards and shuttle between them as much as you need during the project lifecycle.
ClickUp is quite complex for small accounting firms to wrap their heads around. Separating a project from lists and tasks is not simple, and this can lead to wasted hours and threatens the essence of using project management software in the first place.
ClickUp's free plan offers more features than many other project management software, but their prices range from $5 per user/month for the Unlimited plan to $12 and $19 per user/month for the Business plans.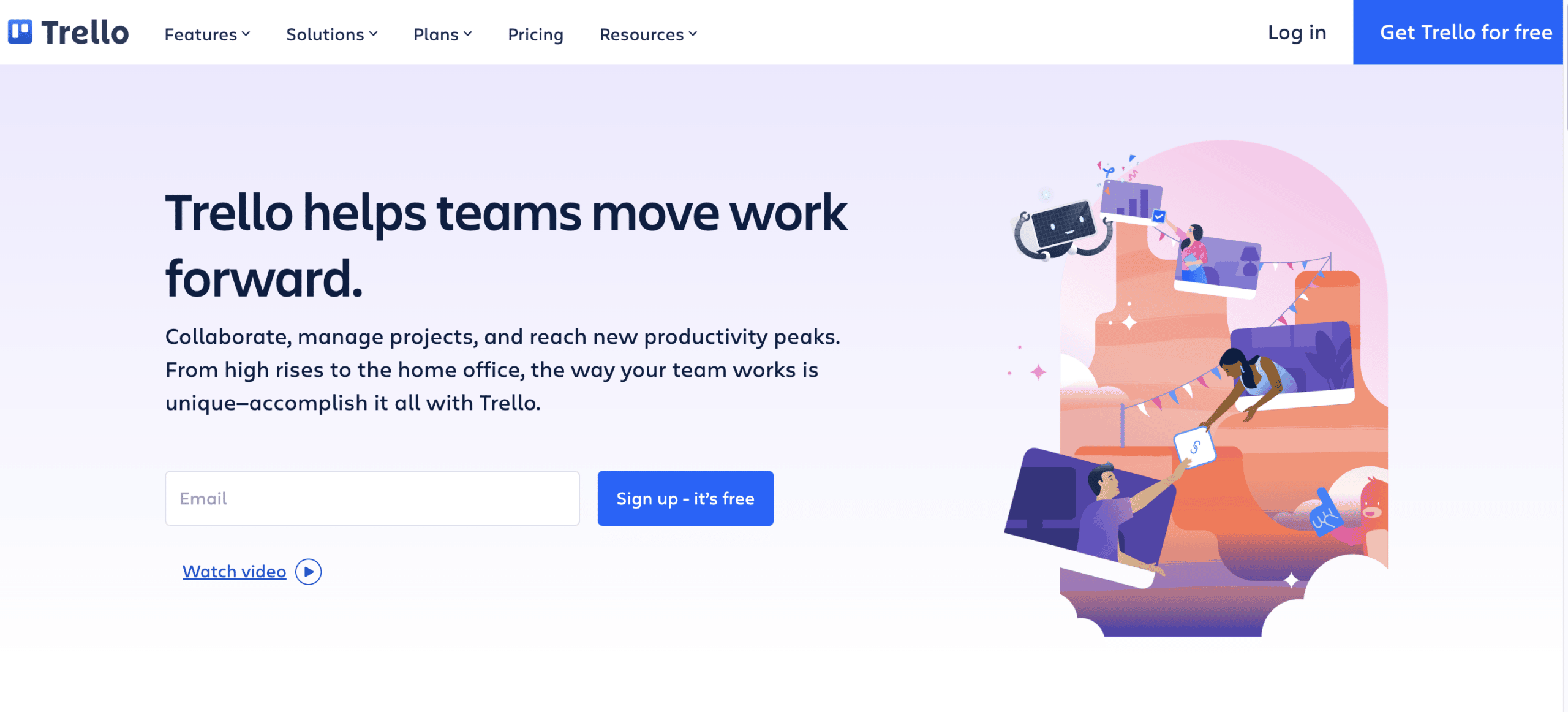 Trello is a project management system that gives teams the ability to create boards for the meetings, events, tasks, and files they need to get their work done or invite team members to collaborate where and when necessary. The ability to comment on Trello cards (each card is a task) Activity section, which allows teams to share ideas on the go, stands it out among several other project management tools in the market.
With Trello, you can easily set up, customize and automate workflows that help your team prevent delays and move your projects forward. The Trello View feature allows your team to visualize project performance against timelines.
You can also adjust the start and due dates of projects or simply overview your project layout to make large projects easier to implement in smaller and more manageable chunks. Plus, you get the ability to spot bottlenecks and address them ahead of time to help your small or mid-sized accounting firm stay on top of its daily, weekly, or monthly work schedule.
Furthermore, its integration with third-party software like Figma, Jira, and Slack, allows your team to use Trello Power-ups to add more features that help your team work and communicate better on your Trello boards.
That being said, Trello boards can be confusing to create, manage and structure, which makes it a challenge for firms looking for simple project management software for accountants. Because it is not designed necessarily for the accounting industry, most of its features are nearly immaterial to your core accounting practice needs.
It is free to organize anything on Trello, but to manage more work would cost your team between $5, $10, and $17.50 for their standard, premium, and enterprise plans respectively.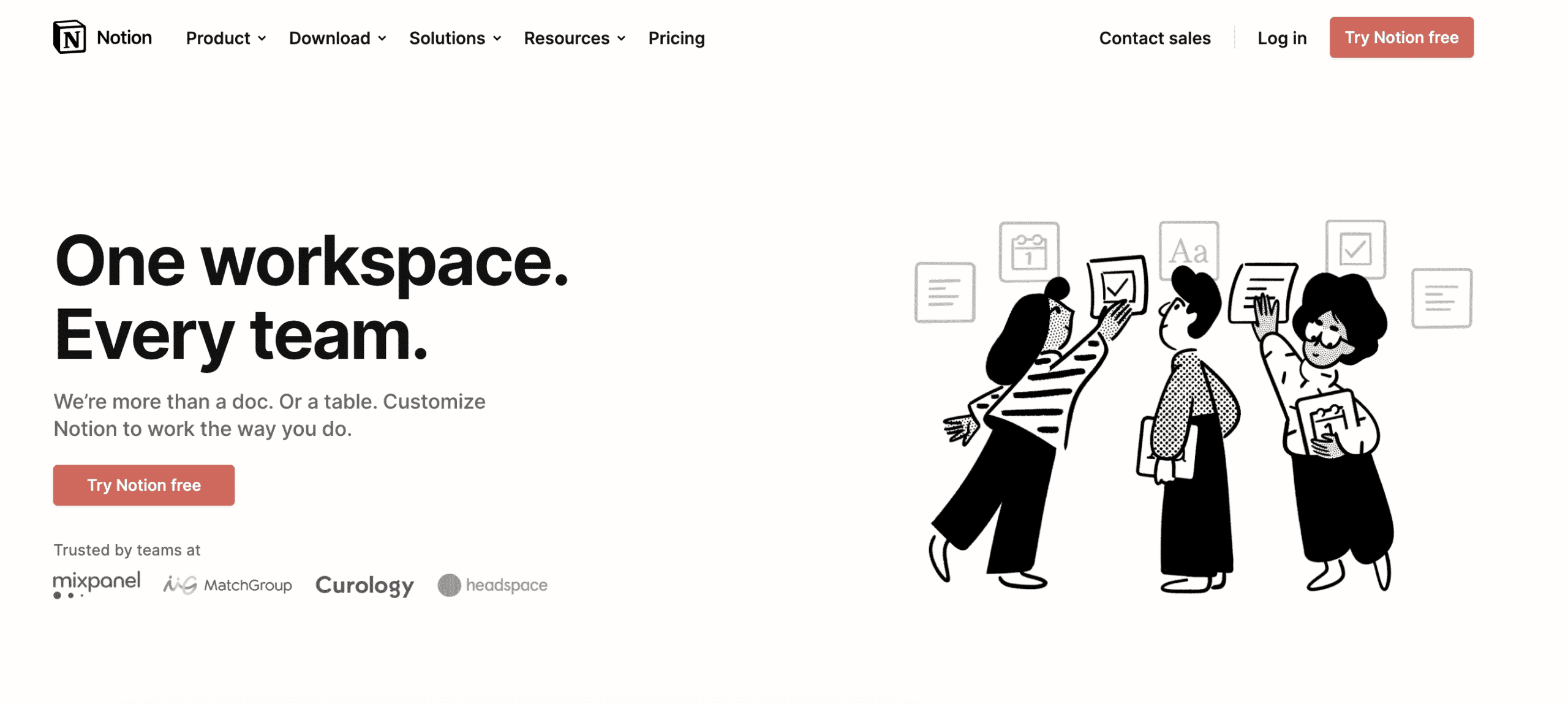 Notion makes collaboration easy by keeping team notes, docs, and wikis organized in one place. Notion's Meeting Notes feature makes it easy to carry your employees along. With detailed meeting notes made available to team members, this feature unifies your team efforts, making achieving your project objectives stress-free.
The Table Database in Notion lets team members display clear and concise project information and draw the attention of other team members to project components to enrich your documentation.
Baked with a Kanban board, you can see and adjust your tasks and timelines and redistribute work among your team members when necessary.
Although it can be hard to get the hang of Notion's array of features—like Habit Tracker, Roadmap, and Simple Budget, they can aid underperforming teams to make the most of their work.
Notion's good old To-Do List Block allows small accounting firms to break down large projects into smaller pieces in simple checklists to guide your execution or share with your team in Notion.
Because Notion is not specifically for accounting firms it has a lot of features that firms will not use. This sometimes makes it overwhelming and difficult to use for firms with small team. However, solo firms have had success with Notion. Notion for teams is $10 monthly and $8 for annual billing.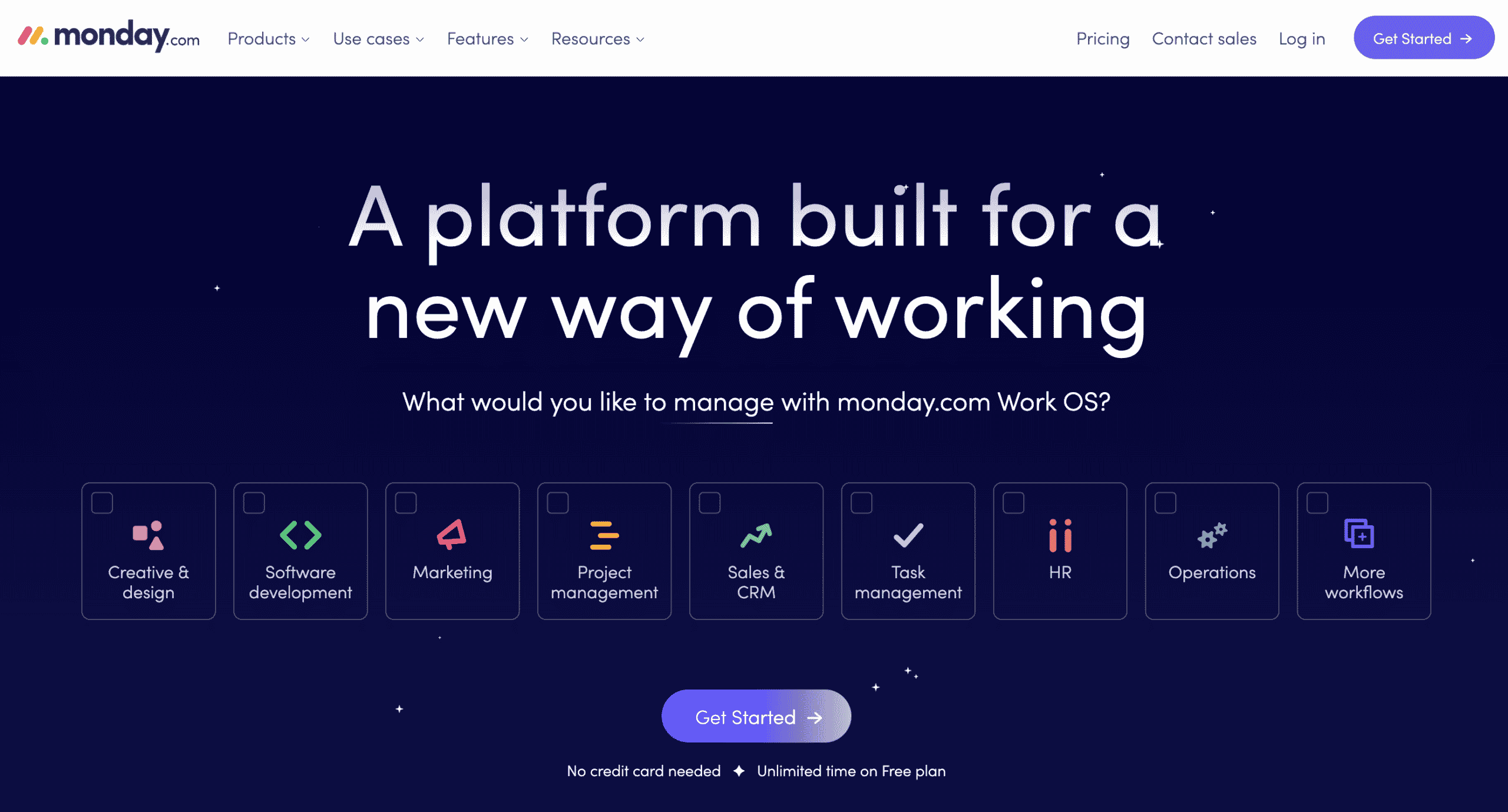 Monday.com is a choice tool for several industries and roles including marketers, sales executives, HR, and software developers seeking to manage their work and keep their business tools unified in one place.
Its platform lets team members see who is online to collaborate on a project in real-time. It also helps teams simplify decision-making processes and makes data available for any teammate who needs it. Monday.com uses a Kanban system to enable teams to prioritize and manage tasks efficiently.
What is goal-setting without the ability to visualize milestones and dependencies? Monday.com uses Gantt charts to help teams see their project components.
Monday.com works by allowing team members to open tickets (tasks), set timelines, track progress reports, and add other team members to attend to tasks that need attention. The "new," "working" and "solved" feature on Monday.com helps teams focus their efforts on what is urgent. Visualize your workload in the dashboard and manage your team's capacity with Monday.com views to keep projects within schedules.
Monday.com is free for individuals for up to two seats. To add more team members, you'll be required to upgrade to the Basic Plan at $8 per user/month, Standard Plan at $10 per user/month, or Pro Plan at $16 per user/month).
Because it is built for teams across industries, Monday.com lacks the specific benefits that small accounting firms need to deliver better results.
Final Thoughts
Any of these project management software can benefit your firm to a degree. But for small and mid-sized accounting firms looking to make the most of their resources, getting a tool built for your specific needs at a great price may be all you need to give your team an unfair advantage.
Financial Cents was built with the needs, challenges, and goals of accounting firms in mind and for that reason it is the best choice for small and medium sized accounting firms.
Wouldn't you prefer an accounting project management software that sees work the way you do and constantly improves the product to help address your accounting firm challenges ahead of time?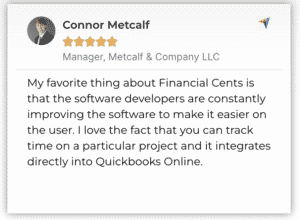 If you sign up now, you'll get two weeks to manage your work, team capacity, and client communication with Financial Cents FOR FREE.
Get 14 days to manage your work, team capacity, and client communication with Financial Cents FOR FREE.
Instantly download this blog article as a PDF
Download free workflow templates
Get all the checklist templates you need to streamline and scale your accounting firm!
Subscribe to the blog
We're talking high-value articles, expert interviews, actionable guides, and events.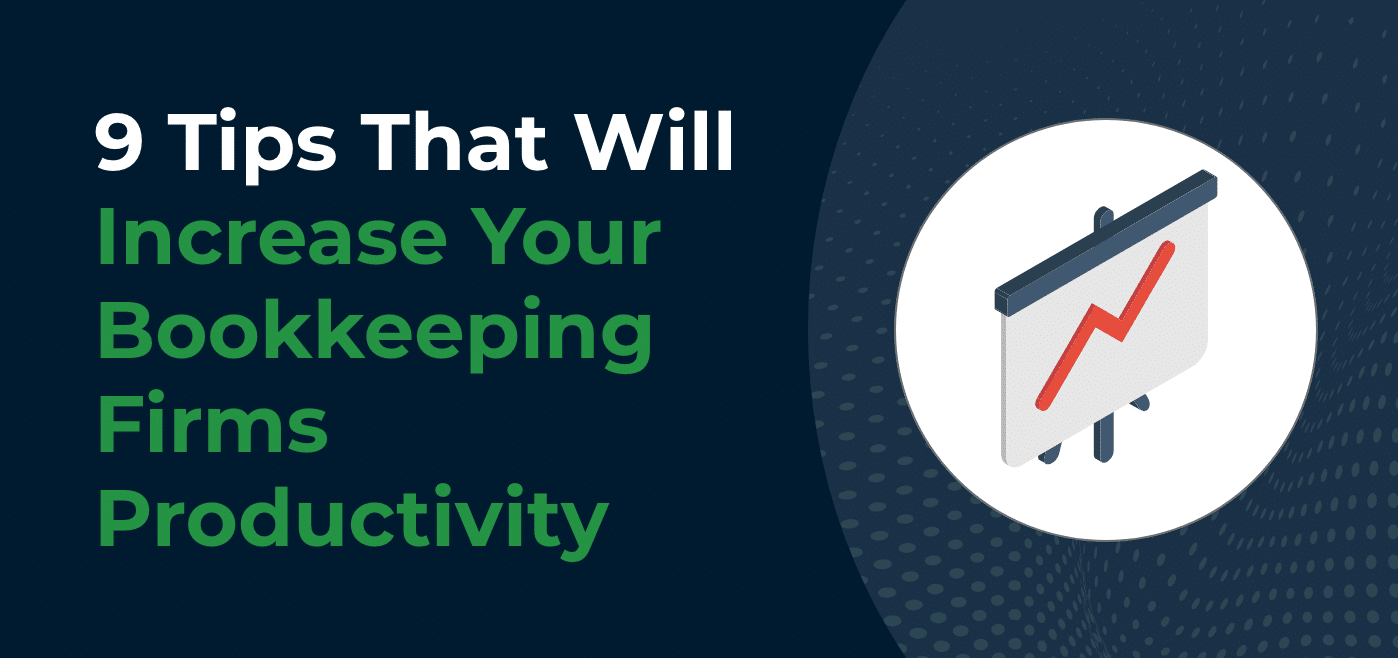 As an accountant, you always have a lot going on, which makes it tough to find enough time in the day to…
Sep 17, 2018 | 5 Mins read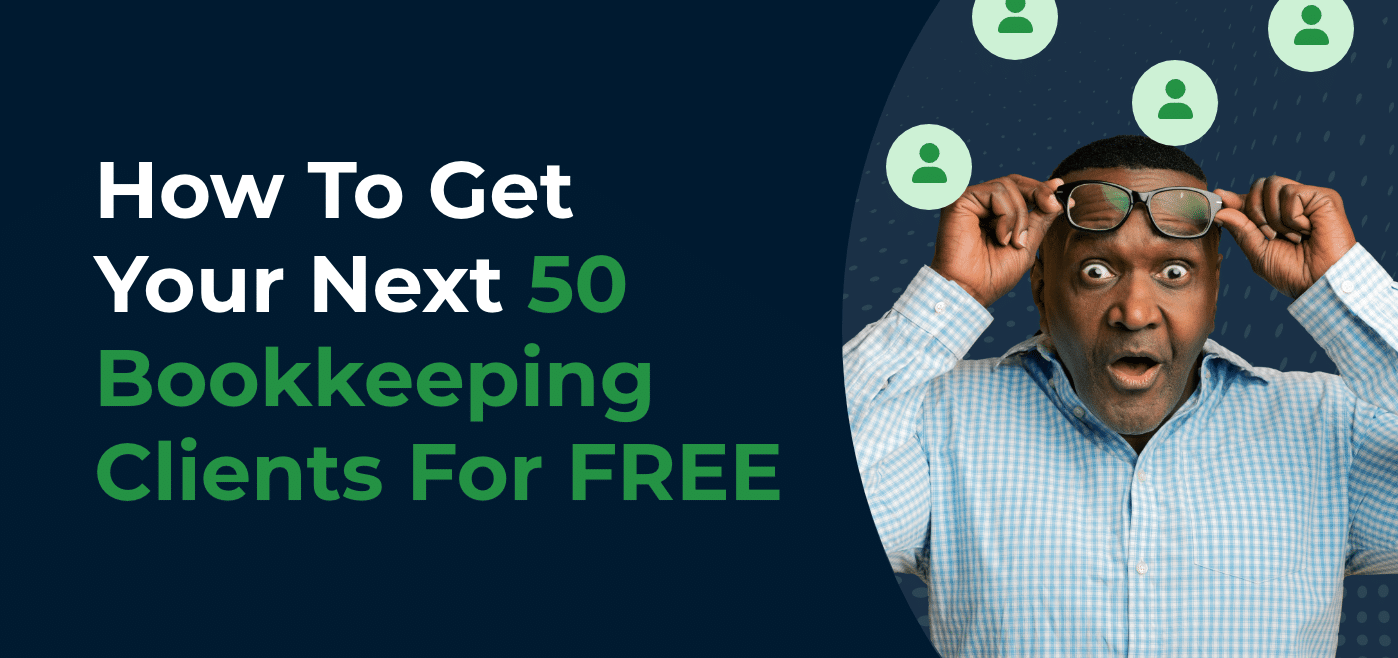 Whether you're starting from the ground level or an established bookkeeping firm, finding new bookkeeping clients is one of the most difficult…
Sep 26, 2018 | 10 Mins read