How To Create A Bulletproof Accounting Workflow Checklist
Author: Financial Cents
Here's the thing, though: Many of these firms are struggling to
optimize their workflows
because they've built them on a weak foundation. You can't hope to dynamically streamline your accounting workflows without laying the proper groundwork.
Now, that's precisely where
accounting workflow checklists
come in. The right accounting workflow checklist provides a framework on which to create, manage, and optimize your accounting workflows.
But how exactly do you set up a solid accounting workflow checklist in your organization?
What Is an Accounting Workflow Checklist?
Let's face it: While the arithmetic and filing involved in accounting is sometimes quite complicated, overall, we end up repeating a lot of the same processes over and over again.
The things you've been doing this year are more or less the same things you did in all the preceding years. Each accounting service in your firm has been following a consistent set of operations.
And the technical term for one of these processes you repeat over and over again is "accounting workflow."
While a "workflow" could be described as a predetermined chain of tasks meant to process specific data or information, "accounting workflow" refers to a distinctly defined series of tasks that are repeated in your accounting organization during standard service delivery.
Take, for instance, the yearly process of filing business taxes for your clients. The fact that the tasks are preplanned to follow the same specific order year after year essentially makes this process an "accounting workflow".
Now, to maintain consistency across the entire organization, you'll need to document the entire process using what is known as an "accounting workflow checklist".
You can think of it as a log that systematically breaks down a repetitive accounting process into its predetermined tasks. Everything is basically laid out in chronological order and then shared with the team to maintain uniformity.
What's the point of mapping out basic accounting procedures for professional accountants? Why spend time and resources on redefining services that should be obvious to every professional?
Here's the thing about an accounting workflow checklist—it doesn't restrict itself to standard professional practices. Rather, it dives much deeper to specify even the smallest details that are unique to your accounting firm.
Whenever you're hiring, for instance, you can expect that although certified accountants come already trained about all the essentials of bookkeeping and tax management, your new hires will be in the dark about how the services are structured in your organization.
As such, it's up to the accounting workflow checklist to help them figure out exactly:
How various team members collaborate to complete the tasks
How you prefer to handle and manage the tasks
How to engage different types of clients
The time duration allocated to each task
How to organize and file all the data
…and so forth.
The more variables you address in the accounting workflow checklist, the better your team will be able to adapt and maintain a constant experience for your clients.
On the flip side, however, it introduces a different problem. If you progressively build up your collection of accounting workflow checklists, you'll ultimately find yourself with an extensive library—one that could potentially overwhelm even your most seasoned accountants.
Unless, of course, you have the backing of an accounting workflow software.
How an Accounting Workflow Software Fits into the Equation
An accounting workflow software is essentially a specialized platform that digitizes the whole process of setting up, managing, and tracking workflows.
Instead of struggling with paper-based checklists, you get to create, save, share, automate, and track accounting workflow checklists in digital form.
Meanwhile, your accountants will be able to keep tabs on their assigned tasks, access all the checklists from a centralized database, and as collaborate holistically with other team members.
Fortunately for you, you don't have to search far and wide. Financial Cents was solely built to serve as the best practice management software for accounting firms.
We are known for specializing in:
You don't even have to create your accounting workflow checklists from scratch. Our platform gives you a much-needed head start in the form of customizable pre-built accounting workflow templates, so you don't have to reinvent the wheel.
Don't take my word for it, though. Financial Cents offers you a Free full-featured 14-day trial. So, go on and give it a try today to experience the workflow management magic for yourself.
Why Is It Important to Create Accounting Workflow Checklists?
Now that we've explained the whole idea behind an accounting workflow checklist, you should have already started to figure out the principal benefits that come with it.
By defining the workflows and procedures that should be followed across all your different types of accounting work, it:
Improves work quality
Boosts productivity
Accelerates the onboarding and training of new employees
For the sake of clarity, let's explore these benefits one by one:
Benefit #1: Improves Work Quality
Accounting Workflow Checklists give you the opportunity to create a clear process on how to complete all types of client work, which will seamlessly guide all your employees through the most effective process.
Such levels of clarity help everyone understand their expected output quality, which in turn minimizes the risk of human error. What's more, you'll be able to reduce the chances of inconsistencies by standardizing the procedures across your organization.
That means you won't be worrying about employees coming up with their own mechanisms or guessing their roles. Instead, they'll maintain the optimal service delivery standards as laid out in the checklists. This will guarantee work quality and deliverables for all your clients no matter who on your team does the work.
Benefit #2: Boosts Productivity
The activities in a growing accounting firm get hectic from time to time.
Think of all the times you've been swamped with work at the height of the tax filing or auditing season. This is when accountants get exceedingly overwhelmed, and they end up spending their workdays desperately juggling between mountains of piled-up assignments, chasing deadlines, and following up on client messages.
Such unfortunate incidents are caused by bad time management, poor organization, and administrative inefficiencies. And, as you'd expect, they always lead to mistakes and poor work quality.
But it can all be resolved. Accounting Workflow Checklists tend to address such inadequacies by streamlining task handling and project management.
Your accountants get to learn what they should do and when to do it, how to prioritize their activities, the common mistakes to avoid, as well as the best practices they ought to follow.
And that's not all. You'll also notice that checklists are great at forming collaborative environments. Team members can use them for guidelines on how to manage and distribute tasks between themselves.
The end result is, of course, increased productivity and improved work quality.
A related study was, in fact, conducted by the American Economic Journal back in 2015. By acting as a memory aid and means to track task completion, a simple checklist managed to boost productivity and increase the revenue of a firm by 20%.
Benefit #3: Accelerates the Onboarding and Training of New Employees
When it comes to hiring new employees, accounting workflow checklists will help you onboard new employees seamlessly.
The checklists present new hires with the same old parameters that have been running all along—consequently giving incoming employees the chance to quickly understand and learn the firm's standard processes. This also prevents the new hires from asking you or other team members countless questions on how to complete work as they will have all the answers they need in an easy-to-follow checklist.
You could, in essence, equate it to joining a table of poker mid-game, and then somehow getting a sneak peek of all the hands that you'll be betting against.
In a similar fashion, accounting workflow checklists offer new employees deep insights into the inner workings of your accounting services. Hence, they manage to learn the ropes fairly quickly, after which they proceed to execute their tasks with ease.
This is one way to save on the time that you'd have otherwise spent on training and onboarding your new employees.
How To Build a Bulletproof Accounting Workflow Checklist
The whole procedure of creating and implementing an accounting workflow checklist is pretty simple and straightforward.
You just need to follow these three basic steps:
Outline all the steps involved in the accounting process.
Digitalize the checklists to make them easy to update and share with your accounting team.
Proceed to monitor your accounting workflow checklists while making improvement tweaks every now and then.
There's nothing complicated here. So, follow along as we review each step in detail.
Step #1: Outline All the Steps in Your Accounting Process
The checklist-building journey begins with documenting all the critical steps and tasks in the selected accounting process.
An "accounting process" is any type of work your accounting firm does such as payroll, tax, or bookkeeping.
For every service you offer, you likely already have a standard set of steps that you or your employees follow to complete the work. This is what you'll be mapping out at this initial stage.
Don't rush into it. We strongly suggest that you first bring in all core stakeholders involved.
Yes, that's right—we're talking about your employees.
Invite your team members to participate
Your employees are the ones handling most of the tasks. They're the engine and wheels of the firm. As such, it's only right to invite them to participate in the formulation of the workflow guidelines.
Remember that your employees have a first-hand perspective of everything, which might be very different from yours. Their contribution will be unique and valuable when creating your accounting workflow checklist.
List the primary activities
Next, make a list of the core activities and tasks.
Don't just jot it down. Rather, approach it strategically while taking into account all the laid-out objectives and goals. The point is to map out all the details in chronological order.
For instance, if you were asked to develop a logical list of tasks for managing the Monthly Bookkeeping process, you'd probably come up with something like this:
So far so good, but we're not done yet. There's still one more thing that you have to do to convert the list of activities into an actual accounting workflow.
Don't mistake the list of activities for an accounting workflow. What you have at this point is just an outline of the core tasks.
To transform all that into a workflow, you'll have to refine the steps further and establish a logical path through everything. In other words, the team has to go into the granular details of each activity, and then prepare a workflow diagram that shows how various elements relate to each other.
For instance, you might want to specify all the client options at various stages of the process. And while you're at it, write out details like the response emails and scripts that'll accompany each option taken along the client service path.
Consider, for example, the conditional statements.
It's expected that a small business will be handled differently compared to a medium-sized business, as the latter is exclusively reserved for senior accountants.
What's more, the jobs will not be assigned randomly. A staff member has to have the capacity and relevant industry experience to take up a client.
All these options and paths can be represented visually on a workflow diagram. And in particular, an accounting workflow flowchart would be ideal, as it can logically illustrate the entire workflow layout from the start through to all the possible outcomes.
Additionally, you get to demonstrate even the task dependencies, job handlers, as well as both the internal and external procedures across every step.
Now that, ladies and gentlemen, is what we call an accounting workflow.
But don't get ahead of yourself. While the hard part is over, you still don't have a bulletproof accounting workflow checklist.
Here's the step that will get you there:
Step #2:  Digitalize & Share It with the Team
Digitalizing your accounting workflow checklist will allow you to create a centralized database of all your checklists, make them easily accessible to your team, and ensure that everyone has access to the most up-to-date versions of the checklists.
To achieve that, you'll need a workflow management system.
Don't just settle for any random workflow management system. You can't afford to take such a huge risk with your accounting firm. Check this comparison list of the best accounting workflow management software options.
When it comes to digitizing and managing accounting workflow checklists, it's always advisable to work with a solution built specifically for accountants.
We like to recommend Financial Cents as it is very easy to use and built specifically for accounting firms. Feel free to check out the customer review platforms for yourself.
You can easily test it out for yourself with a free 14-day trial—just hit the Free Trial button to quickly get started!
A workflow management system will turn the technical process of building accounting workflow checklists into a simple, fast, and inexpensive process.
For example, if you choose to start a free trial with Financial Cents you will have a host of free pre-built accounting workflow templates to save you the heavy lifting.
Share the new checklist with your team
The sooner you get your team involved, the quicker you'll be able to implement the checklists!
With Financial Cents, you can easily share all the accounting workflow checklists with your team to get everyone up to speed with the best practices.
The admin dashboard itself comes with an "Invite Team" tab embedded on the left navigation bar. This is what you click on to add your staff members to the primary company account.
Each of them will get an invitational email, through which they can proceed to open a team account. You, on the other hand, get to control what their accounts can see, do, and access. (In fact, you might want to take the time to set the appropriate user permissions for everyone.)
Once all your staff members are on board, you can delegate the workflow tasks as you deem fit. Your team will pick up from there and proceed to follow through with the accounting workflow checklists.
In essence, this system will not only grant your team front-row seats to the best accounting practices but also facilitate multi-level collaboration. What's more, team members should be able to track their work status as well as check on workflow updates in real-time.
That's the power of a well-built accounting workflow checklist. It won't take long before you start seeing a drastic improvement in work quality, along with increased consistency in fulfilling deliverables.
Step #3: Make Gradual Improvements Over Time
As you pop champagne to enjoy your newly created accounting workflow checklist, remember not to get too carried away.
The business environment is never static. Seasoned accountants will tell you that goalposts tend to shift as the industry adapts to changing technologies, trends, needs, and legislation.
As such, what appears as a bulletproof accounting workflow checklist today might not hold forever. Even basic changes within your firm's ranks can potentially shift the status quo.
Don't look at workflow building as a one-time engagement. This is a continuous process that requires system reconfiguration from time to time in response to the changing dynamics.
You can also use ChatGPT to create your accounting and bookkeeping workflow checklists in seconds. We recently launched our ChatGPT integration in Financial Cents, you can check it out.
Over To You
And there you have it, ladies and gentlemen: The most comprehensive guide on creating an effective accounting workflow checklist.
You can now count yourself among the few elite accountants who know the ultimate shortcut for transforming client experiences.
And let's be honest: this is not the type of stuff you'll find in your regular, everyday accounting firm. Only the most strategic one-percenters have the resilience to see it all through.
They tend to combine well-developed accounting workflow checklists with functionalities like CRMs, automated data collection, capacity management, and client work tracking.
The results, so far, have been astronomical, particularly on lead conversations, client retention, referrals, client satisfaction, employee productivity, and profitability.
Thankfully, it's not too late to catch up!
Financial Cents gives you a rare opportunity to try out its all-inclusive accounting practice management software. There are no risks, as you can get started for free.
You have everything to gain and nothing to lose by trying. Sign up for the free trial today to take your accounting firm to the next level!
Instantly download this blog article as a PDF
Download free workflow templates
Get all the checklist templates you need to streamline and scale your accounting firm!
Subscribe to the blog
We're talking high-value articles, expert interviews, actionable guides, and events.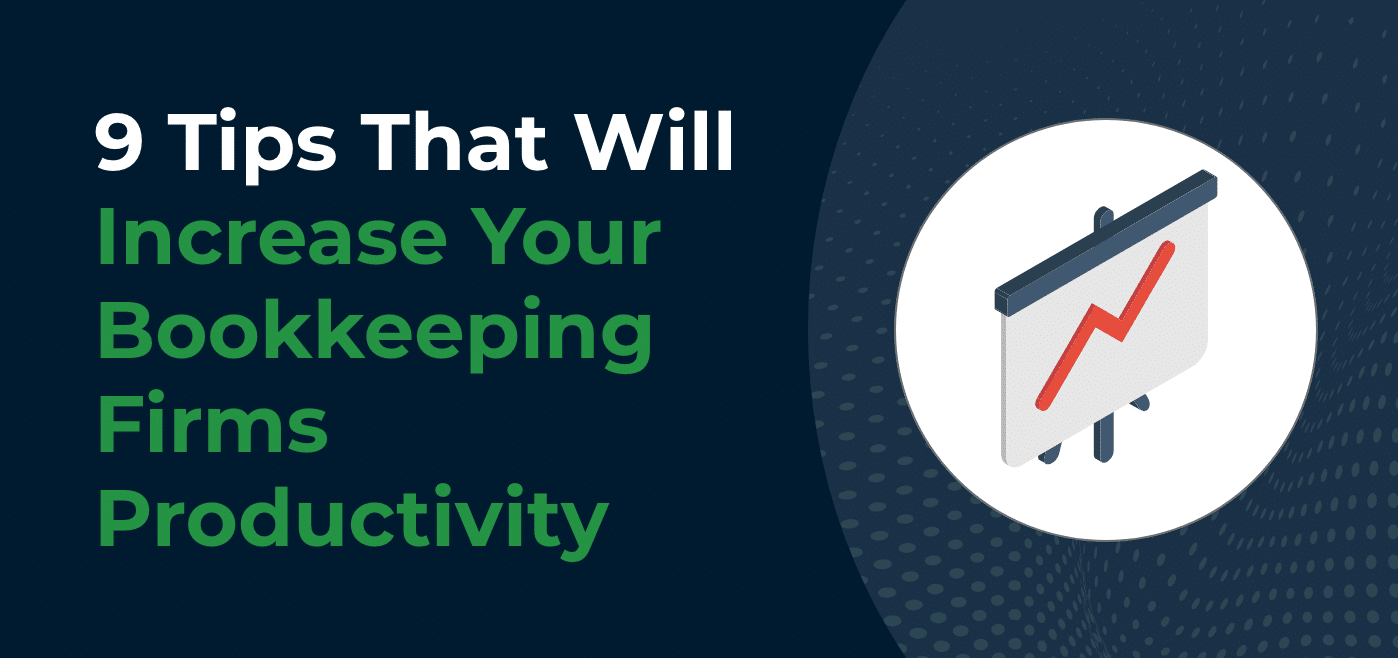 As an accountant, you always have a lot going on, which makes it tough to find enough time in the day to…
Sep 17, 2018 | 5 Mins read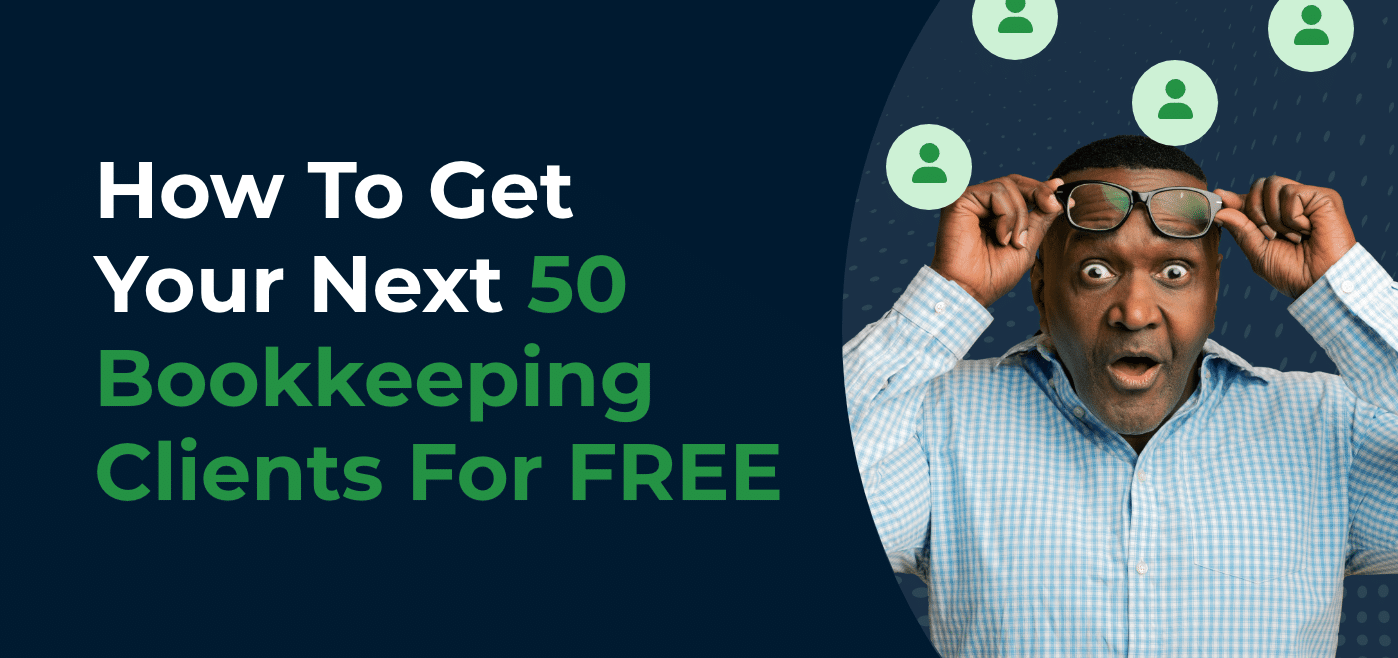 Whether you're starting from the ground level or an established bookkeeping firm, finding new bookkeeping clients is one of the most difficult…
Sep 26, 2018 | 10 Mins read